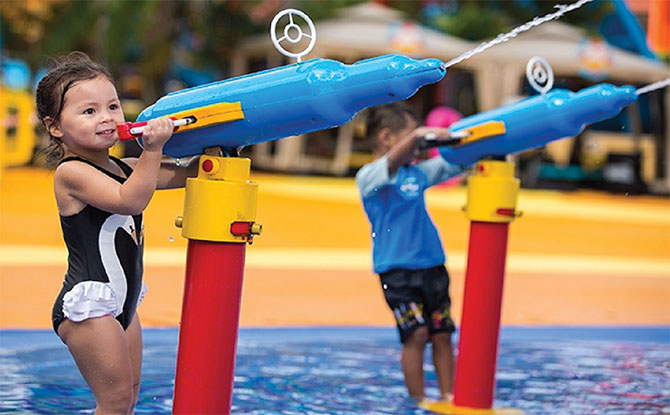 With Songkran, the traditional Thai New Year festival, falling on 13 April, Wild Wild Wet will be celebrating it by having its own Songkran Water Fest 2022 for the entire month of April.
This is the second year that Wild Wild Wet in Pasir Ris is holding the Songkran Water Fest. For 2022, the water park will be decked out with a floating river boat theme at the Shiok River.
---
What to Expect at Songkran Water Fest 2022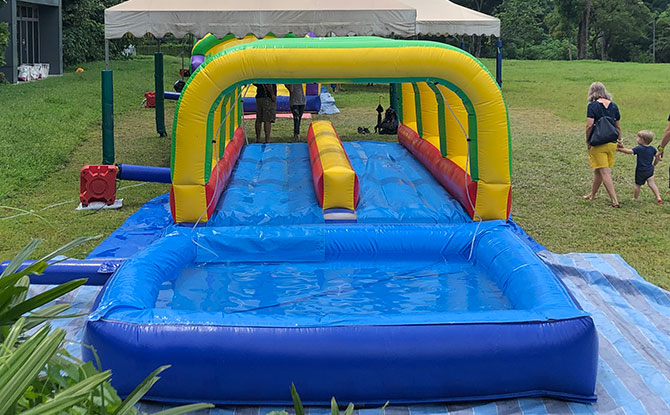 Other new draws being introduced this year include a Water Gun Tag Battle, Slip-N-Slide zone, Cage Dunk Machine and Water Punisher tanks.
---
-- Story continues below --
The Water Gun Tag battle will take place in a large inflatable maze where you never know what's around the corner.
Over at the Tsunami pool from 1.15 pm to 4.15 pm each day, there will be "water warriors" firing away in their Water Punisher tanks in water fights.
Other things visitors can expect include a chance to use Supersoaker water guns to shoot at target bells along the Shiok River.
To complete the Songkran Water Fest 2022 experience, visitors can head out to E!Hub and E!Avenue for a taste of Thai food.
---
Songkran Water Fest 2022 at Wild Wild Wet Water Park
The Songkran Water Fest 2022 takes place at Wild Wild Wet from 1 to 30 April. Weekday passes start from $19, inclusive of a $5 Ola Beach Club Voucher.
Get Wild Wild Wet tickets here.
This story contains affiliate links. This means we earn a small fee if you purchase something through a link from our website. There is no additional cost to you and goes towards supporting Little Day Out's efforts to deliver the best news and reporting for families.