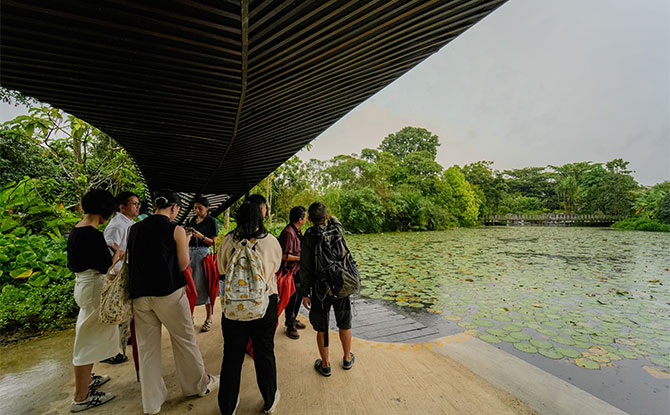 Supported by Keppel Corporation, Gardens by the Bay's latest educational initiative is free Nature and Sustainability tours that will take place till 2025.
---
Nurturing a Culture of Sustainability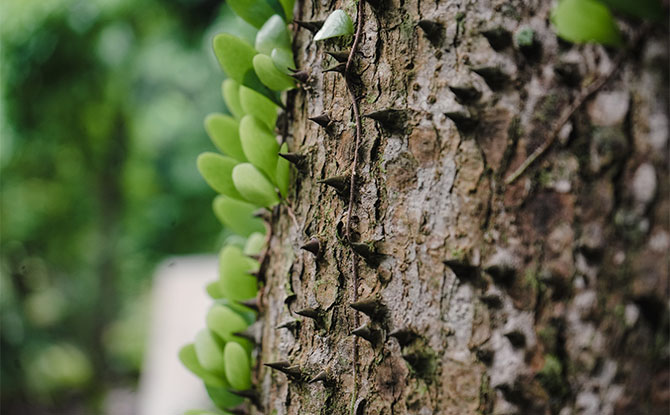 These Nature and Sustainability tours focus on nurturing a culture of sustainability in the community. The series will use real – and often little known – examples at the Gardens to illustrate sometimes complex concepts to the layman.
For example, there is the Sandbox Tree at Gardens by the Bay's World of Plants. Also known as "Monkey No-Climb Tree" because of its prickly bark, this unusual-looking tree native to the Amazon and is a living example of how plants in rainforests help to remove carbon from the atmosphere via photosynthesis.
There will be tours held every Saturday and Sunday, with each tour being an hour long and led by a professional guide.
---
-- Story continues below --
There are two themes in January – Carbon and Climate, and Urban Wetlands. In February, the series will be expanded to include Biodiversity and Ecosystems, and Seeds and Senses (Smell).
Additional themes will be added over time. Eventually, there will be a total of five themes with eight different routes. The themes are:
Biodiversity and Ecosystems
Carbon and Climate
Energy and Water
Seeds and Senses
Urban Wetlands
Beyond sustainability, the series will also help participants uncover hidden gems at Gardens by the Bay that they might miss out on without a guide.
An example is a spot in Flower Dome that exposes the chilled water pipes under the ground slabs, an energy-saving alternative to air conditioning that keeps the areas nearest the ground cool.
The Nature and Sustainability Tours are expected to reach more than 28,000 people by the end of its three-year run.
---
Registration for the Gardens by the Bay Nature and Sustainability Tours
Registration for the Carbon and Climate, and Urban Wetlands themed tours in the month of January opened on 17 December 2022. Members of the public can sign up on a first come-first-serve basis at www.gardensbythebay.com.sg/sustainabilitytours.
Registration for subsequent runs of the tours will open every first Wednesday of each month for the following month.