The March holidays are fast approaching. Although we are unable to travel, thankfully there are still a ton of March 2021 holiday camp, workshop and activities that you can sign your kids up for to let them make the most out of the vacation by picking up some extra skills or just doing fun activities to relax and play!
---
March 2021 Holiday Camps, Workshops & Programmes
1. Coding Lab March Holiday and Easter Camps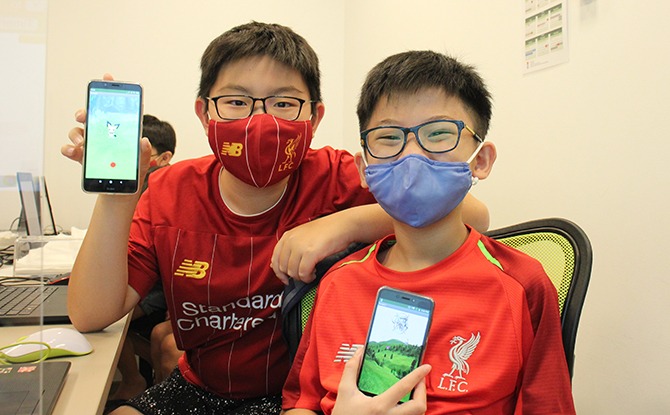 March into their exciting holiday camps and have tons of fun learning how to code! Coding Lab has classes specially designed to build a strong programming foundation for Ages 4 to 18. Your little ones will have a whale of a time creating stories and going on exciting adventures with code (Ages 4 to 9), while older ones get hands-on designing their own real-world apps (Ages 10 to 12) and learning from dedicated tutors as they get creative with Python and impact communities (Ages 10 to 18)! 
Sign up now and join their holiday camps at Bukit Timah (KAP Mall), Parkway Parade and Online. Fees start from $395 and camps take place from 15 to 19 March, 22 March to 9 April 2021. Get more details here.
---
2. Hi-Roller Holiday Course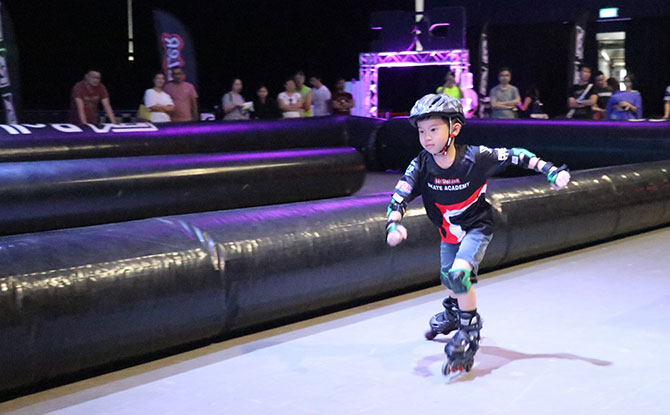 Hi-Roller Skate Academy aims to create an inclusive environment and a skating community for all ages from beginners to competitive levels. They offer classes for those who have never tried skating to refresher courses for those who have taken an extended break from the wheels. Check out the variety of holiday classes they offer here.
3. Tinker with Trashure
Inspired by international award-winning photographer Mandy Barker's work, create a piece of artwork of recycled trash to reflect the amount of waste that we throw away regularly. It's an interesting workshop that lets kids question ad observe our domestic waste, and lets kids relook at how these items can have a second shelf life. It also lets them reflect on how we can be more mindful of what we consume and habits we can pick up to reduce, reuse, and recycle.
The event is free of charge with limited slots available. Online pre-booking of tickets is required.
---
4. Duck Duck Goose by The Little Executive
5 Stones! Goli! Pick-up sticks! These old school games are sure to bring back great memories of a wonderful and carefree childhood.​ At The Little Executive's Duck Duck Goose, they can not only learn these classic childhood games but they will also be encouraged to create their own or even merge the old and the new. 
This holiday programme on 18 and 19 March 2021 is suitable for N2 – P3 students. Check out the full details here.
---
5. Tweenkerama – Can You Build a Skyscraper
Calling kids aged 10 to 14! Learn about some of the world's tallest structures – the Skyscraper! Other than learning about these cool buildings, participants will get to build their own models with paper techniques in this structural engineering challenge workshop. How high can you go? This holiday programmes is organised by the National Library Board. Sign up forms can be found here.
---
6. "Mine to Market" Gem Adventure
See how art and science can come together through gemstones at this March 2021 holiday programme on 15 March 2021 for children from 7 to 12 years old. Using multi-sensory learning aspects of seeing, touching, feeling such as mining kids will get an eye-opening experience as they learn about gemstones and rocks from all over the world. They will also get a chance to use equipment like the loupe. 
Get answers to questions such as "How are gems formed?" and "Where can we find gemstones like diamonds, rubies and sapphires?"Your child will also get a chance to bring home a gemstone from the "Gem mine" at The Gem Museum! Check out the full details here.
---
7. ActiveSG March School Holiday Programme
Looking for some activities to get your kids up and moving and healthy this holiday? There are more than 50 exciting and enriching programs organised by ActiveSG that are sure to do the trick! Choose from activities such as badminton, surfing, basketball, dance fitness and more.
If you are a Singapore citizen or a Permanent Resident, sign up as ActiveSG members and use your ActiveSG dollars to offset the payment (up to 30%) for the programmes. Check out the full details here.
---
8. BOUNCE Tramp Camp
Pent up energy after being in school for a while? BOUNCE Tramp Camp is a unique and upbeat way to tackle boredom during the school holidays! Exclusively designed for all kids & youths aged 3 years old and above, participants will be fully supervised and will get to explore BOUNCE's awesome facilities. Learn aerial skills, play dodgeball, and so much more. Those at this March school holiday camp will also get the entire venue to themselves for the first hour before it is open to the public!
Check out the full details here.
---
9. Kidz Treehouse
Let your kid be a young explorer this school holidays! At Kidz Treehouse, nature is the main tool used to develop confident and independent learners. Join in a March 2021 holiday camp where kids will explore the sights and sounds of spaces such as Sengkang Riverside Park.
Explorers aged 4 to 7 years old will step into a new world of possibilities as they engage in a time of creative storytelling and self-expression through natural elements within their reach. There will also be singing, creating and enhance their psychomotor skills through a time of outdoor cooking! More details at the website here.
---
10. DIY Kaleidoscope
Organised by the National Library Board, learn how to make your very own kaleidoscope with ever-shifting patterns and colours! Materials are provided. This programme is suitable for ages 7 to 10. Register to secure your slot here.