"It takes all the running you can do, to keep in the same place. If you want to get somewhere else, you must run at least twice as fast as that!"
The memorable quote above is from Lewis Carroll's classic book Alice in Wonderland. The beloved book is such a favourite that it has served as the inspiration for several places in Singapore.
For those who are prepared to go "running", here are some places where you can relive the magic of Alice in Wonderland in Singapore.
---
Where to Find Alice in Wonderland in Singapore
Flower Dome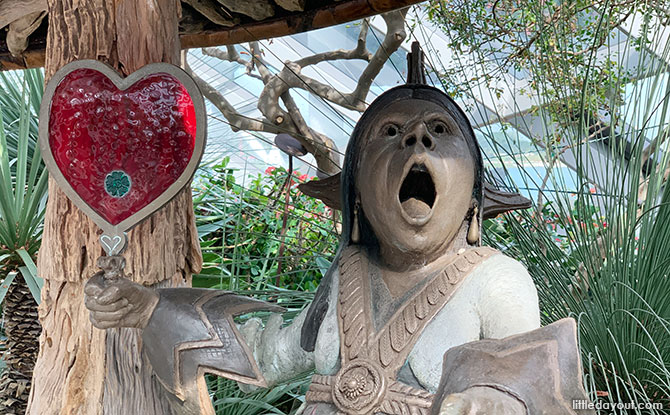 "But it's no use now," thought poor Alice, "to pretend to be two people! Why, there's hardly enough of me left to make one respectable person!"
The Flower Dome at Gardens by the Bay has a section with statues devoted to the Lewis Carroll story. Meet the Queen of Hearts and the Caterpillar along with Alice too, of course.
---
Dawson Vista Playground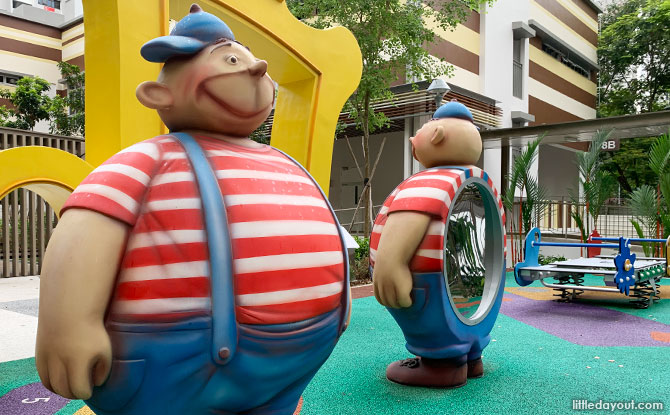 "When I used to read fairy tales, I fancied that kind of thing never happened, and now here I am in the middle of one!"
Kids who wish to go in search of Alice in Wonderland in Singapore will be happy to come across the Dawson Vista Playground. Meet the twins Twiddle dee and Twiddle dum and the Cheshire Cat too. Read more about the Alice in Wonderland Playground.
---
Vista Park
"Begin at the beginning," the King said, very gravely, "and go on till you come to the end: then stop."
Before Dawson Vista, Woodlands' Vista Park was the OG Alice in Wonderland playground. Unfortunately, most of the original trapping are gone but you can still see the playing card motif around the playground, and a smiling Cheshire Cat too. Read more about Vista Park.
---
Wonderland Savour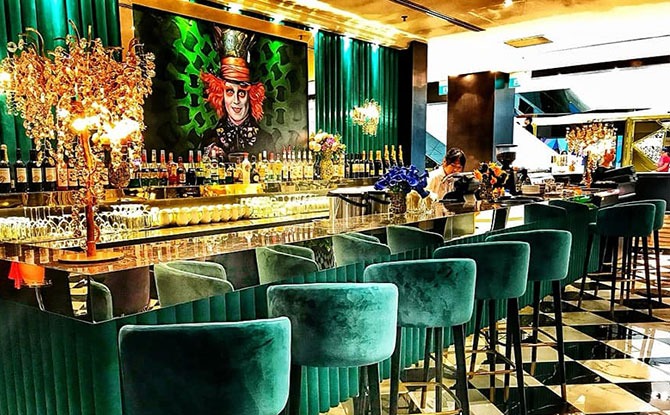 "Take some more tea," the March Hare said to Alice, very earnestly.
"I've had nothing yet," Alice replied in an offended tone: "so I ca'n't take more."
"You mean you ca'n't take less," said the Hatter: "It's very easy to take more than nothing."
Want to have your own Mad Hatter's Tea Party? Wonderland Savour is an Alice in Wonderland themed restaurant in Singapore where you can indulge in a meal or high tea! Find out more.
---
The White Rabbit
"I suppose I ought to eat or drink something or other; but the great question is 'What?'"
This restaurant at Harding Road, Dempsey Hill draws inspiration from the Lewis Carroll story. Unfortunately, it will be undergoing renovation and reopening as a new concept in several months. Head down before then.