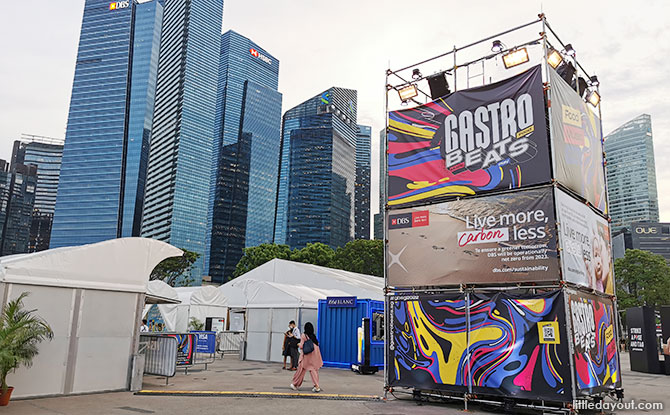 Running parallel to i Light Festival 2022, GastroBeats food festival is back from 3 to 26 June 2022!
Over 20 food vendors will be showcased, from local street food to exclusive collaboration menus from MasterChef contestants. Expect to feast at Bayfront Event Space, right next to the Marina Bay open air carpark.
---
GastroBeats 2022: Largest Public Event Since 2020 Focusing on Sustainability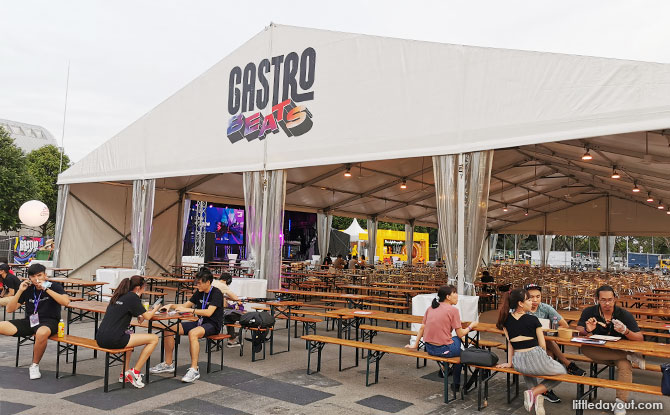 Covering over 14, 000 square metres, expect to be wowed by GastroBeats, not just its variety of food, watering holes, retail booths and Jumptopia just for the big kids.
---
-- Story continues below --
Sustainability is also a big keyword as the spotlight will be cast on environmental issues.
Consumers can enjoy Boxgreen's healthy snacks and their new line of Imperfect Drinks using "ugly fruits and vegetables" to make cold-brewed teas and pressed juices.
Similarly, An Acai Affair will partner Ugly Foods to sell acai bowls made from ugly fruits.
CRUST group will be retailing artisan beers made from surplus bread and surplus ingredients from various restaurant and hotel partners.
---
Variety of Food & MasterChef Menu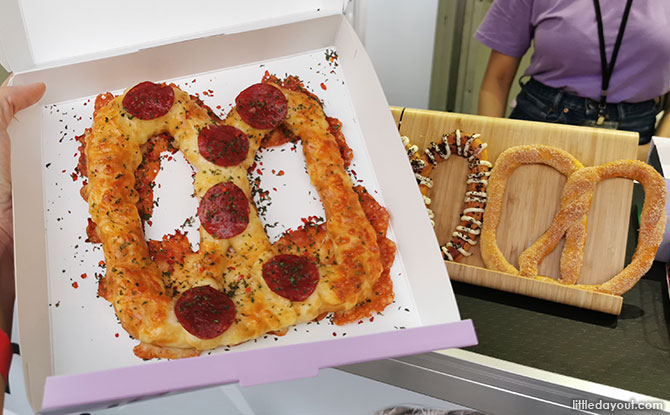 Local flavours include You Tiao, Kueh, Putu Piring, Nasi Lemak, Prata-waffle mashups as well as popular takeaways like burgers, pretzels, fries, acai bowls and more.
For those wanting more, try exclusive menus by Sarah Todd and George Calombaris from Masterchef Australia and Masterchef Singapore's Derek Cheong and Geneieve Lee.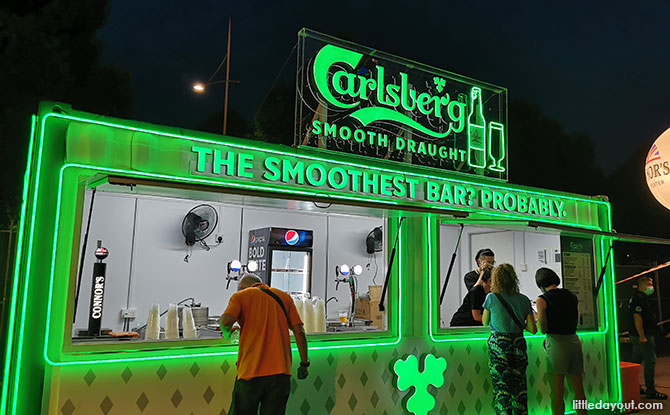 There will be booze options by Crust Beer, Tanqueray gin, Johnnie Walker, Sachi soy wine, and more.
---
Go Jumping at Jumptopia
Dreaming of food? Well, experience food paradise of a different proportion at the massive food-themed playground by Jumptopia.
There are eight mega inflatables including Bell's Patisserie with life-sized doughnuts and croissants, Honey's Boba Tea Place with Bubble Tea.
---
Visiting GastroBeats 2022: 3 to 26 June, 4 pm to 10.30 pm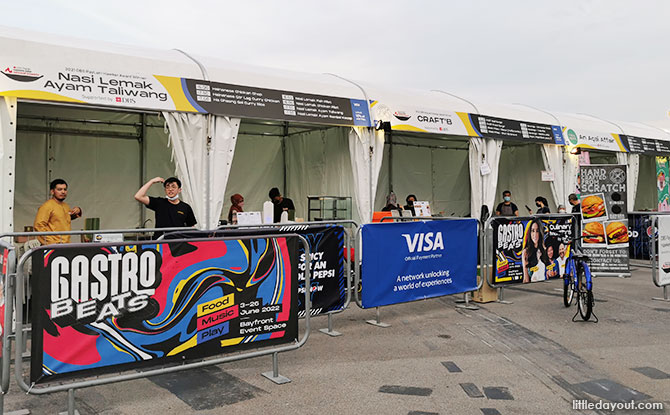 Head down to GastroBeats to experience an evening of food, beer, music and fun. Entry tickets are priced from $9 (excluding food prices). They can be purchased here.
This story contains affiliate links. This means we earn a small fee if you purchase something through a link from our website. There is no additional cost to you and goes towards supporting Little Day Out's efforts to deliver the best news and reporting for families.