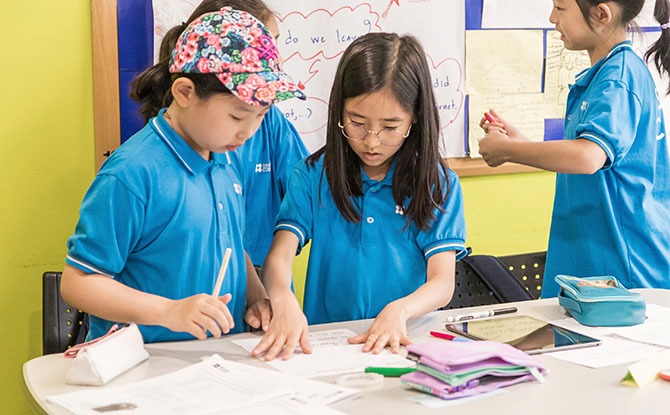 A wise man once said, "Tell me and I forget, teach me and I may remember, involve me and I learn."
At the British Council's Holiday Study Camps, children get fully involved, sharpening their English Language skills while learning about the world around them.
---
Themed Holiday Study Camps – Developing 21st Century Competencies
The British Council's Holiday Study Camps cater to children between the ages of four and 17 years old. Each camp explores a different topic, allowing students to grow their knowledge and vocabulary, practise communication and cultivate the critical thinking skills required to succeed in the 21st century.
Instead of spending the whole day sitting down doing exercises, the holiday study camps are filled with games and activities, group projects and hands-on experiments, keeping kids engaged and learning.
Each camp lasts one week, starting on Monday and ending on Friday. Each daily session lasts four hours. Camps are held at one of three British Council centres: Napier Road, Tampines and Toa Payoh.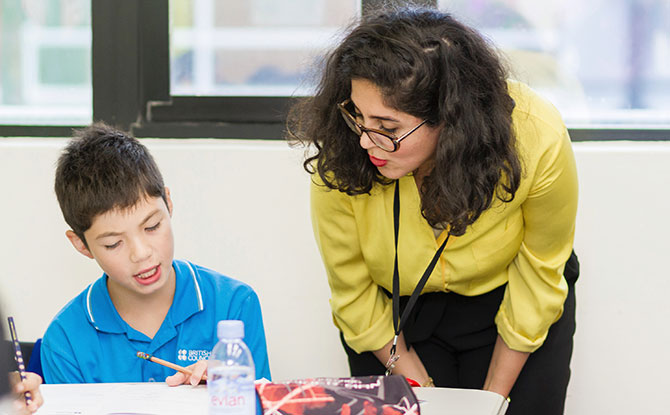 Taught by highly qualified and experienced international teachers, students at the British Council's Holiday Study Camps get individualised attention and guidance. Committed to keeping parents abreast with their child's progress, camps even offer parent-teacher meetings.
---
K1 to K2: Early Years Holiday Study Camps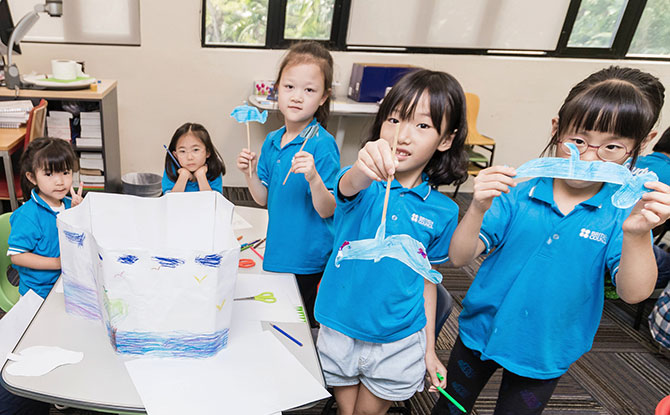 Children in K1 to K2 can embark on a voyage of discovery while improving their literacy skills with four exciting camp themes to choose from.
A World of Imagination explores fairytales, myths and magic. Kids will get to make a diorama and perform with puppets at this holiday camp.
In Our World: Blue Planet, kids get to make an "ocean-in-a-bag" and construct a coral reef model while developing their grammar and vocabulary skills.
Great Events is a festival-themed camp where students will be brought on a whirlwind tour of celebrations held throughout the year. They will get to make a kite, plan a holiday bash and perform their favourite stories.
In Connected World: Transport, kids will learn all about different modes of transportation. They will use different materials to make air, land, sea and space vehicles while expanding their vocabulary too!
---
Primary School Holiday Study Camps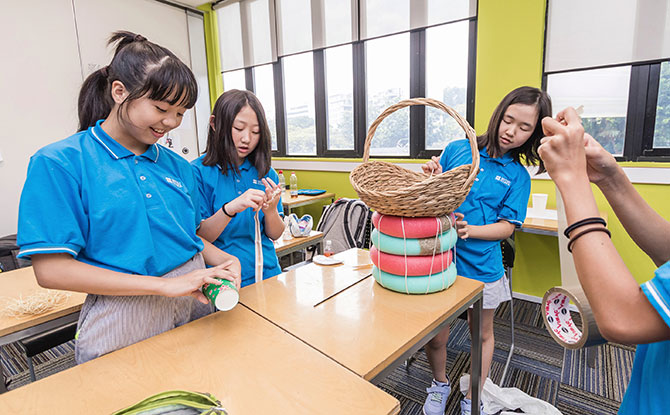 For primary school students, greater emphasis is placed on confidence-building, critical-thinking and collaboration.
The Creative Speaking Skills camp explores various forms of artistic expression. Students learn to share and justify their opinions, make presentations and take part in a debate. The week-long camp ends with them staging an art show.
In Our World: Non-fiction Writing Skills, students get to discuss and analyse scientific topics about the Earth. This is reinforced by learning about various types of written communication including formal letters and information reports.
The wonder of the world we live in takes the spotlight in the Great World: Writing Success camp. Students will uncover people, places and events that make our world what it is. They will end the week by producing a video capturing their new discoveries.
For the infinitely curious, Connected World: Public Speaking Skills will allow them to delve into the ways that people, places and the planet are all interrelated. Students will practise conducting interviews, giving presentations and using storytelling to convey a message. This will culminate in a visual chart of our connected world.
---
Secondary School Holiday Study Camps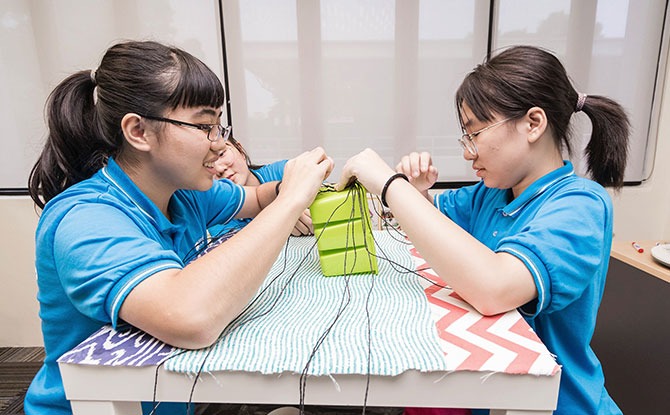 Older children up to 17 years old are not left out either. The British Council Holiday Study Camps for the older age group cover creativity, critical thinking, persuasive writing and oratory skills.
Camps for secondary students deal with real-world topics and include Creative Speaking Skills, Our World: Non-fiction Writing Skills, Great World: Writing Success and Connected World: Public Speaking Skills.
---
Sign Up for the British Council Holiday Study Camps 2020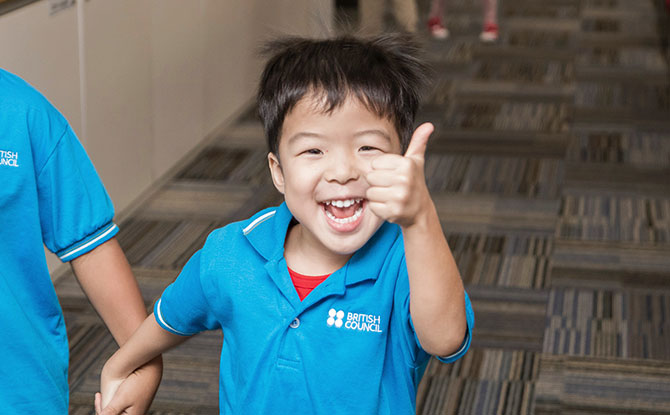 The British Council Holiday Study Camps start from Monday, 23 November 2020. There will be new themes each week over a total of four weeks.
Full details, including camp themes, dates and times, can be found here.
Camp fees are $736 per week, inclusive of materials, certificate and 7% GST. A $30 fee is also required for two shirts. There are attractive discounts of between 10% to 25%, depending on the number of weeks your child is participating in.
This feature is brought to you by British Council.