School and the rigours of academic excellence has started. There's nothing like a relaxing and fun outing to put a little balance back into life. How about going on a little day outing to Gardenasia, located at the Kranji countryside? It'll be a magical garden adventure!
With it's laid-back vibes and lush greenery, Gardenasia is the perfect antidote to the hustle and bustle of everyday family life.
Even kids will temporarily forget about their phones or tablets, and be wowed by the beauty of the place, curious to find out all about the plant kingdom!
To satisfy their thirst for knowledge – and yours – Gardenasia's experienced nature guide will take you through a tour of its charming themed garden.
Rambutan, coconut, banana, chiku…, the variety of fruit trees in the garden is amazing!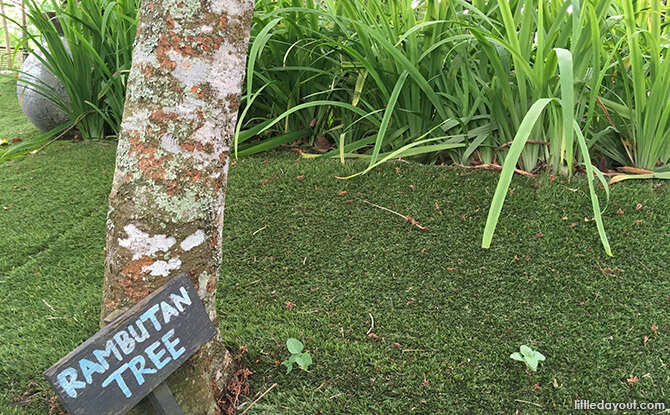 And with pretty willows swaying over a small pond, which sits in front of a quaint open-roofed stone chapel, a walk through the garden is nothing short of magical.
At our Little Day Outing to Gardenasia, you'll not only have the chance to take in nature. You'll be taking home nature too.
Learn how to properly pot a plant, decorate it with colourful stones and Little Day Out's craft idea, and bring it home to take care of together as a family.
Water it, nurture it, and see it flourish under your tender loving care.
Don't think you've got green fingers? Don't worry. Gardenasia's instructor will teach you how to care for your family plant. Apply these useful tips to the greens at home, and you may have the most beautiful garden in your estate in no time!
Our Little Day Outing programme ends by noon. But don't rush off after the event! Gardenasia's Bistro serves up some delicious fare with fresh produce from the farms in the Kranji neighbourhood. Have your lunch here and enjoy a special 10% off, exclusively offered to Little Day Outing participants.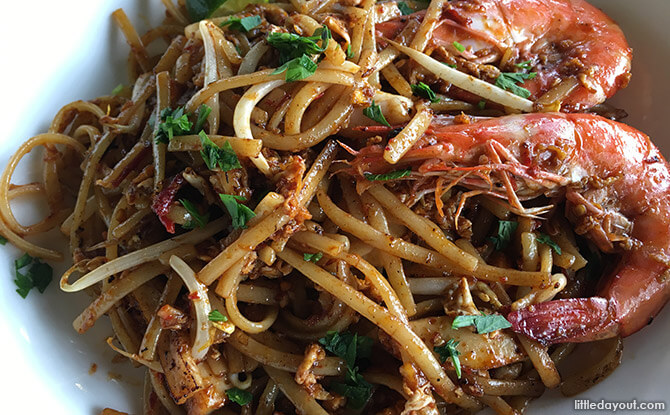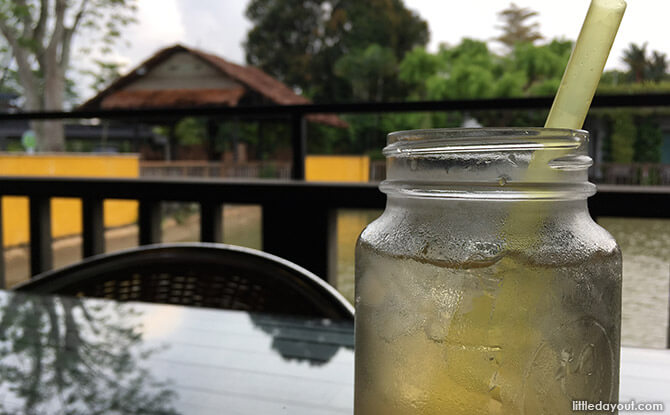 Oozing with rustic charm, the Bistro looks out to a pond with a side-sprouting fountain. Maybe it's the rhythmic sound of the splashing water, or the rural serenity of the area, sitting down at the Bistro has one feeling relaxed and refreshed all at once.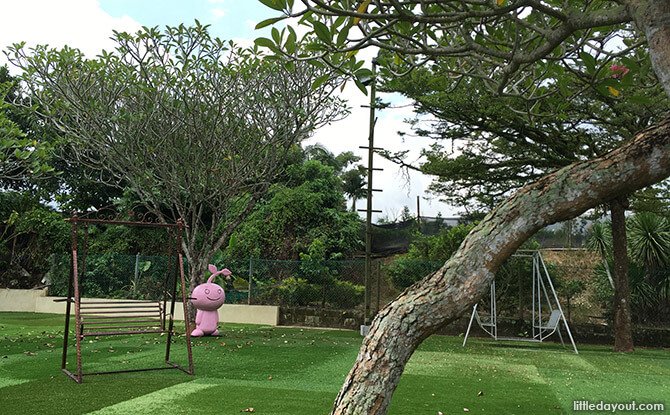 We hope this outing will enable your family to appreciate nature together, and bond in the embrace of it.
Little Day Outing to Gardenasia: Family Adventures in the Magical Garden
Dates: Saturday, 29 July 2017 and Saturday 5 August 2017
Time: 10 am – 12 pm
Venue: Gardenasia, 240 Neo Tiew Crescent
For ages 3 and above
Note: The workshops have been cancelled.