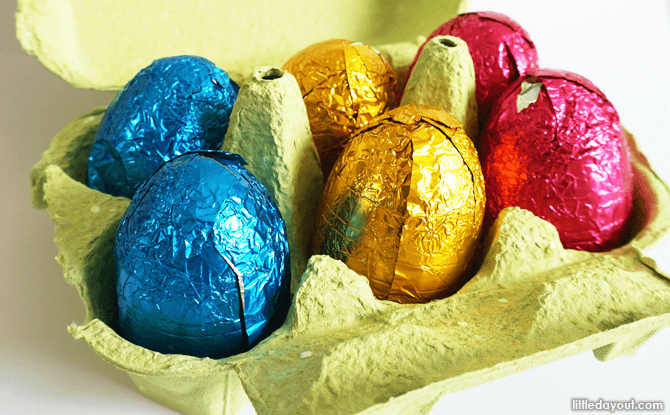 Special interesting chocolate delights and sweet treats start appearing on the shelves of supermarkets and shops around Singapore during Easter time. If you are looking for some chocolately Easter bunnies or sweet Easter eggs in Singapore for 2018, here are some treats that you will be able find.
Ready for a sugar rush? Here we go.
Easter Bunnies and Easter Eggs in Singapore 2018
Cadbury Milk Chocolate Marshmallow Eggs ($7.95, Cold Storage)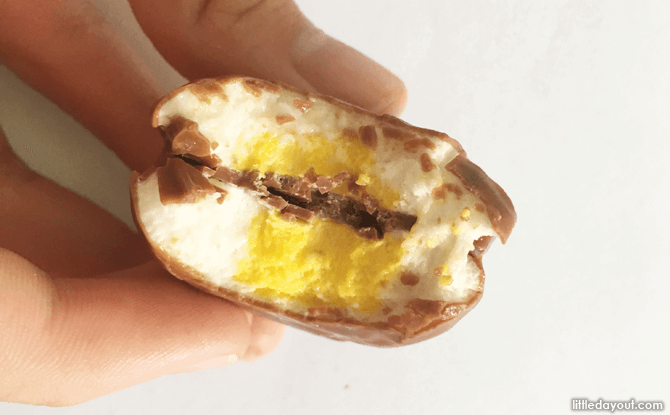 Coming in a tray of six, these marshmallow eggs are covered in Cadbury milk chocolate. Take a bite and inside lies a surprise – a yellow yolk.
---
PEZ Easter Egg with Mini Dispenser ($6.20, Fairprice Finest)
Can't decide between getting an Easter Egg or an Easter Bunny? You won't face this dilemma with the PEZ Easter Egg with Mini Dispenser. This Easter egg, which you can get from Singapore's Fairprice Finest, features an Easter Rabbit-shaped PEZ dispenser in a egg-shaped container. It comes with two stacks of PEZ candies.
---
Jacquot Crate With 6 Hollow Eggs With Buttons ($10.95, Cold Storage)
Ok, we admit that we were drawn to the egg carton packaging of these Easter eggs. But the crate serves a purpose – to protect the hollow chocolate eggs inside. And, the chocolate eggs hide another treat, a bunch of tiny chocolate buttons.
---
M&M's Speckled Eggs ($1.50, Fairprice Finest)
These special M&M's Speckled Eggs will melt in your mouth and not in your hands, especially if you have a weakness for the peanut butter filling inside.
---
Kinder Schoko-Bons Crispy ($3.10, Cold Storage)
From speckled eggs to crispy eggs. The individually wrapped Kinder Schoko-Bons Crispy Eggs have a delicate milky, cocoa filling enclosed in a crispy wafer covered with crunchy cocoa crisps.
---
MaltEaster Mini Bunnies ($4.50, Fairprice Finest)
If you always find yourself struggling to finish up a huge chocolate Easter Bunny, Maltesers' MaltEaster Mini Bunnies maybe just what you need. Eight mini chocolate bunnies with a malteser centre can be found in each bag.