50 years ago, on 20 July 1969, the Apollo 11 Lunar Module set down on the moon. This was a historic event that took mankind to another celestial body for the first time. In Neil Armstrong's immortal words, "That's one small step for [a] man, one giant leap for mankind."
Remembering the 50th Anniversary of the Moon Landing
Here in Singapore, there are two events taking place to commemorate the 50th anniversary of the moon landing. Here's where you can get over the moon in Singapore and celebrate the momentous moon landing.
---
Moonshot 50 Exhibition & Picnic Under the Planets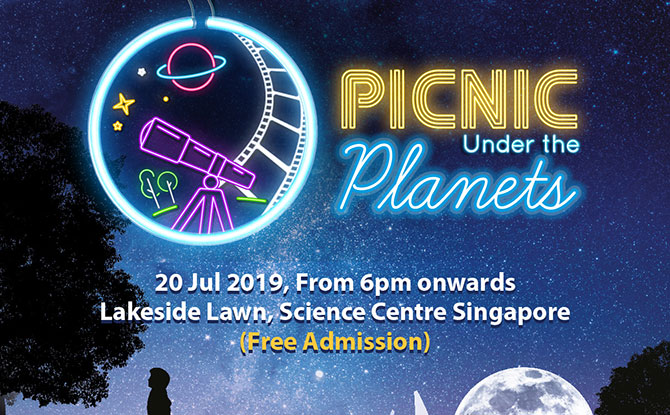 Science Centre Singapore is launching its latest exhibition, Moonshot 50, on 20 July 2019, late afternoon in conjunction with the 50th anniversary of the moon landing. Go on a journey to the discover the cultural significance of the moon and view a star exhibit, an actual ash-grey moon rock that was collected by Neil Armstrong and Edwin Aldrin.
The Moonshot 50 exhibition also features a travelling exhibition To the Moon: Snoopy Soars with NASA developed by the Charles M. Schulz Museum.
General Science Centre Singapore admission rates apply to the Moonshot 50 and To the Moon: Snoopy Soars with NASA exhibitions.
There will also be a Picnic Under the Planets on 20 July 2019, 6 pm onwards at Lakeside Lawn, Science Centre Singapore. Admission is free.
---
Moongazers

ArtScience Museum has been celebrating the 50th anniversary of the moon landing with Moongazers, a curated look at man's fascination with the moon through performances, films, talks and workshops, from 18 to 20 July 2019.
Programmes being organised in conjunction with the lunar landing anniversary include a screening of First Man (20 July, 10 am) and performance by master storyteller Kamini Ramachandran at (20 July, 7.30 pm, content more suited for persons aged 15 and above). There will also be a drop-in workshop Operation: Moonshot taking place at Basement 2, Rainbow Room, from 3 pm to 5 pm and 7 pm to 9 pm.
Late-night admission to the Floating Utopias exhibition, from 7 pm to 10 pm, is also free during this period.
More information on Moongazers at ArtScience Museum can be found here.
Bonus Idea: An "Out of this World" Show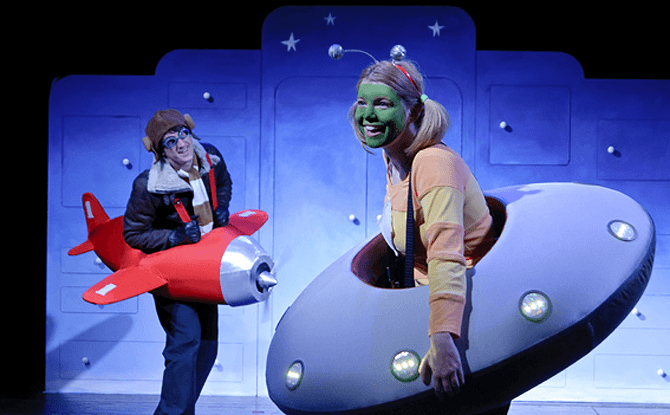 Families with young children may also be interested to know that the show The Way Back Home is coming to Singapore this September 2019. Based on the picture book by Oliver Jeffers, this is an inter-galactic adventure tale about a little boy seeking adventure who makes friends with a passing Martian.
This charming production is about friendship and caring for others, perfect for families with young children.