Looking for a unique staycation spot? D'Ultimate Xcape's Vacay To The East at Downtown East invites guests to its nomadic 10-room boutique hotel concept as well as a whole host of activities for a memorable way to end the year.
The hotel concept named SG Hotel on Wheels or SHOW will launch later in October at Downtown East's Begonia Open Air Carpark and have activities such as carnival rides, an inflatable bouncy park, workshops, art installations and more for guests to enjoy.
---
10 Themed Staycation Concepts At SHOW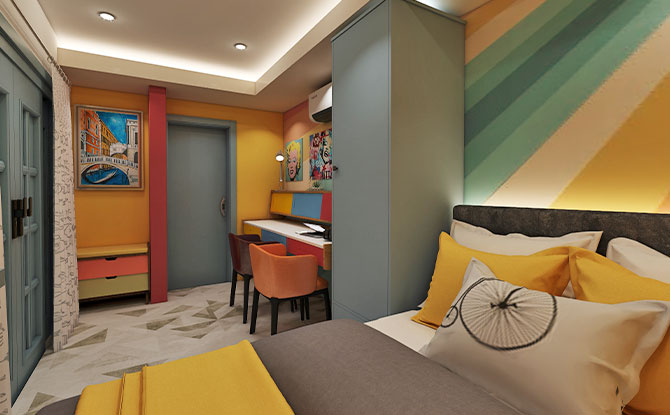 Designed as a 'pop-up', SHOW is an innovative staycation concept that promises visitors a new experience every time they visit. The rooms are suitable for both couple and family staycations and each has five uniquely designed themes to choose from.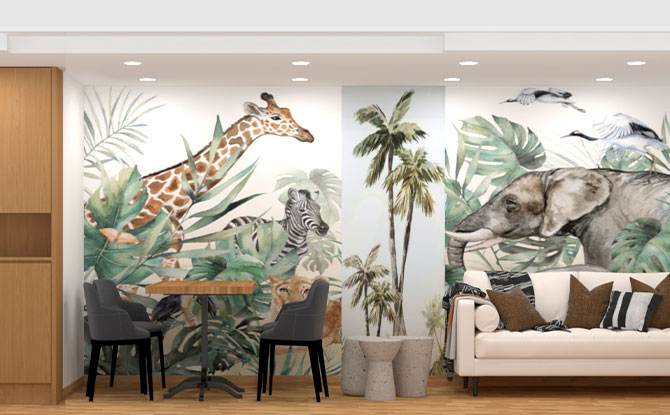 Couples can choose to rest and unwind in rooms following themes such as 'industrial-themed, 'minimalist themed or get the party started in the psychedelic 'retro-themed room, while families can opt for a 'street themed suite, 'pop-art themed suite or a whimsical 'safari- themed' suite.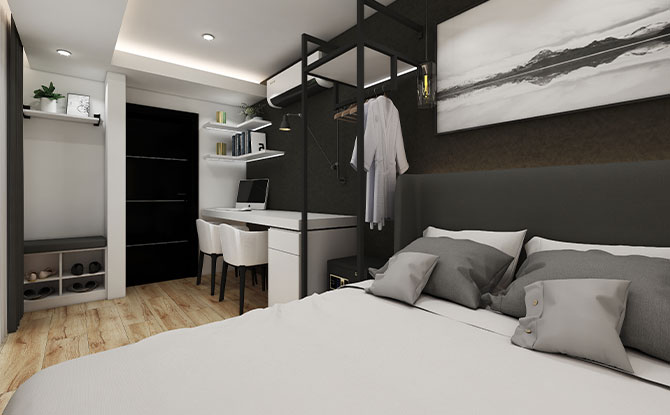 All SHOWrooms feature smart home technologies such as remote access lock, Google Home, Daikin Smart Aircon, Smart TV, and more. Prices start from $239 per night for 20-footer rooms (for 2 pax, inclusive of a pair of Wild Wild Wet day passes), and $299 per night for 40-footer rooms (for 4 pax, inclusive of a pair of Wild Wild Wet day passes). Other activity bundle options will also be available at check-in.
---
Packages And Activities For SHOW Guests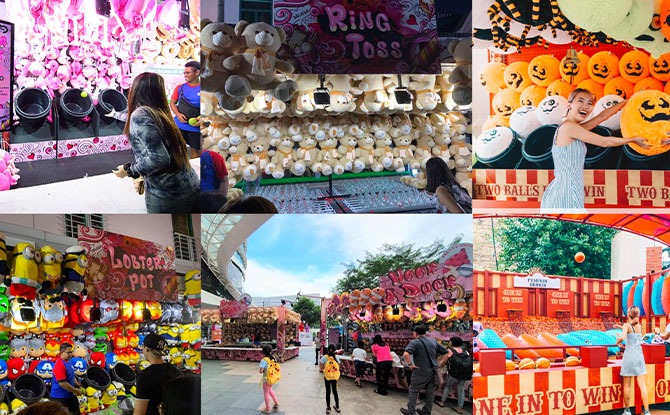 As part of the D'Ultimate Xcape's Vacay To The East, guests will be given a treat with attractions and fun activities at Downtown East and after a well-rested night in the comforts of their SHOWroom. Those looking to take a sight-see tour around the east can rent two-wheelers from the resort free of charge.
All SHOWroom bookings come with 2 complimentary day passes to the Wild Wild Wet water park. There are thrilling rides such as Vortex, Torpedo, Kraken Racers and Free Fall; or chill options such as the Shiok River. Guests can even catch some waves at the Tsunami pool.
The flurry of activities also marks a momentous occasion for NTUC as they celebrate their 60th anniversary. Gear up for carnival rides and games such as Viking Ships, Swing Chairs and Spinning Tea Cups by Uncle Ringo.
For those who are missing ART-ZOO's bouncy castle fun, head over to the Dino Inflatable Park that features a super cool 10m high inflatable water slide and four other giant bouncers and sliders.
For even more activity choices, head over to E!Hub and E!Avenue. From indoor roller skating, shopping to dining and rock climbing, there is something for everyone. Enquire about exclusive promotions and discount deals available when you check-in to your SHOWRoom.
---
Art Installations At D'Ultimate Xcape
Capture some memories at with D'Ultimate Xcape's two art installations that have a different look to them in the day and at night. The first installation is by Ultimate, 'Lumi Towers'.
The installation features a 4 x 40-footer container art installation standing as vertical towers – each over 12 metres high – guarding over the SHOWroom compound. Each tower features its own unique design in a 'cloud' of neon lights spanning over Lumi Towers and all the SHOWrooms.
A second installation, 'Galleria' by Ultimate X Fara Design Studio is a sustainable art gallery featuring art pieces made by Fara Feng, Art Director of Fara Design Studio. They are Singapore's first art studio that uses upcycled materials and focuses on Alcohol Ink Painting and provides more than 10 types of handicraft and creative art workshop experiences.
Wave Hello by Space Objekt is a sculpture piece inspired by gentle waves created in the water. Guests are invited to explore multiple angles and perspectives of this unique art piece.
---
Experiential Workshops for D'Ultimate Xcape
There's no better time than the present to try something new. Sign up for exclusive workshops to learn skills such as baking, or spend some time creating sustainable art pieces.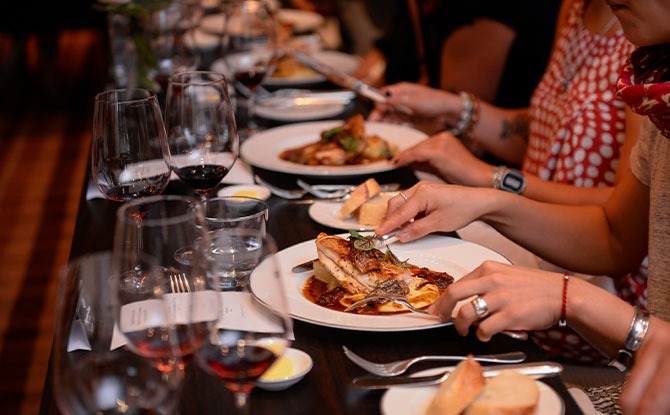 There are also experiences such as a Wine and Food Pairing Experience. Workshops and Experiences are open to members of the public, but SHOWRoom guests will enjoy exclusive deals and discounts! Slots can be booked here.
---
Vacay To The East with D'Ultimate Xcape
Vacay To The East with D'Ultimate Xcape is available starting later in October. Bookings can be made at the site here. Check the website for the latest updates.