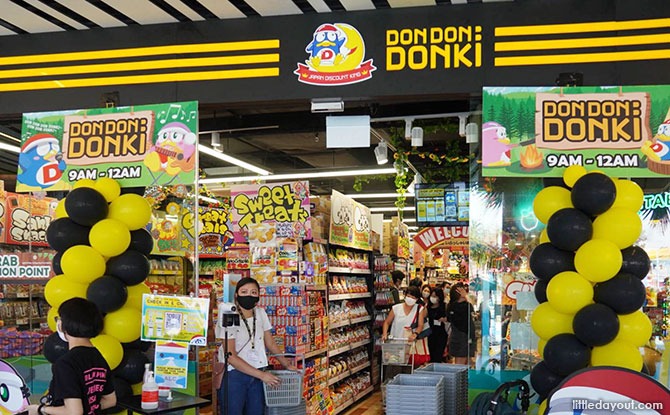 Easties, rejoice! A new Don Don Donki Downtown East has opened at E! Avenue in Pasir Ris. This is Don Don Donki's ninth outlet in Singapore and makes up for the closure of its Changi Airport outlet in September 2020. The other Don Don Donki outlets are at central locations such as Orchard Central and 100AM and in the west, such as Jem and Jcube.
The Don Don Donki Downtown East store can be found at level one, where the NTUC Foodfare food court was formerly located.
---
Shopping at Don Don Donki Downtown East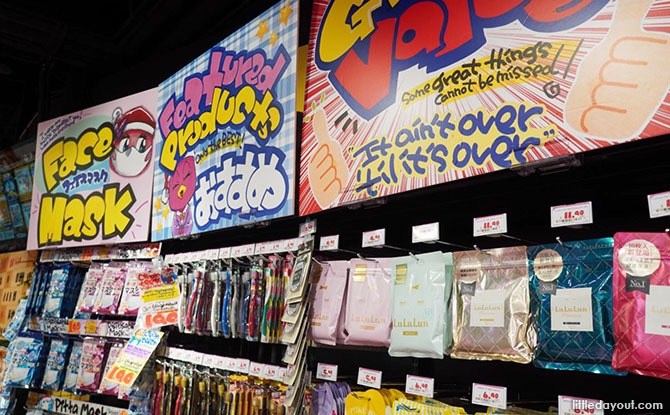 The new Don Don Donki Downtown East at E! Avenue has all the typical necessities found in other Don Don Donki stores such as fresh produce, authentic Japanese products, snacks and more.
---
-- Story continues below --
It also carries household necessities such as soaps, cleaning products and more. They also sell beauty products such as makeup, facial masks, and oils.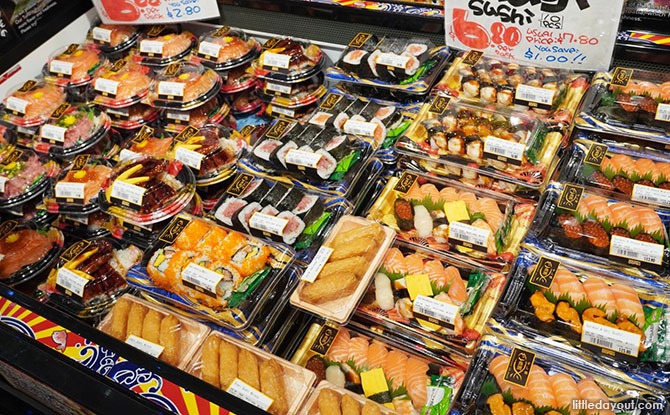 Every Singaporean loves food! And at the Don Don Donki store at Downtown East, as with other locations, there are also ready-to-eat meals on sale.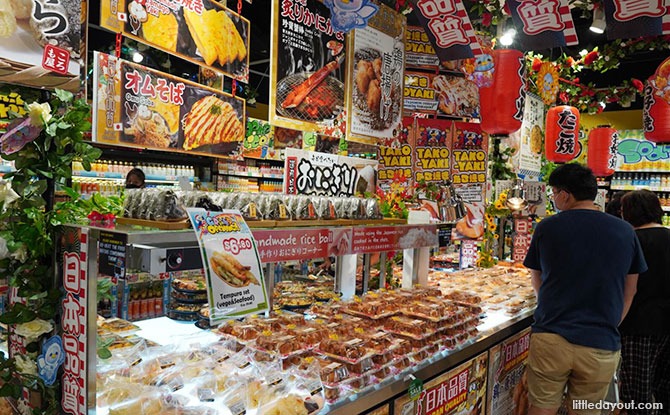 You can pick up a yummy bento box, sushi, a light snack or dessert.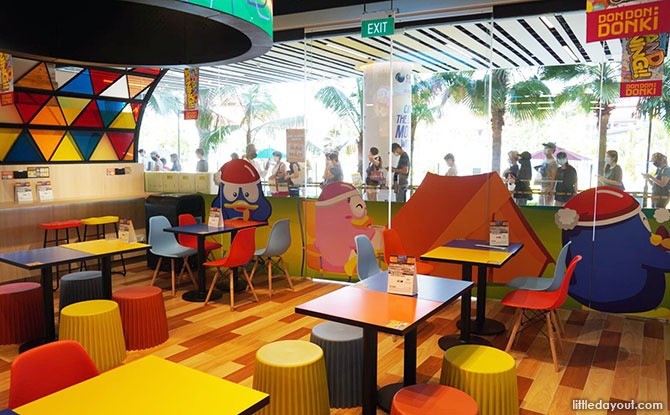 There is a small sitting area to consume the food too.
The new Downtown East Don Don Donki does help make up for the disappointment of the small Don Don Donki Sweet Potato Factory at Changi Airport closing.
---
Visiting the New Downtown East Don Don Donki Store in the East of Singapore
Exciting events being held in conjunction with the opening of the Don Don Donki Downtown East outlet include a maguro cutting show on 18 April 2021 at 4 pm. Those who are present will have the opportunity to purchase freshly cut maguro to enjoy with family and friends.
DONKI app members qualify for exclusive redemptions happening from 15 to 18 April 2021, including a free tote bag with a minimum spend of $50 using UOB Debit/Credit Cards (valid for the first 1000 redemptions), or by completing the store opening exclusive mobile app stamp card to receive a Donpen or Donko plushie.
Find out more details about the Don Don Donki Downtown East store the link here.