There are many reasons why one should consider getting a DIY kit when it comes to food. It makes a great surprise gift, it gives you have the satisfaction of making a gourmet meal by yourself and you ensure the food gets served fresh and piping hot. Here are some DIY food kits that you can try while eating in.
DIY Food Kits
---
Simply Good Pies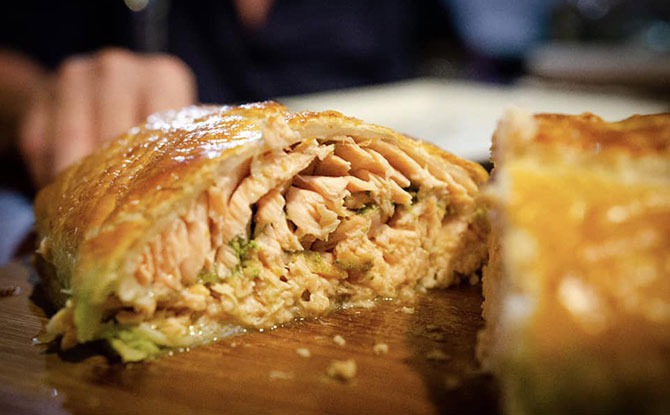 Simply Good Pies' Beef Wellington and Salmon Wellington pies are popular for good reason. They use organic veggies, hormone-free pasture-raised meats and wild-caught fish. They have vegan alternatives and pies are always made in small batches for maximum quality. Website.
---
Nagi Ramen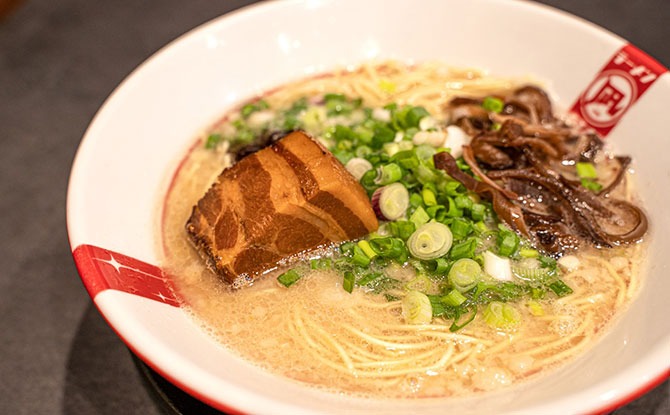 Nagi Ramen's DIY Ramen comes with three simple steps – "Boil, Serve and Enjoy"! Don't just settle for instant noodles, choose authentic rich and tasty ramen broth instead. Nagi Ramen has their ramen kits in options such as Butao King set, Green King set, Black King ramen set or Red King ramen set. Website.
---
Ajummas
Ajumma's Korean Restaurant has launched 10 different DIY food kits to tide you through the wave of Korean food cravings. Each DIY food kit comes with all the necessary ingredients freshly packed for you to prepare a delicious Korean meal at home. Included is a step-by-step picture recipe card to guide home-chefs along. Orders can be made through direct message on Instagram.
---
-- Story continues below --
---
KIAP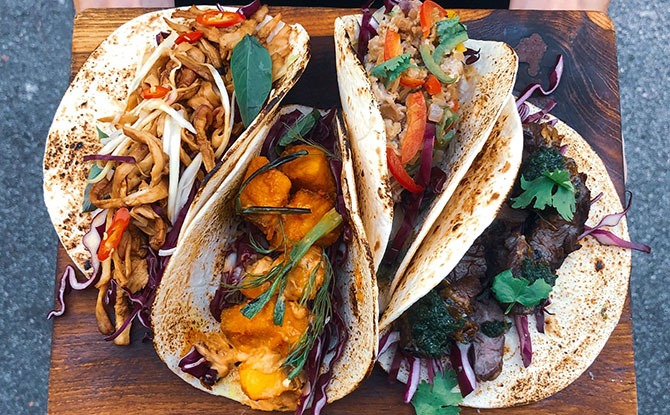 Taco parties are lots of fun, and even more so when you get to stuff in as much filling as you want! KIAP's DIY Taco Feast lets diners create Asian-inspired tacos. It's one fun way to get the whole family interacting during mealtime! Website.
---
LeVeL33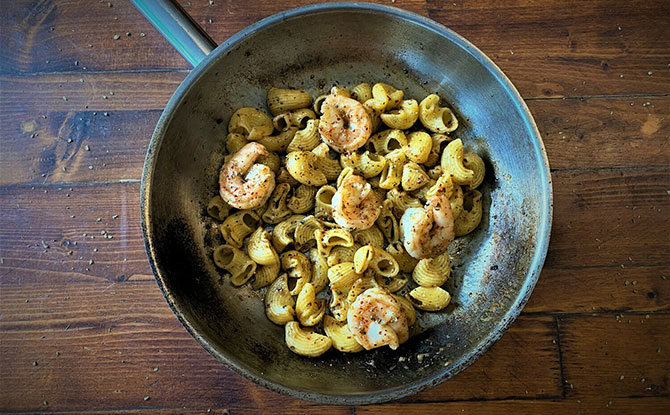 From burgers and meats to pasta and salads, there's sure to be a hassle-free meal kit that you will enjoy from LeVeL33. Big props for the huge variety available. Meal kits come with everything you need and live up to their name of being hassle-free! Website.
---
Bakeri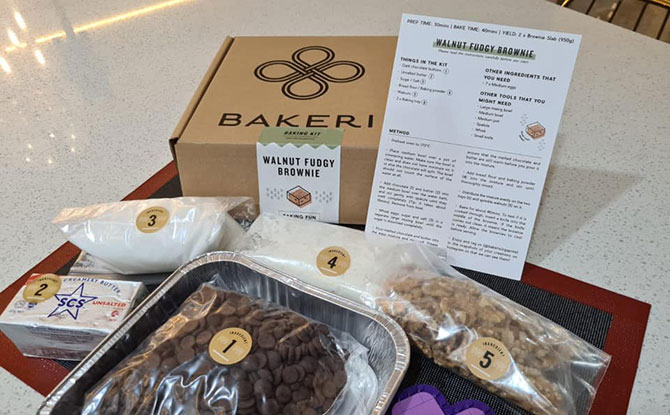 Make some cute kitty cheese tarts in a collaboration with Little Miss Bento, or even some lemon chia seed pound cake! These adorable kits are easy to follow and the kids can enjoy their own hard work after making edible works of art. Website.
---
Butcher Boy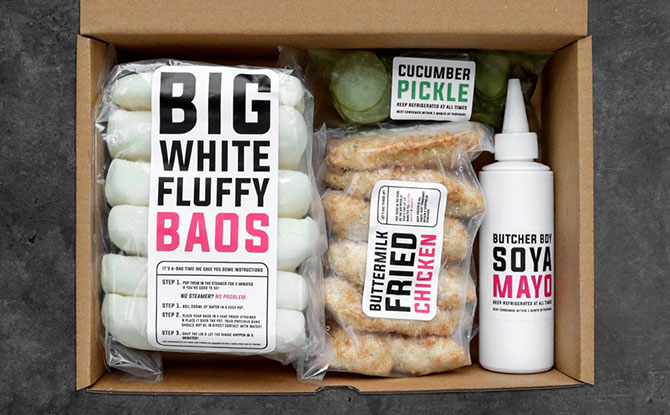 Butcher Boy has some delicious stuffed baos and now they are letting you make your own without the frills. Choose from fillings like chicken, pork or Shroom & soya. Each Build-Your-Own-Bao kit comes with baos, fillets, the accompanying sauce and pickles. Order in a set of 6 or 12. Website.
---
Bake At Home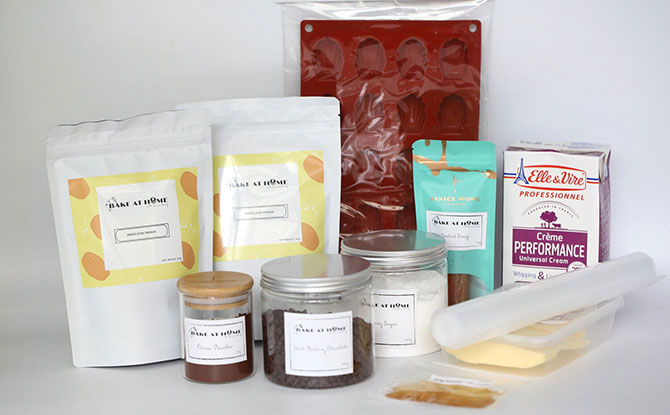 Started by Chef Janice Wong, Bake At Home offers what "professional bakers" want and need for baking. It makes the ingredients more accessible and readily available to the public at affordable prices. We liked how even their DIY Madeleine Kit includes a Madeleine Mould on top of every single ingredient you would need! Website.
---
Coocaça
Looking for good breakfast food to start your day? Acai is a personal favourite. Coocaça is selling their DIY Acai kits that come with 4 acai packs, granola, fruits and your choice of Coconut water or Oat milk. There's also a jar of homemade almond butter and choice of 2 toppings. Yum! Website.
---
Hvala
Tea House Hvala is selling 20-minute cookie kits. They have two flavours: Goma and Matcha. The kit requires you to add your own butter but lets you enjoy fragrant cookies after. Website.
---
boCHINche
Cook a slice of great quality steak just the way you like it with boCHINche's steak cuts. Each steak comes marinated and vacuum packed with cooking instructions on the side. It's sure to save time and the hassle of choosing some good quality cuts. Website.
---
Amò
It's always a good time for pizza. Amò's pizza kit serves a perfect 12 inch pizza and comes with their signature slow-fermented dough, your sauce of choice and a whole buffalo mozzarella cheese. A selection of Amò's house-cured meats, cheeses and delicious toppings are available for add-ons. You can even Add on a bottle of wine for $50! Website.
---
Madras New Woodlands Restaurant
Dosa is a fuss free yummy meal that is great to share. Each kit makes more than 6 home sized dosas and comes with ready to eat chutney and sambar, You can add potato masala for an additional $5. Website.
---
Sawadee Cusine
Sawadee Cusine's frozen curry is a great addition to any home cooked meal or even just with some rice. Each kit contains two frozen sachets of green curry and red curry. Each sachet is good for three to four pax and should be eaten within a week. Website.
---
Sousvidelicious
Sousvidelicious prides themselves as the "answer to gourmet food at home". They deliver a large variety of sous-vide dishes to your door with 95% of the work done for you, allowing you to enjoy gourmet food that is ready in minutes. Choose from proteins such as beef, chicken, lamb, veal and more. They also have sides such as miso eggplant and butternut pumpkin. Website.
---
Little House Of Dreams
Little House of Dreams has some super cute baking kits that kids are sure to love to try. The kits. Note that some kits only include the utensils needed while others are pre-baked goods that only require assembling. We see many of these kits as relatively easy for many ages and lets kids have some extra fun while unboxing the cute packaging too! Website.