What are some ways to save money aside from coupon hunting and monitoring discounts? Group buys, of course! Group buys in Singapore are the latest consolidated community purchases of items such as fresh fruits, fresh meat and even electronics. The number one benefit from group buys is definitely savings. Prices of group buy items are often cheaper than retail prices off the shelves.
Community purchases also mean there is a collection point in the neighbourhood. Otherwise, a delivery fee to your door step is charged for your purchases. Here's our list of pocket-friendly group buys in Singapore to join.
Money-saving Group Buys for Groceries
---
Treedots : Meat and Seafood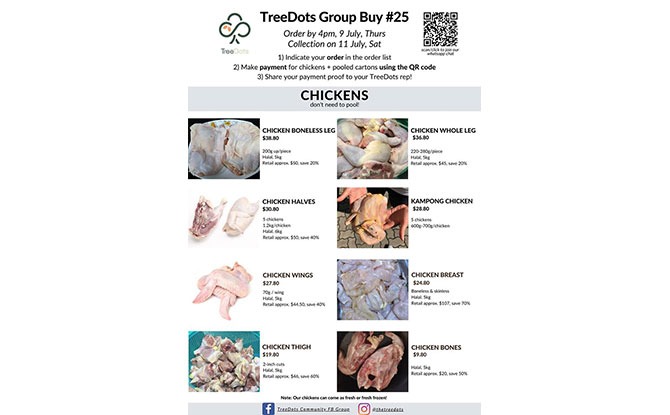 Treedots is a food supplies redistributor aimed at reducing food waste. It has organised group buys in various areas in Singapore such as the West, Central and Northeast regions. It saves the supplies that is unsold and redistributes to consumers at attractive prices so there is less wastage.
From products such as barramundi collar, salmon, crab meat to prepared meats like the popular yakitori meat, beef tongue or ribeye – there is a lot to choose from for both seafood and meat lovers. Prices are attractive and the pick up from collection points in the neighbourhood is convenient.
---
-- Story continues below --
Simply join one of the Whatsapp groups listed, get the list from the coordinator and order accordingly. While some cartons require a minimum purchase from the group, most items do not have a minimum quantity to meet before purchase.
For more information, click here.
---
Singapore Home Cooks: Meat, Seafood, Processed food
Another popular group buy is Singapore Home Cooks, with a following of 60,000. Singapore Home Cooks has themed group buys such as "Japan Air Flown Night", "Sum more Dimsum" or "Meat Up Tuesdays" conducted via Facebook Live. The live video showcases the products on offer or conducted via live bids.
If you miss the Facebook live formats, fret not as there is a Telegram group "SHC Groupbuy" that allows daily orders. Recipes are also shared in the Telegram group on how to prepare the purchases for meals and different dishes.
Compared to other Group Buys, Singapore Home Cooks feature more premium ingredients like Sashimi, Ikura, Truffle Siew Mai, quality meat cuts and artisanal bread. More details on Singapore Home Cooks' Facebook page.
---
Good Meat Co Community: Grassfed Meat and Condiments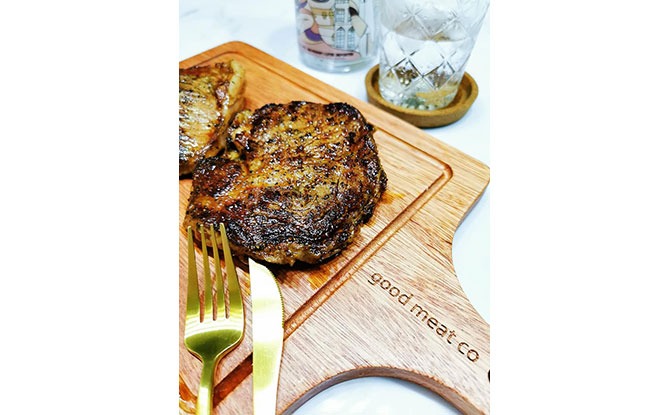 Folks on Paleo on Keto diets will be keen to source grassfed meats from Good Meat Co. This meat-loving community has transformed to a formal business with a recently opened store at Circuit Road. Its main offerings include grassfed beef from Australia and New Zealand and sometimes condiments like French mustard, premium butters and yogurt.
Customers can choose to self-collect at Lorong Chuan MRT or get their orders delivered with a $10 delivery charge.
Good Meat Co also has a Telegram group with frequent updates.
---
The Buying Collective: Groceries, Snacks, Fruits, Health Food

There is a wide selection available on The Buying Collective's site – almost like the selection of a supermarket. You can find infant formula, household cleaning supplies, organic food, Japanese products and snacks apart from fresh produce.
Miscellaneous collection points are available all over the island. Click here to join your community of The Buying Collective's group buy. Or join in the chat on Facebook group to get the details.
---
Fresh Collective: Fruits and Drinks
Fruit lovers would love group buys specializing in fresh fruits. Fresh Collective runs Group Buys in Central, East, Northeast, West of Singapore.
Apart from fresh fruits, Fresh Collective also sells Kagome juices and Hokkaido UHT milk. To join one of the Whatsapp groups for group buys, click here.
---
Freshly Picked: Fruits and Vegetables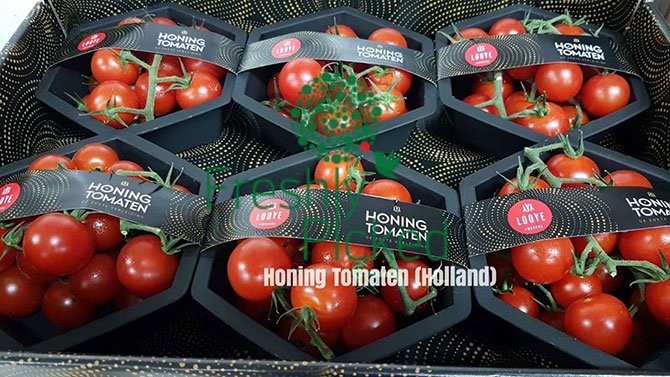 Love exotic fruits from around the globe? Freshly Picked sells Taiwanese Mango, Spanish plums, Japanese melons, rainbow baby carrots and more. It also has pea shoot kits, cotton candy grapes and pineapple guava. Send a private message here to join one of the Whatsapp group chats for group buys.
---
Fresh SG: Fruits, Vegetables and Snacks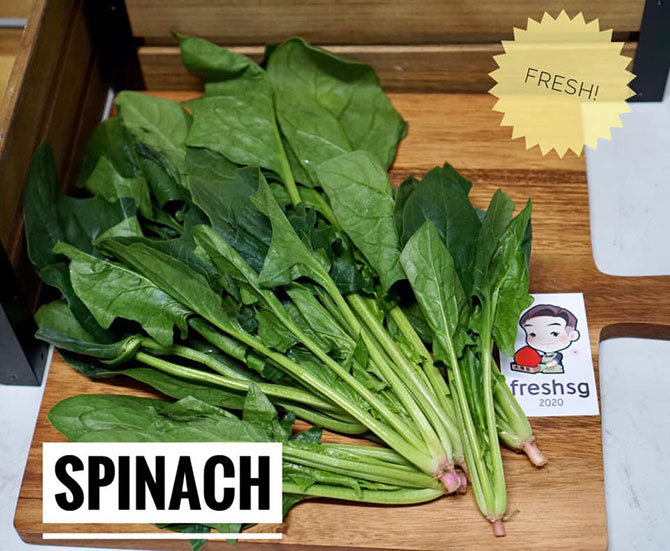 With fruits, vegetables available on group buy, there isn't a need to step out of the home for any purchases. Fresh SG sells a good variety of fruits, vegetables, snacks, fresh coconut and even 3-ply masks! Group buy region include North, South, East, Central and West of Singapore. Links to join are available here.
---
Super Groupbuy: Fruits, Vegetables, Dried Goods, Convenience foods
Fans of #fadfoods will love the products on Super Groupbuy. Lala Clam noodles, sour and spicy noodles, crayfish along with the usual staples of vegetables and fruits are all available from Super Groupbuy. There is also a variety of herbs and seasoning available.
It functions more like an online supermarket with prices similar to off-the-shelve prices. Instead of collection, delivery to your doorstep is provided free with a minimum order. Make your orders here.
---
Pros and Cons of Group Buys in Singapore
The lower prices and convenience are perks of getting groceries via group buys. However, the inability to choose and select products, as well as the need for a third-party coordination means an additional spot to get to for collection.
Given the variety, reviews from other group members plus tried and tested recipes, group buys are worth the try to gain more savings.
Happy group buying and don't forget to share your find on Little Day Out with your group!