The new Disney Explorers Lodge at Hong Kong Disneyland invites guests to get into the spirit of adventure and "ad explorare et somniare" ("to explore and dream").
Opening 30 April 2017, the seven-story hotel celebrates the age of exploration in the early 1920s with artefacts and memorabilia on display both indoors and outdoors. These will reflect the cultures of Asia, Oceania, South America and Africa.
Rooms at Disney Explorers Lodge
Disney Explorers Lodge has 750 guest rooms that face either the garden or sea.
There are four room types to choose from – Standard Rooms, Deluxe Rooms, Premium Rooms and Sea View Rooms.
Each room sleeps up to four persons and connecting room options are available.
Room rates start from HKD2,200 per night, excluding service charge.
Disney Explorers Lodge Gardens & Pool
While at the hotel, guests can explore four themed gardens around the hotel's grounds.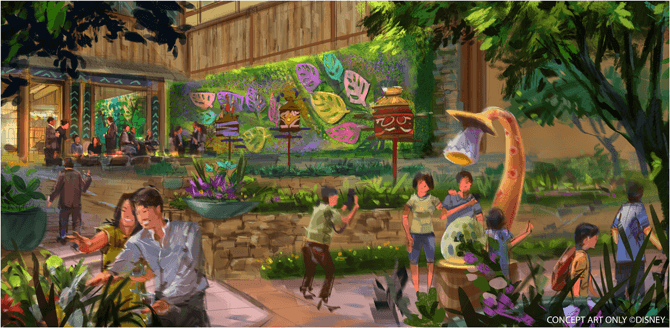 The Kevin Garden is based on the giant bird character from the movie Up and has a South American theme.
The Little Squirt Garden is inspired by the sea turtle from Finding Nemo.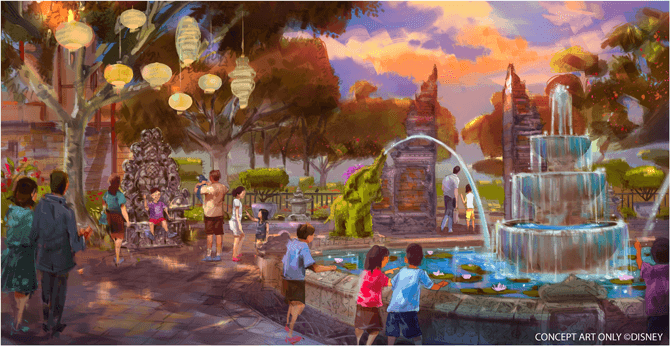 Hathi Jr. Garden is the Asian garden and named for the elephant in The Jungle Book.
Rafiki Garden, the African Savannah garden, is named after the mandrill in The Lion King.
Guests can also enjoy the outdoor Rain Drop Pool overlooking the South China Sea.
Dining at Disney Explorers Lodge
When it comes to dining, Disney Explorers Lodge has three restaurants that guests can choose from.
Dragon Wind is the hotel's Chinese restaurant. It will serve up dishes inspired by Provincial China and the "Five Elements" of cooking methods.
The Chart Room Café features teas and coffees from around the world along with salads, sandwiches and pastas. Light western and Asian cuisine, using spices and herbs to blend the flavours of the old and new worlds, will be served at the World of Colour restaurant.
Priority Attraction Passes at Hong Kong Disneyland
Guests at Disney Explorers Lodge and the other Hong Kong Disneyland hotels will also receive a Priority Admission Pass to selected attractions and seat reservations in Hong Kong Disneyland.
The number of attractions covered by the Priority Admission Pass will depend on the guests' hotel room type.
Other promotions are also being offered in conjunction with the opening of Disney Explorers Lodge. Get more details here.
Disney Explorers Lodge is located at Hong Kong Disneyland Resort, Lantau Island, Hong Kong.