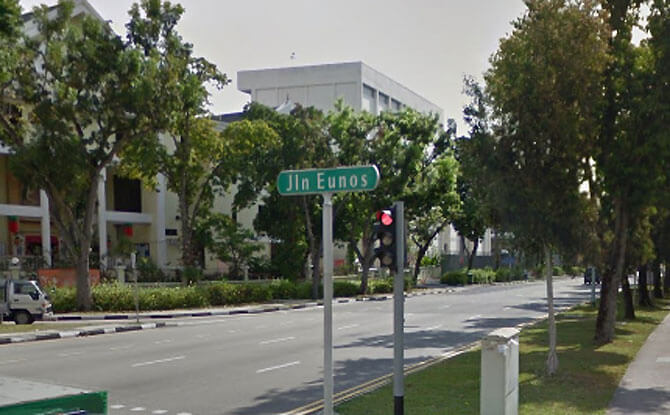 Today, there are many different roads and places that carry the name Eunos. These include Jalan Eunos, Eunos Link, Eunos Roads 1 to 8 and others. But who is Eunos and why is the area named after him?
Who is Eunos Named After?
The various Eunos roads are named after Mohammed Eunos bin Abdullah. He lived from 1876 to 1933 and was a pioneer who served his community and advocated for their rights.
Who is Mohammed Eunos bin Abdullah?
Most accounts say that Mohammed Eunos bin Abdullah was born in Singapore. He started out his career at the Master Attendant's Office in Singapore and rose to be the Harbour Master and Postmaster in Muar.
In 1912, he returned to Singapore and helped to establish the Utusan Melayu, Singapore's only Malay newspaper at that time, as editor of the paper.
---
-- Story continues below --
He later founded a separate newspaper, Lembaga Melayu, and as a result, is known as the Father of Malay Journalism.
From journalism, he turned to political activism. In 1921, he was nominated as a Municipal Commissioner and was the first Malay to be elected to the Legislative Council of the Straits Settlements when the colonial government started to seek local representation on the council. As a member of the Legislative Council, he spoke up for the Malay community on issues such as education.
He was also the Chairman and co-founder of the Kesatuan Melayu Singapura (the Singapore Malay Union).
Championing the Community
One of the issues which Eunos Abdullah spoke up on was about the then-new Kallang Airport. To construct the airport, a Malay settlement in the vicinity had to be cleared.
Eunos Abdullah, together with philanthropist Haji Ambo Sooloh, lobbied the government on behalf of those affected by the Kallang Airport construction. This resulted in an area of land being set aside for those affected.
This new settlement, Kampong Melayu, opened in 1929 and was later renamed Jalan Eunos Malay Settlement in Eunos Abdullah's honour. The settlement had to make way for the Pan Island Expressway in 1981 and the residential estate close by was subsequently named in his honour.
Eunos Abdullah passed away on 12 December 1933.
References
http://eresources.nlb.gov.sg/infopedia/articles/SIP_1201_2010-05-03.html
Ng Yew Peng (2018). What's in the Name? How the Streets and Villages in Singapore Got Their Names. Singapore: World Scientific Publishing Co. Pte. Ltd.