The rooftops of Chinese pavilions rise up above the foliage, beckoning visitors looking down at the Flower Field below to experience Dahlia Dreams at Gardens by the Bay 2019.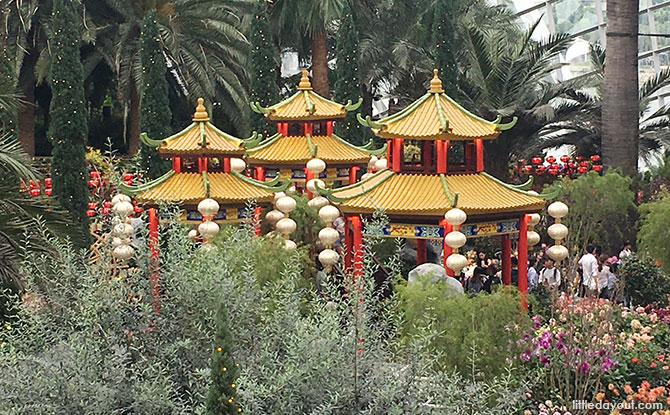 Dahlia Dreams is the first floral display of the year at Gardens by the Bay's Flower Dome. The Flower Field has been envisaged as a Chinese garden, showing the bright blooms of dahlias in a celebratory display of colour.
Dreaming of Dahlias
Dahlias are flowering plants that grow from tubers. There are different types of dahlias, distinguished by the size of their petals and shape of their flower heads. These include single-flowering dahlias, ball dahlias, pom pom dahlias and peony dahlias.
See if you are able to spot the different varieties at Dahlia Dreams 2019, Gardens by the Bay.
---
-- Story continues below --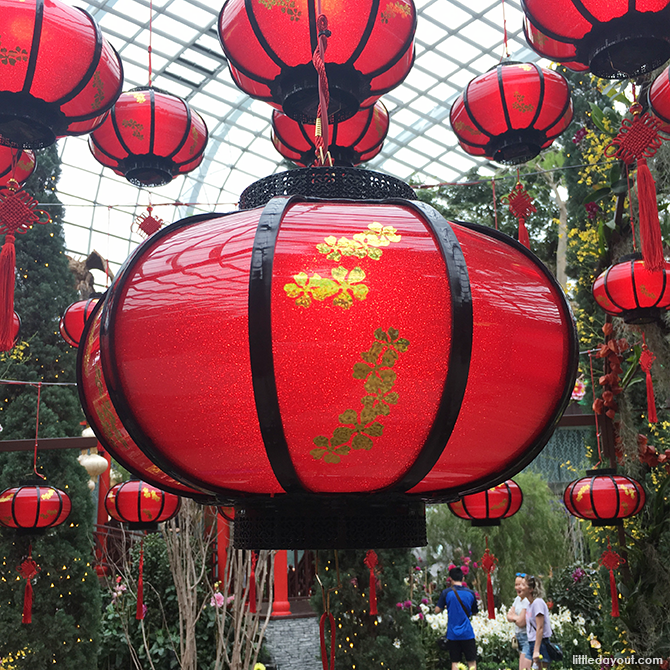 A scenic feature found at the floral display is a 40-metre long canopy of red lanterns.
This creates a tunnel that will entice you to whip out the phone and take a picture.
Along the way, you will be able to spot rock formations and a rustic water wheel.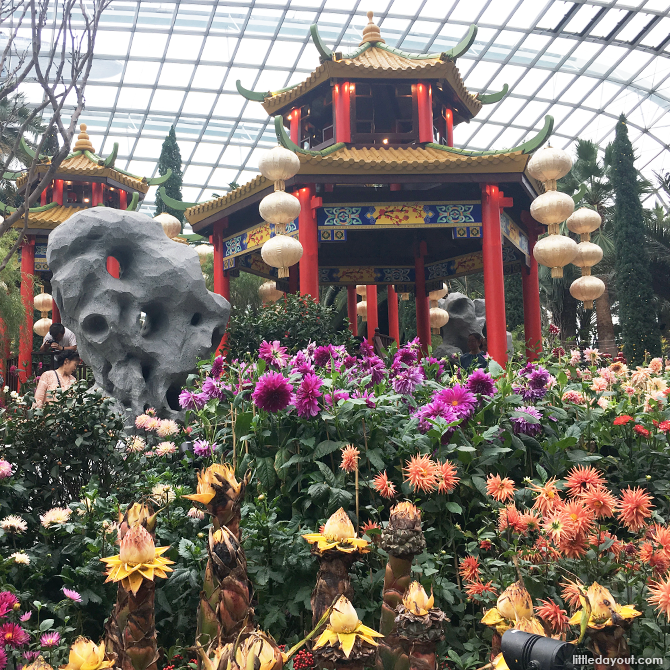 The centrepiece of Dahlia Dreams at Gardens by the Bay 2019 is a trio of Chinese pavilions. These rise up from above the Flower Field to provide a high vantage point to admired the colourful dahlias all around.
A Thousand Blooms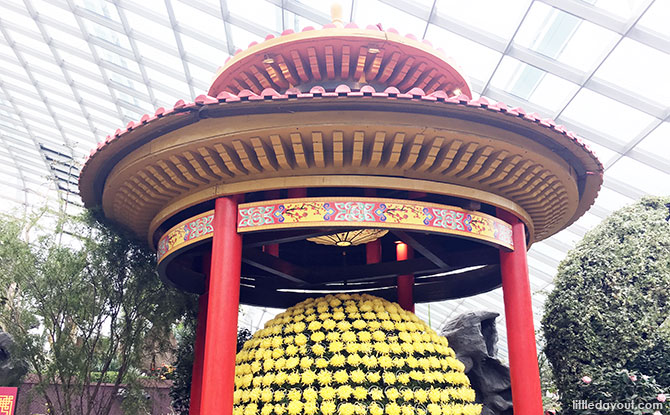 Another can't-miss floral display (literally) is right by the entrance to the Flower Dome. The Senrinzaki or "Thousand Blooms" chrysanthemum arrangements are made up of hundreds of flowers, cultivated from a single stalk.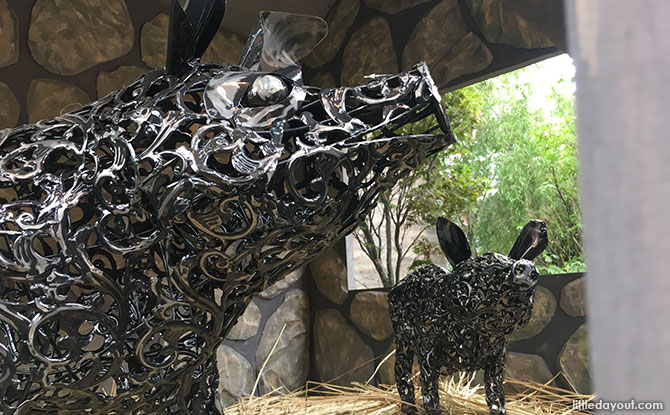 Keep an eye out for sculptures of pigs too. These celebrate the Year of the Pig in 2019.
CNY Delights at Dahlia Dreams at Gardens by the Bay 2019
There will be daily "Ask Me" tours held as part of Dahlia Dreams 2019 and Lunar New Year hong bao giveaways. From 5 to 24 February 2019, Singapore Residents will receive complimentary entry for one senior with every adult ticket purchased at the ticketing counters. Terms and conditions apply.
Dahlia Dreams at Gardens by the Bay 2019 is now on till 24 February 2019.