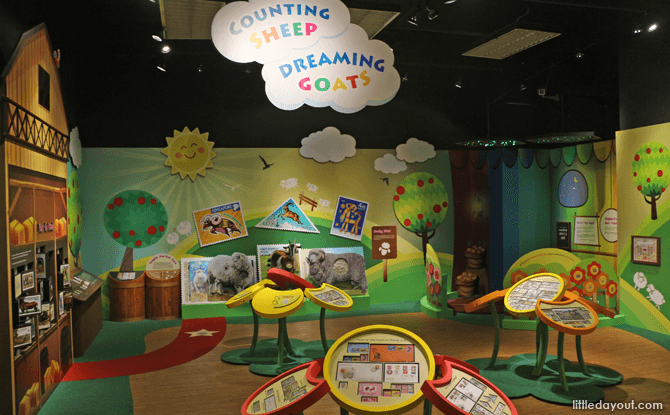 What's the difference between a sheep and a goat? How many stomachs does a goat have? What musical instrument, previously made out of sheepskin, sounds like a screaming cat?
Pay a visit to the Singapore Philatelic Museum to welcome in the Zodiac Year of the Goat and discover the answers to these questions at the same time.
The museum's latest children's exhibition, Counting Sheep, Dreaming Goats, opens on 16 February 2015 and provides a fascinating look into the world of goats and sheep through postage stamps from around the world.
Designed specially for curious, young minds to explore the world of sheep and goats, both of which are represented by the Chinese word yang, are more than 300 stamps and items from around the world on display. These date back as far as 1966 and come from countries as far away as the Liechtenstein, Russia and Argentina.
The one-room exhibition includes a panel where kids can hear the difference between a sheep and goats bleats, oversized displays of stamps where they get to touch the wool of the animal, and various products made from sheep and goats including our local favourite, satay.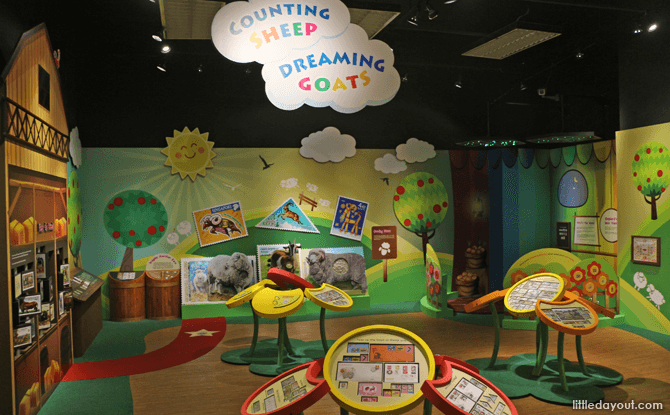 Here are 12 things parents and children can look out for while visiting Singapore Philatelic Museum's exhibition, Counting Sheep, Dreaming Goats.
1. Discover the differences between a sheep and a goat at an interactive panel
2. Play dress up with sheep and goat props and snap a wefie as a family
3. Feed a "goat" and find out why they called ruminants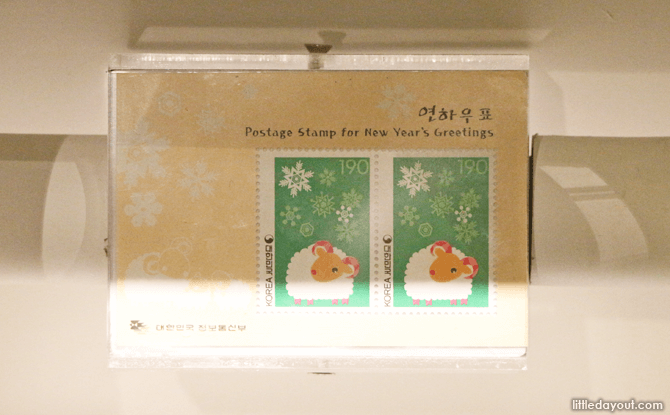 5. Read about what the zodiac says about the year ahead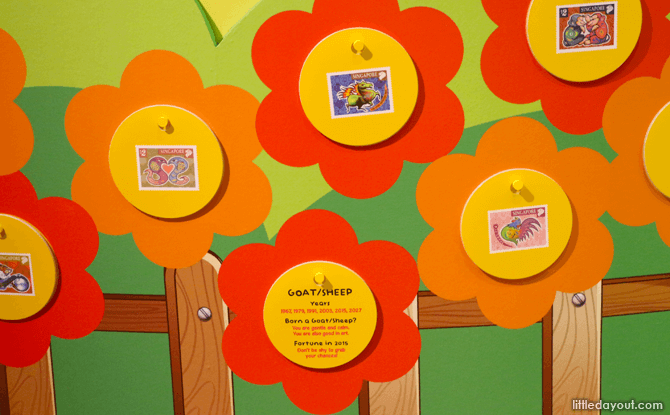 6. Admire this intricate, paper-cut stamp from Liechtenstein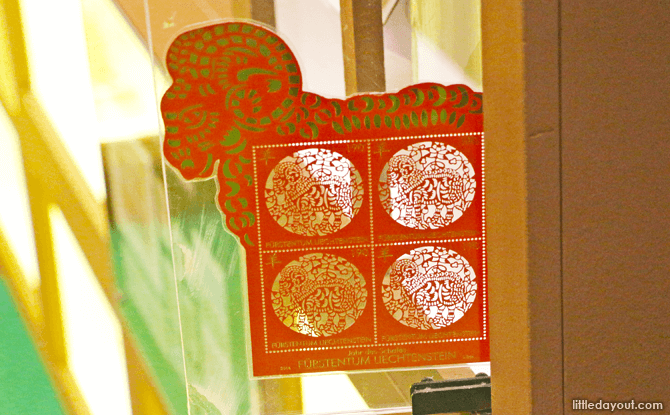 7. Put your sense of touch to the test and find out if you can tell the difference between Cashmere fibres and Merino wool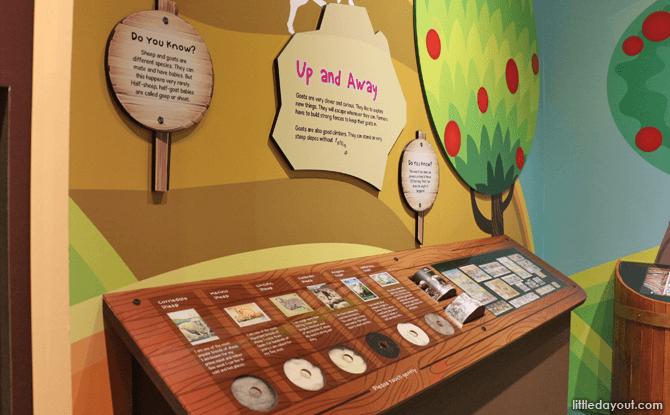 8. Hammer out a sheepish tune on a toy piano
9. Lie on a woolly carpet and imagine yourself under a constellation of stars. Afterwards, find the stamps that inspired the exhibit
10. Look for a 49 year old sheep stamp, one of the oldest ever issued to commemorate the Year of the Goat
11. Say hello to Dolly and discover why she is famous
12. Hunt down this stamp of a rare, four-horned Manx Loaghtan sheep
Ms Tresnawati Prihadi, General Manager of SPM said, "Through stamps and exciting hands-on exhibits at the Counting Sheep, Dreaming Goats exhibition, children can discover fun-filled facts about the sheep and goat, the Chinese zodiac animal for 2015. Over the years, SPM has been organising the zodiac animal series of exhibitions to bring families and children a step closer to these animals, and at the same time, gain a better understanding of our local traditions and cultures."
Finally, if you are still wondering about the musical instrument that sounds like a screaming cat mentioned at the beginning of the article, here's a clue.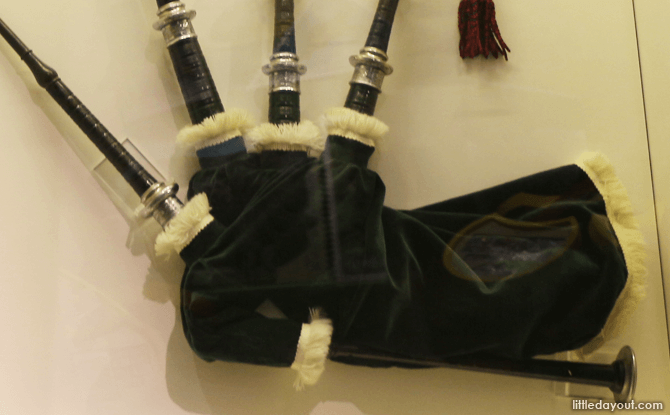 DETAILS
"Counting Sheep, Dreaming Goats" exhibition
Venue: Singapore Philatelic Museum, 23-B Coleman Street, Singapore 179807
Date: 16 February to 27 September 2015
Opening Hours: Mon, 1 pm to 7 pm; Tue to Sun, 9.30 am to 7 pm
Admission Charge: Admission to the exhibition is free. Usual museum admission charges apply. Free admission for Singaporeans and Permanent Residents.