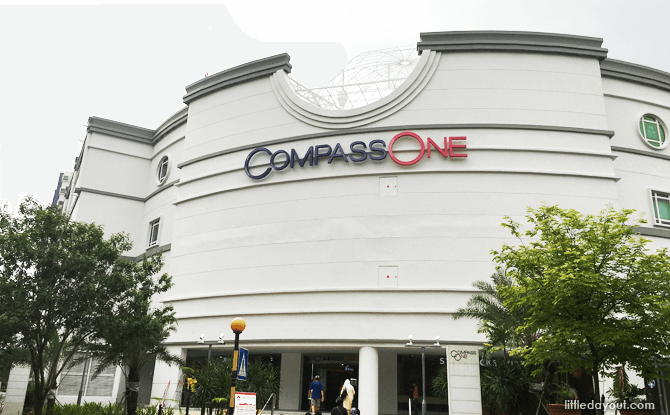 After almost a year of renovation, the much-awaited Compass One opening takes place on 1 September 2016. Previously known, as Compass Point, the shopping mall beside Sengkang MRT has been refreshed with a new appearance.
Compass One Opening
Little Day Out takes a first look at the new Compass One shopping mall and its new shopping mall playground.
Themed "A Beautiful Blossom", the mall has been refurbished from its previous nautical theme. In total, there will be a total of 208 tenants, an increase of almost double the previous number.
---
-- Story continues below --
At the time of the Compass One opening on 1 September, many of them are open for business with previous tenants, like Cold Storage and the Popular bookstore, returning.
There are various food outlets offering little bites, including a Pepper Lunch restaurant with a rustic, earthy décor.

Look out for the shaved gelato stall, Eyescream and Friends. Originally from Barcelona, its outlet at Compass One is the first in Singapore.
Other dining options at Compass One include MOS Burger, Pizza Hut and Sakae Sushi. There are also For café lovers, there is the ubiquitous Starbucks and Coffee Bean and Tea Leaf establishments.
New to Compass One is the Korean dessert establishment Wicked Swing Snow which sell the shaved ice bingsu dessert along with various toast options.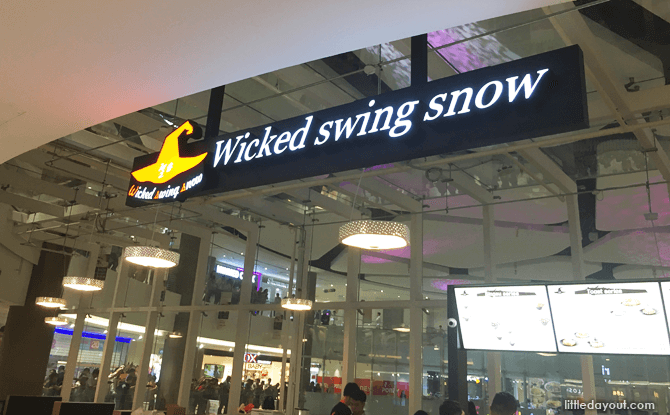 Some of the other notable tenants at Compass One for families include Kiddy Palace and a LEGO store. Opening soon is a MothersWork store.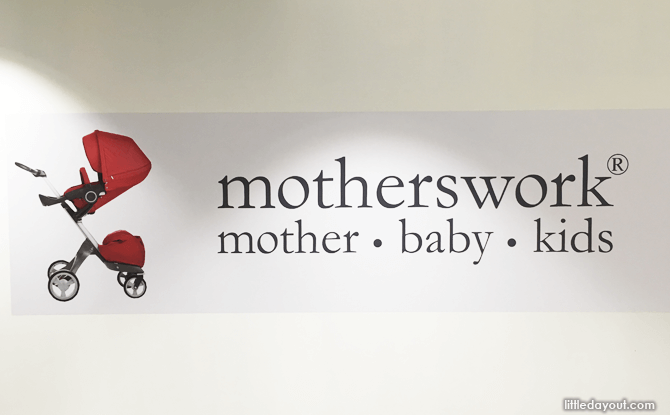 Missing at the time of the Compass One opening on 1 September is the food court. This is only set to open in two weeks time.
Also, absent is the Sengkang Public Library. The new library is set to occupy two levels (awesome!) but readers will have to wait till early 2017 before they are able to enjoy it.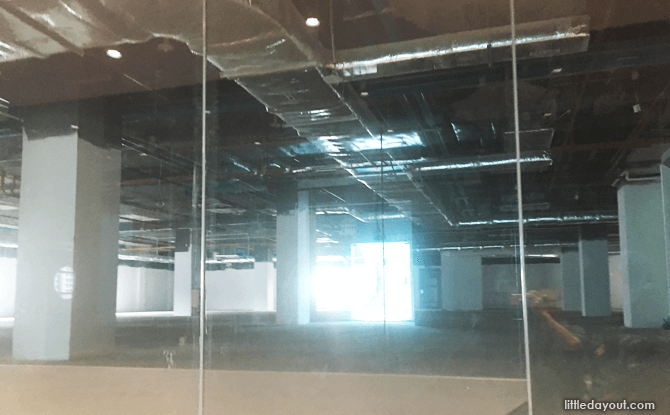 Compass One Playground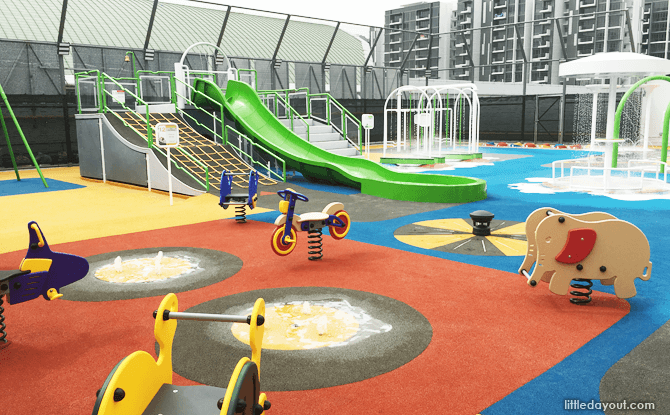 On the 4th floor is a new dry and wet children's playground. Read more about the Compass One playground here.
Find out more about Compass One by visiting its website here.