Columbia, the American outdoor sportswear brand has opened its doors at Jewel Changi Airport with 1,100 square foot store that offers consumers an extensive range of premium outdoor essentials, including the brand's forthcoming Titanium Collection.
---
Columbia: High Performance Sportswear for the Outdoors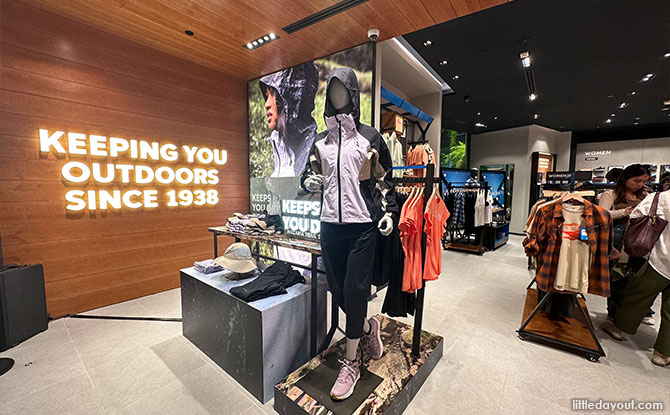 The Columbia Jewel Changi Airport store offers a range of meticulously designed high-performance sportswear. These include Columbia staples such as the Omni-Freeze cooling range, with next-to-skin cooling comfort in humid and hot weather, as well as TechLite hiking and trail running footwear.
A centrepiece of this season is the Mazama Trail Shell jacket – a versatile, lightweight jacket built for outdoor performance and protection. The waterproof and breathable Mazama Trail Shell jacket is equipped with a chin guard, an adjustable hood, cuffs and underarm venting.
---
-- Story continues below --
Columbia will also soon be launching its Titanium Collection – a premium line of outdoor sports apparel that has been meticulously crafted with Columbia's best features, fabric, and technologies. The Titanium gear is designed for high-performance outdoor activity.
Shoppers can also look forward to the full Columbia Titanium Range in-store. These include the Titanium Pass Lightweight Jackets, Titanium Graphic Tees, Titanium Lightweight Pants, and more.
---
Opening Weekend Activities at Columbia Jewel Changi Airport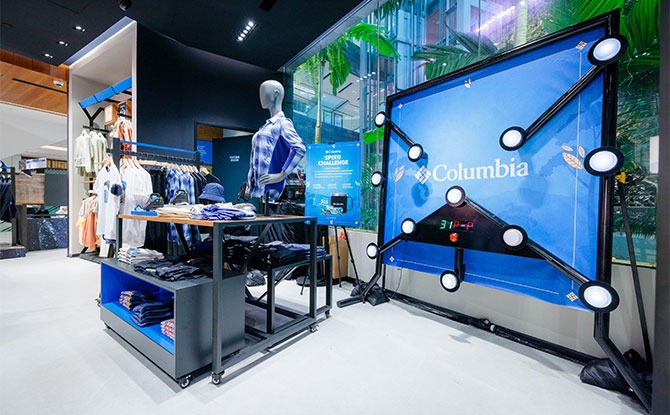 To commemorate the opening of Columbia's new home at Jewel Changi Airport, some activities at have been planned from now till 23 July.
Stand a chance to win exclusive Columbia merchandise in a Speed Challenge.
Test your reaction time and speed at the in-store Batak machine in-store. Participants will have one minute to press as many light up buttons as they can.
High scorers will stand a chance to win exclusive Columbia merchandise such as pins, mugs, or even a $15 voucher!
Then head over to the Columbia's Insta-worthy Indoor Campsite. There is also a social media giveaway where 20 people stand a chance to redeem a Columbia mug.
---
Columbia Jewel Changi Airport
Where: Jewel Changi Airport, #02-241
Opening hours: 10 am to 10 pm daily
You may also enjoy reading about these family-friendly spots at Jewel Changi Airport or places to buy winter clothing in Singapore.
We predict that you will also like reading about our Jewel Changi Airport Food Guide.