Last month, Gardens by the Bay's Flower Dome reopened to the public as part of Phase 2. Now, its other cooled conservatory, the Cloud Forest Dome, will reopen once again to the public on 6 August, ahead of the National Day long weekend, with safe management measures in place.
---
Cloud Forest Reopens with An Art Exhibition, A Sculptor's Secret Garden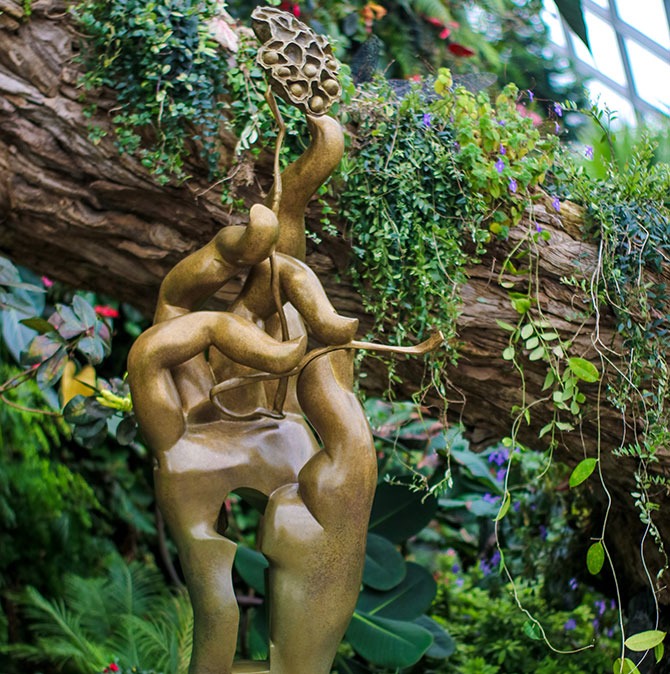 Gardens By The Bay's Cloud Forest is based on the ecology of a misty mountain forest. Together with its reopening, it will be unveiling its first-ever full-scale art exhibition, A Sculptor's Secret Garden.
This exhibition is a showcase of 16 bronze sculptures by renown Taiwanese artists Lee Kuang-Yu.
---
-- Story continues below --
In keeping with the misty highlands setting of the reopened Cloud Forest, Mr Lee's sculptures were brought out of his studio and garden located in the mountains of Xizhi in Taipei.
The 16 sculptures will be interspersed throughout Cloud Forest and are based on three themes: "A Quiet Respite in the Garden", "Beautiful Memories" and "Man and Nature as One".
Visitors to the Cloud Forest can keep a look out for them amongst the flora and greenery within the cooled dome.
This exhibition is a collaboration with Chini Gallery.
---
Visiting the Cloud Forest After It Reopens 6 August 2020
As the Cloud Forest reopens on 6 August 2020, those who are planning to visit should pre-book their tickets in advance either online from the Gardens by the Bay website or its new mobile app. Physical ticketing counters will not be in operation at Garden by the Bay.
Other safe management measures being put in place include temperature screening, automatic entry and exit door, and self-disinfecting coatings.
---
New Orchid Display at Gardens by the Bay's Flower Dome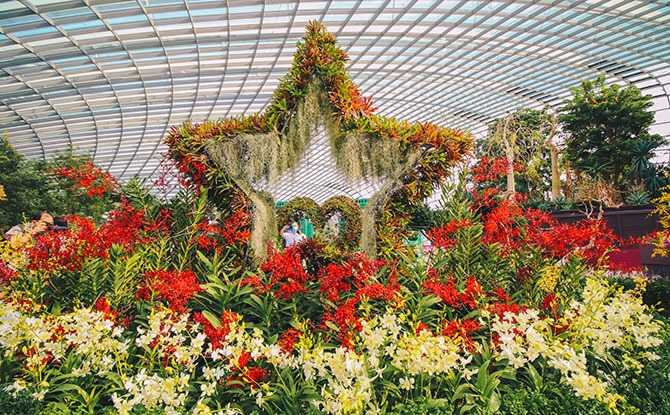 Those who are thinking of paying a visit to the Flower Dome would also be interested to know that a new, colourful orchid display has been set up at the entrance of Flower Dome.
A Tale of Orchids celebrates the resilience of the Singaporeans and the strength of the nation over these trying time.
Tickets to the Flower Dome also need to be booked in advance.