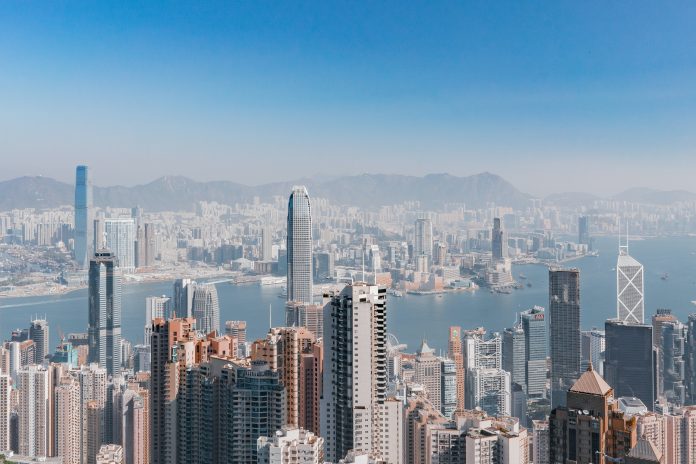 Are you ready to embark on a journey through Asia's most fascinating cities? From bustling metropolises to serene temples, this article has it all.
We'll take you on a whirlwind tour of 15 cities, each with its unique culture, geography, and history. You'll discover surprising and fun facts about Tokyo's Michelin-starred restaurants, Bangkok's lengthy official name, and Seoul's lightning-fast internet.
Did you know that Mumbai has the world's largest slum, or that Singapore has strict laws against chewing gum? Get ready to be amazed by the fascinating facts about these incredible cities.
So, buckle up and let's explore!
Interesting Facts About 15 Cities in Asia
1. Tokyo
Tokyo is a city of wacky wonders, where ancient meets modern and where you can find everything from traditional temples to robots and high-tech toilets.
Despite all the craziness, Tokyo has managed to keep its cool cultural heritage intact, making it a fantastic and hilarious city to explore.
Funny Fact: Did you know that Tokyo has the world's largest pedestrian crossing? It's so big that you can play hide and seek in it, but be careful not to get lost!
Tokyo's Tasty Treats
Tokyo is known for its incredible food scene, which includes some of the world's wackiest restaurants. In fact, Tokyo has more Michelin-starred restaurants than any other city in the world!
Whether you're in the mood for sushi, ramen, or tempura, Tokyo has it all, and you can even try some ice cream that tastes like sushi!
Funny Fact: Did you know that Tokyo has a cafe where you can drink coffee with owls? Yes, that's right, real live owls! Just be sure to watch your head!
Sumo Wrestling – A Tokyo Knockout
Sumo wrestling is a traditional Japanese sport that has been around for centuries, and Tokyo is home to some of the country's biggest and funniest sumo wrestlers.
The sport involves two wrestlers trying to force each other out of a ring or to touch the ground with any part of their body other than the soles of their feet. It's a funny and exciting sight to see!
Funny Fact: Did you know that sumo wrestlers wear a special kind of diaper called a "mawashi"? It's basically a giant nappy to protect their dignity during the match!
---
2. Beijing
Let's take a trip to Beijing, China! This city is like a time machine where ancient history meets modernity.
The Great Wall of China is Beijing's most famous landmark. It's so long that you can see it from space! Aliens love it too.
The Forbidden City is a giant palace complex that was once home to Chinese emperors. It's so big that it even has a moat that was used as an ice-skating rink. Imagine ice-skating with an emperor!
Peking Duck is a yummy dish that you have to try in Beijing. It's made from roasted duck and served with pancakes, scallions, and a sweet bean sauce.
Did you know it was once only for royalty? Lucky ducks!
---
3. Seoul
Gyeongbokgung Palace – Where Royalty Roamed
Gyeongbokgung Palace is a palace complex that was home to Korean royalty during the Joseon Dynasty. Get ready to be wowed by the traditional Korean architecture and beautiful gardens!
Fun Fact: Did you know that the palace has a secret garden that's only open to visitors during certain times of the year? Keep your eyes peeled for the hidden door!
Namsan Tower – A View Like No Other
Namsan Tower is a tall tower on top of Namsan Mountain that gives visitors a 360-degree view of the city. Take a cable car to the top and soak in the breathtaking views of Seoul.
Fun Fact: Did you know that Namsan Tower has a giant teddy bear that greets visitors at the entrance? Don't forget to take a selfie with the cuddly cutie!
Korean BBQ – Grill and Chill
Korean BBQ is a dish where you grill meat at the table and eat it with yummy sides like kimchi and rice. It's a fun and delicious way to chow down in Seoul!
Fun Fact: Did you know that Korean BBQ is so popular that there are restaurants where you can grill the meat in a private room, just for you and your friends? It's like having your own personal chef!
Seoul is a city that's jam-packed with fun facts and amazing sights.
---
4. Bangkok
Discover the vibrant capital of Thailand, Bangkok. Explore the Grand Palace, home to Thailand's royal family for over two centuries. Admire the intricate architecture and shimmering gold leaf that covers the palace's buildings. Take a tuk-tuk ride to the famous floating markets where you can sample delicious Thai street food and shop for souvenirs.
End your day by enjoying the bustling nightlife of Khao San Road, where bars and clubs stay open until the wee hours. Bangkok is a city that never sleeps, full of adventure, and unforgettable experiences.
---
5. Mumbai
Experience the Magic of Mumbai: India's City of Dreams
Mumbai is a city that's bursting with energy, color, and spices! From the iconic Gateway of India to the vibrant street markets, Mumbai has something for everyone.
Fun Fact: Did you know that Mumbai is home to the largest slum in Asia? Don't worry, though – there's plenty of other fun things to see and do!
Savor the flavor of Mumbai's street food, explore the ancient caves of Elephanta Island, or take a dip in the Arabian Sea at Juhu Beach.
---
6. Hong Kong
Hong Kong: A City of Contrasts
Hong Kong is a bustling metropolis that offers a unique blend of East and West, old and new. With its towering skyscrapers, vibrant markets, and stunning natural scenery, it's a city that's full of surprises and fascinating facts.
Did you know that Hong Kong has the world's longest outdoor escalator? It spans over 800 meters and takes you through the heart of the city's bustling business district. Plus, the street food scene in Hong Kong is legendary, with everything from egg tarts to stinky tofu on offer.
---
7. Singapore
Discovering Singapore: A City-State Full of Surprises
Singapore, the tiny city-state in Southeast Asia, may be small, but it packs a big punch. With its modern skyline, delicious food, and unique culture, Singapore is a must-visit destination for travelers of all ages.
Marina Bay Sands – An Iconic Landmark
Marina Bay Sands is a stunning hotel and casino complex that's become an iconic symbol of Singapore. With its rooftop infinity pool and breathtaking views of the city, it's a must-visit spot for any tourist.
Fun Fact: Did you know that the rooftop infinity pool at Marina Bay Sands is so large that it can hold 3 Olympic-sized swimming pools? That's a lot of water!
---
8. Taipei, Taiwan
Taipei – A Fun and Quirky Destination for Kids!
Taipei is a vibrant city full of fun and quirky attractions that kids will love! From Taipei 101, the world's second-tallest building, to the famous night markets, there's never a dull moment in this exciting city. Did you know that Taipei is known for its themed restaurants? You can dine at a toilet-themed restaurant or enjoy your meal in a Hello Kitty-themed cafe.
It's weird and wacky, but oh so fun! And for nature lovers, there's no shortage of beautiful parks and outdoor spaces to explore. The Yangmingshan National Park is a must-visit destination, with stunning views of Taipei's skyline and hot springs for a relaxing soak.
---
9. Hanoi, Vietnam
Hanoi is a city full of history, culture, and fun. Kids will love exploring the city's fascinating past, colorful markets, and delicious street food. One of the most interesting places to visit is the Ho Chi Minh Mausoleum, where you can see the preserved body of Vietnam's revolutionary leader.
Another must-visit attraction is the Temple of Literature, a beautiful complex that was once a Confucian temple and is now a university. But Hanoi isn't all about the past – the city also has a thriving contemporary art scene, with galleries and exhibitions showcasing the work of local artists. And when it comes to food, Hanoi's street food is legendary – from pho to banh mi, there's something for every taste bud.
---
10. Jakarta, Indonesia
Jakarta is an exciting city that's full of surprises and adventures for kids of all ages! Did you know that it's home to the world's largest lizard, the Komodo dragon? These creatures can grow up to 10 feet long, making them a must-see for any animal lover.
For history buffs, Jakarta is steeped in cultural heritage, with ancient temples and museums that showcase the country's rich history. Don't miss the Jakarta History Museum, which was once a Dutch colonial mansion.
And let's not forget about the food! Jakarta is famous for its delicious street food, from satay skewers to spicy noodles. Just be sure to have some extra napkins on hand, things can get messy!
---
11. Kuala Lumpur, Malaysia
Kuala Lumpur, or KL for short, is a city full of surprises and excitement for kids! Take a ride up the iconic Petronas Towers, once the tallest buildings in the world, and see the breathtaking view of the city skyline. But the fun doesn't stop there!
KL has some of the best theme parks in Asia, such as Sunway Lagoon and Legoland Malaysia. And for history buffs, the National Museum of Malaysia showcases the rich cultural heritage of the country. Don't forget to try the delicious street food, like nasi lemak and roti canai, for a truly Malaysian experience.
---
12. Manila, Philippines
Manila is a fascinating city with a rich history and culture that kids will love to explore! Start by visiting Intramuros, the walled city that served as the seat of Spanish colonialism in the Philippines. It's like stepping back in time!
Next, head to Rizal Park, a beautiful green space that's perfect for a picnic and some outdoor fun. And don't forget to take a ride on a colorful jeepney, the popular mode of public transportation in Manila.
For a taste of Filipino cuisine, make sure to try the delicious adobo or sinigang, and for dessert, halo-halo is a must-try! It's a refreshing mix of shaved ice, sweet beans, fruits, and more.
---
13. Yangon, Myanmar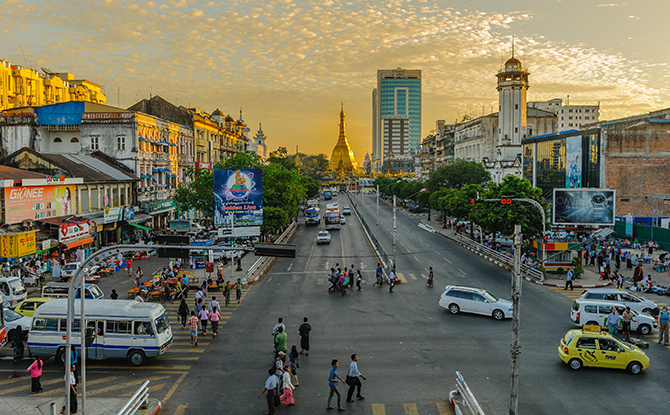 Yangon, also known as Rangoon, is a city full of culture and history that kids will love to explore! Did you know that Yangon used to be the capital of Myanmar? You can still see many beautiful colonial buildings and landmarks throughout the city.
One of the most famous sights in Yangon is the Shwedagon Pagoda, a massive golden pagoda that is over 2,500 years old. Legend has it that the pagoda contains eight strands of Buddha's hair, making it a sacred pilgrimage site for Buddhists from all over the world.
Kids will also love exploring the bustling street markets, where you can find everything from delicious street food to unique handicrafts. And don't forget to take a ride on a trishaw, a bicycle-powered taxi that is a fun and unique way to see the city.
---
14. Kathmandu, Nepal
Kathmandu is a unique and fascinating city that is sure to capture the hearts of kids and adults alike. Did you know that it's home to the famous Durbar Square, a UNESCO World Heritage Site filled with intricate temples and palaces?
You can even spot living goddesses, called Kumari, in the area! For the adventurous, there's the option to hike up to the Swayambhunath Stupa, also known as the Monkey Temple. You might even get to see some mischievous monkeys stealing snacks from unsuspecting tourists.
And for a taste of local culture, head to Thamel, the city's bustling shopping district. You can bargain for souvenirs, sample traditional cuisine, and even witness a colorful cultural dance performance.
---
15. Dubai, United Arab Emirates
Dubai is a city full of extravagance and surprises that kids will absolutely love! From the towering Burj Khalifa, the world's tallest building, to the indoor ski slope at the Mall of the Emirates, there's never a dull moment in this glitzy city.
Did you know that Dubai is home to the world's largest indoor theme park, the IMG Worlds of Adventure? You can experience thrilling rides and meet your favorite superheroes all under one roof.
And for those interested in history and culture, there's the Dubai Museum housed in the oldest building in Dubai, the Al Fahidi Fort. You can also visit the traditional souks and learn about the city's past as a pearl diving center.