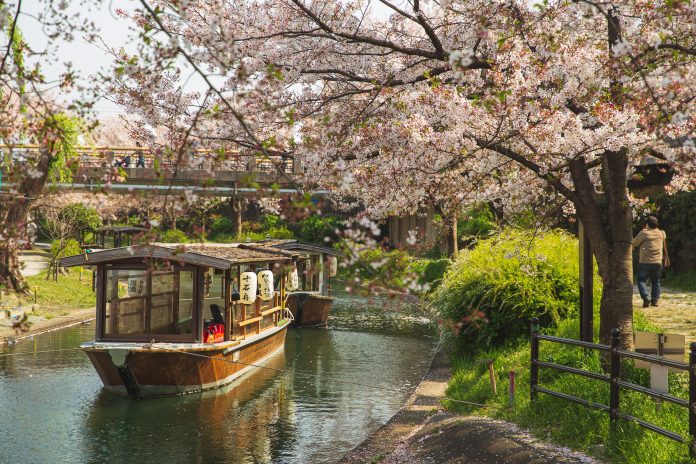 Did you know there are 48 countries in Asia and it is the largest continent with the most population?
Let's get you surprised with these 10 interesting facts about the capitals of Asia.
Interesting Facts About Capitals of Asia
1. Beijing, China
Beijing has a deep and rich history, which led to the inception of many historical sites. There are seven UNESCO World Heritage Sites which can be found in Beijing alone, such as the Forbidden City, the Summer Palace, the Temple of Heaven, the Ming Tombs, Peking Man Site at Zhoukoudian, and the Grand Canal.
2. Islamabad, Pakistan
The tallest building in Islamabad, known as the Saudi-Pak Tower, was constructed in 1991. It is a famous landmark in Islamabad, and has 19 floors. It is also one of the quietest places in the world since there are rarely any activities at night.
---
3. Manila, Philippines
Since Manila is one of the most densely populated cities, several burial grounds including two churches had to give way to urban expansion. Most of Manila was reconstructed after World War II because of the intense destruction.
---
4. Jakarta, Indonesia
Jakarta is a city with numerous modern skyscrapers. It has malls everywhere and was named around 13 times in its history. Some of the initial names were Sunda Kelapa, Jayakarta, Stad Gemeente Batavia, and so on until it came down to Jakarta.
---
5. Tokyo, Japan
Tokyo used to be a small fishing village that was named "Edo", but when you look at it now, is it the world's most populous metropolis. Japan has its own Eiffel Tower as well. The revolutionary change is surreal here as there are vending machines and even hotels that robots run!
---
6. New Delhi, India
The most popular place for spices in Asia is New Delhi, apart from being the second most populated city in the world. You'll find different interesting museums here as well, but the toilets museum is unique. Out of the 14 Delhi gates, only 5 stand now.
---
7. Seoul, South Korea
Seoul has high-speed KTX trains that connect Seoul to every big Korean city. The Capital city has four UNESCO World Heritage Sites: the Changdeokgung Palace Complex, the Hwaseong Fortress, the Jongmyo Shrine, and the Royal Tombs of the Joseon Dynasty. Although the city has a very developed skyline and beautiful landscape, despite being surrounded by plenty of greenery, Seoul has the lowest urban green space per capita.
---
8. Ankara, Turkey
A special goat breed associated with Ankara is "Angora Goat." Goat isn't the only breed, Ankara is also home to Angora cats. There's also the Alaeddin Mosque which is known to be the oldest Seljuk mosque in the city. It was built in 1220 and named after Sultan Alaaddin Keykubad I.
---
9. Kuala Lumpur, Malaysia
Kuala Lumpur got its name from the Sungai Gombak and Sungai Klang rivers as it sits on the confluence. It means "muddy estuary." The tallest twin towers in the world – the Petronas Towers – are also located here. Malaysia's king His Majesty also lives in Kuala Lumpur.
---
10. Bangkok, Thailand
Bangkok has some funny yet sensible facts. You cannot leave your house without wearing underwear in Bangkok, and you're not allowed to drive any vehicle bare-chested. Known to locals as Krungthep or the 'City of Angels', Bangkok actually has the longest name of any city in the world: Krungthepmahanakhon Amonrattanakosin Mahinthara Yutthaya Mahadilok Phop Noppharat Ratchathani Burirom Udom Ratchaniwet Mahasathan Amonphiman Awatansathit Sakkathattiya Witsanukamprasit.