The season of giving is here! One of the best (and easiest) ways to show your love and appreciation to loved ones is getting gifts. We have curated a list of Christmas gifts in Singapore 2019 for everyone regardless of their behaviour.
---
For New Families
Mothercare
Starting a new family can be very exciting yet overwhelming. Enjoy 50% off Mothercare's starbuys for Christmas – there are necessities for every new family. Get superb deals on branded cribs, cots, strollers and other nursery essentials.
Our picks include the Mothercare Folding Cot – a real space saver – and the Mimosa Tablemate Stroller.
Looking for quality toys that encourage imagining, are tons of fun and help develop fine motor skills? One of our favourite toy brands is ELC toys which are passed down from one sibling to the other. Get 30% off ELC toys at Mothercare's Christmas sale. Our favourites include the cash register and colourful wooden blocks, both of which are under $50!
---
-- Story continues below --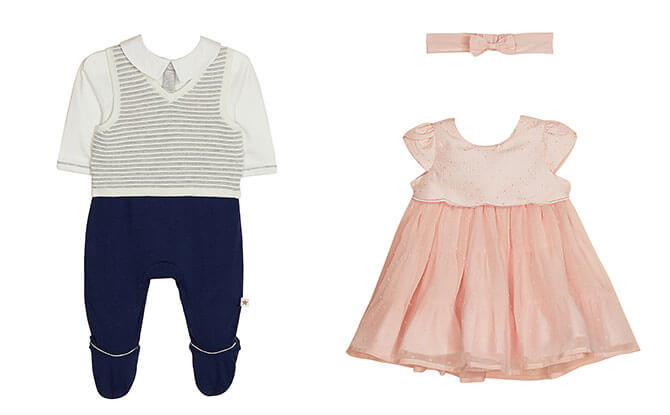 Mothercare's wonderful deals of 
"Buy 2 Get 1 free"
 and 
"Buy 3 Get 2 Free"
 on the Kids and Baby Fashion department will be an opportune time to get the little ones adorably dressed in 
comfortable party outfits
.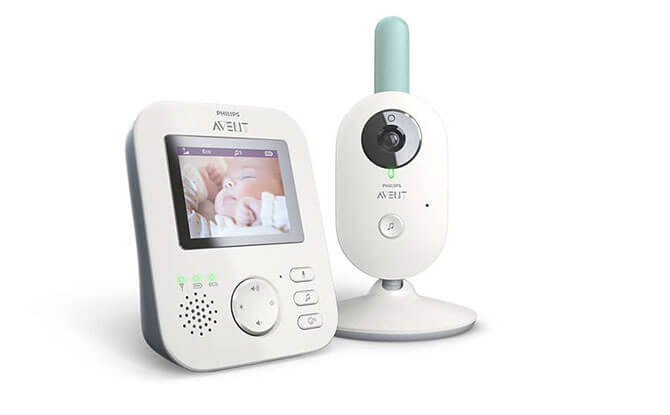 In addition, enjoy 20% off baby essentials from Philips Avent and Pigeon, amongst other feeding or nursery essentials like Mothercare wet wipes, dribbler bibs and Philips Avent Video Monitor.
Gifting is easy with a huge selection from Mothercare. With fantastic Christmas deals on quality brands, each dollar you spend yields better value. Start shopping at the Mothercare website.
---
For Sisters, Daughters and Nieces
Melissa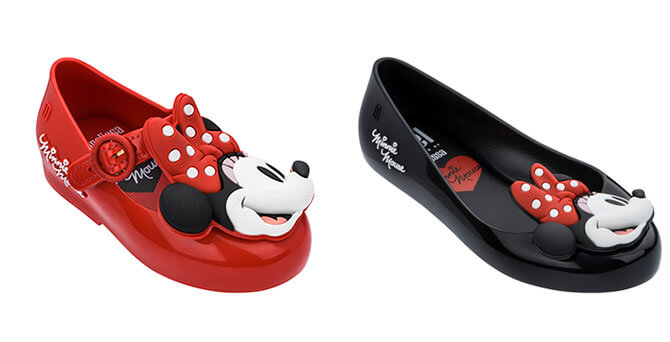 Which lady wouldn't love Melissa shoes? Melissa's new Spring/Summer 2020 collection will be launching on 6 December with a precious Minnie Mouse series perfect for siblings twinning! The Minnie Mouse series by Melissa in both Mel and Mini would make lovely gifts for toddlers to teens who love matchy sibling outfits. Thoughtful fathers and uncles should get their hands on them pronto!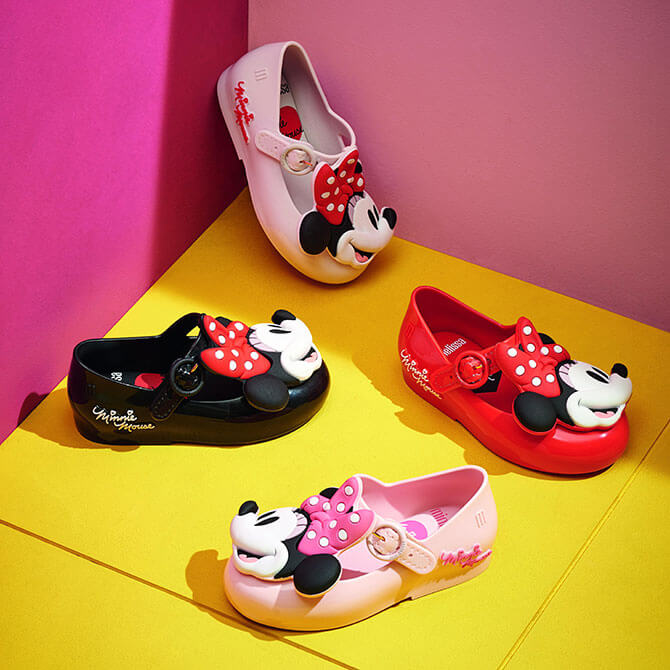 In addition, Melissa's new pop-up at Paya Lebar Quarter (PLQ) Mall will be officially open on 7 December with one-day exclusive activities and deals not to be missed. Three lucky shoppers could each walk away with a free pair of Melissa shoes!
Sowing Room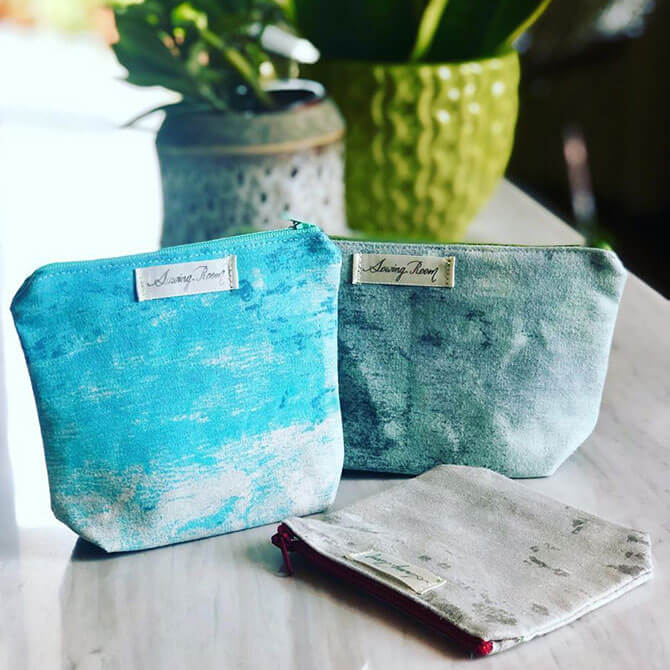 Meaningful gifts come with lots of heart and intentional purchases that benefit their makers. Sowing Room is a social enterprise that creates pouches, laptop sleeves, bags by upcycling beautiful textiles and fabric scraps. They are handsewn by abused and at-risk women who are taught how to sew and are paid a fair wage for their work. Prices start from $7.50.
---
For Fathers and Brothers
Tech Gear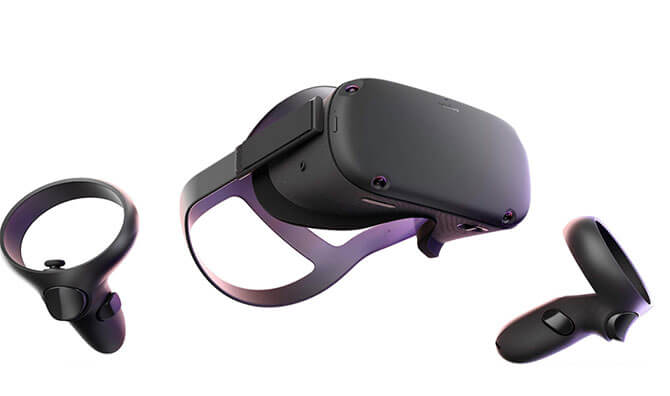 If you have family members who enjoy gaming, the Oculus Quest VR headset will be a great Christmas gift. It is an all-in-one Virtual Reality headset which will be a popular device. Turn any of your living spaces into a playspace recently.
For a less expensive option, get Decathlon's massage roller that enables DIY deep tissue massage and kneading of sore joints. This is ideal for anyone especially those who do sports!
---
For Grandparents
Grandparents love spending time with the family, especially with the grandchildren. Planning a Christmas feast for the whole family would be a wonderful way of celebrating the festivities. Don't forget the Christmas log cake!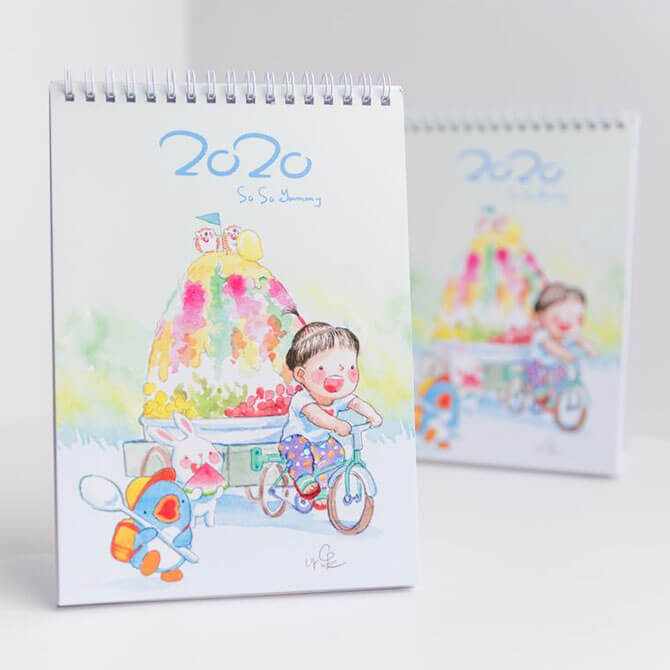 Desk calendars are still the way to go for most generations, except the Millenials. We love Ah Guo's whimsical illustrations and the 2020 desk calendar features some of Singapore's nostalgic spots and latest attractions. For those heavy into nostalgia, consider this when looking for Christmas gifts in Singapore 2019.
---
Christmas Gifts in Singapore 2019 for the Eco-conscious Pal
My Little Green Dot is all about sustainable and mindful living. It works with small local businesses as well as social enterprises to encourage sustainable living. It has various Christmas eco-friendly hampers for sale including handcrafted soaps, beeswax wraps, bamboo toothbrushes, stainless steel lunchboxes.
---
Christmas Gifts for Students
Personally, hand-writing notes and appointments leave a greater imprint cognitively than typing on tablets. Get one of SPD's handbound hardcover journals – plain or lined for some doodling, note-taking or scribbling.
---
Gifts for the Kids
Instead of getting more toys which are abandoned after a while, how about gifting the love of nature and an adventure in the "wild"? Young Nautilus conducts biodiversity nature walks in the wild zones of Singapore so the little ones would really enjoy the close encounters with wildlife. This would yield irreplaceable memories as you give the children vouchers for the nature walks.
Gifts don't always have to be physical presents but gifts in terms of time. Get vouchers for parent-and-child pottery classes at Studio Asobi, a home based pottery studio. Room to Imagine also retails vouchers for resin play and art workshops for the family.
---
Gifts for the Adventurer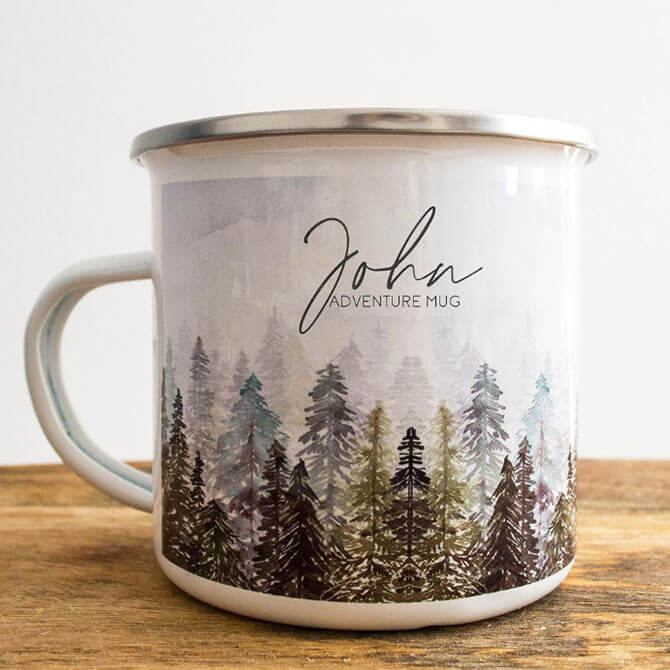 Got a loved one who LOVES camping and the great wilderness? How about a customised enamel coffee mug for him or her? Enamel is a durable material that can withstand high temperatures, so it should be able to take a few blows from any wild attacks!