It's a rare sight to see a Tyrannosaurus rex skeleton, or as a palaeontologist whom we met a long time ago said, "They never leave the United States". That's why it is all the more amazing to find one in Singapore being exhibited at the Victoria Theatre & Concert Hall from 28 to 30 October 2022 – brought in by international auction house Christie's ahead of an upcoming November auction in Hong Kong. 
---
Shen the T.rex: Dinosaur at Victoria Theatre and Concert Hall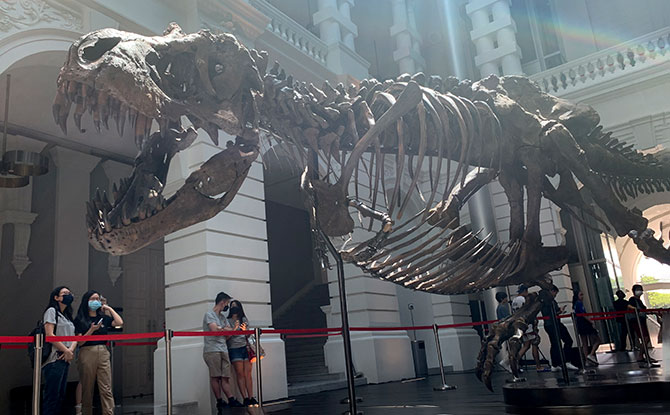 Shen the T. rex is a rare dinosaur skeleton that will go under the hammer at Christie's Hong Kong Autumn Auction Week on 30 November 2022. This will be the first time that T-rex skeleton will be offered at auction in Asia. 
The T. rex skeleton is 12.2 metres long, 4.6 metres high and 2.1 metres wide. It weighs in at 1,400 kg. It was unearthed in the Hell Creek Formation in Montana, United States in 2020. It belongs to the Cretaceous Period, 66 to 68 million years ago. 
The dinosaur skeleton has been researched by leading palaeontologists Dr David A. Burnham and Dr John R. Nudds.  
Previously, another skeleton STAN the Tyrannosaurus rex sold at auction in for a world record price of US$31.8 million at Christie's, New York in October 2020.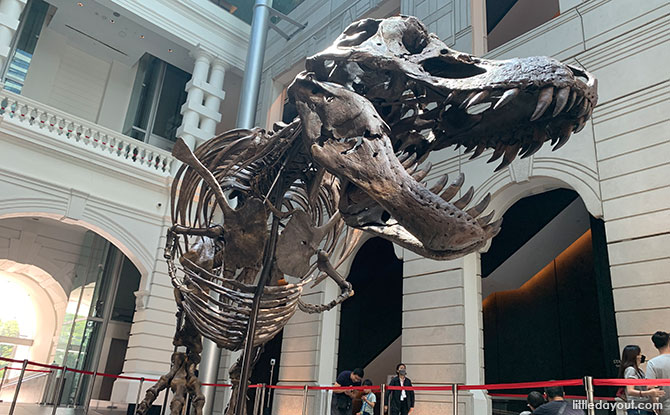 The estimated price for Shen is US$15 million. Whatever the price it finally goes for, the new owner will get the rights to rename it as they wish. 
---
Works by Major Masters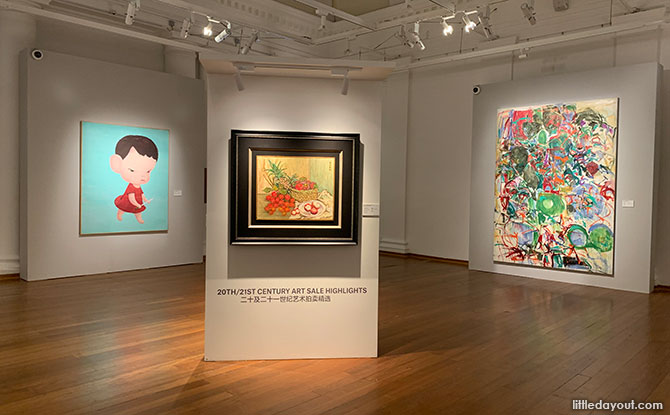 In addition to the dinosaur skeleton, over 70 art works with a value over US$56 million are also on display at the Christie's global autumn auction preview. This includes 20th and 21st century art, Southeast Asian art and luxury objects like watches, handbags and diamonds. 
This is the largest preview that Christie's has held in Singapore.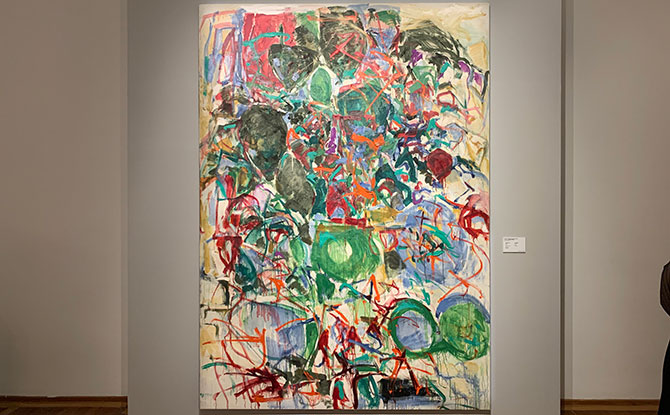 Untitled by Joan Mitchell (1925 – 1992) encapsulates the artist's combination of Abstract Expressionism and European Modernism. It was painted in 1966 – 1967, and inspired by Monet and Gauguin. 
Another work on display is Apres le bain by Pierre-Auguste Renoir (1841 – 1919). 
Alongside these International artists are works by Southeast Asian artists. Those being displayed are On The Way Home by Cheong Soo Pieng (1917 – 1983) and Still Life with Rambutans, Mangosteens and Pineapples by Georgette Chen (1907 – 1992).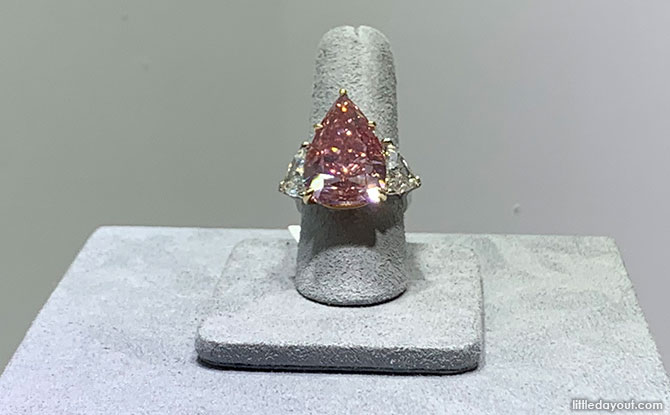 Among the other objects on display include The Fortune Pink, a 18.18 Carat Fancy Vivid Pink Diamond that will be auctioned off in Geneva, Switzerland.
The Christie's preview in Singapore takes place from 28 to 30 October. Tickets to the preview in Singapore have already all been snapped up.