Get into the festive spirit by putting up Chinese New Year decorations. Red and gold are the auspicious colours for the season and will definitely help to get you into the xin nian mood. Plus, putting up Chinese New Year decorations around the home can be a great mini project for the family to undertake together as well.
We paid a visit to the streets of Chinatown to suss out the different Chinese New Year decorations that you can find.
---
Chinese New Year Decorations
Paper Cuttings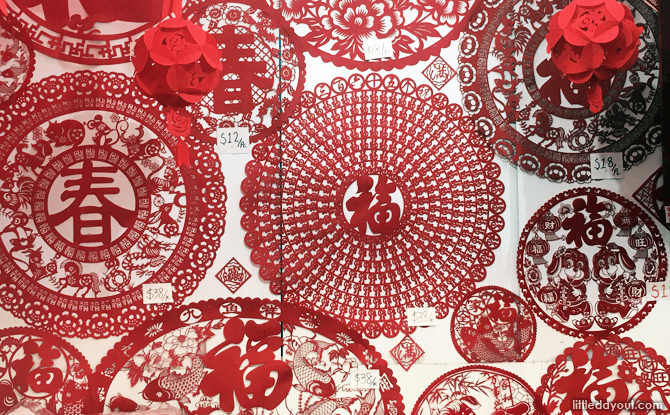 The art of Chinese paper cutting dates back to the 2nd century. These delicate paper cuttings make pretty Chinese New Year decorations. The paper cuttings typically consist of an auspicious Chinese character surrounded by amazingly intricate patterns cut out from red paper.
---
-- Story continues below --
Lanterns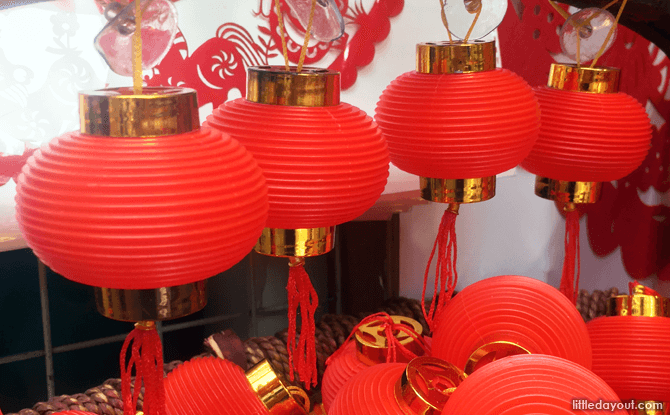 A staple Chinese New Year decoration is the red Chinese lantern. The most common form is the traditional lantern with tassels underneath. These come in all sort of sizes, from miniature ones that you can string into a bunting and large-sized ones.
Nowadays, you can get them in more modern and stylish designs, and illuminated with energy-saving LED lights.
---
Pineapples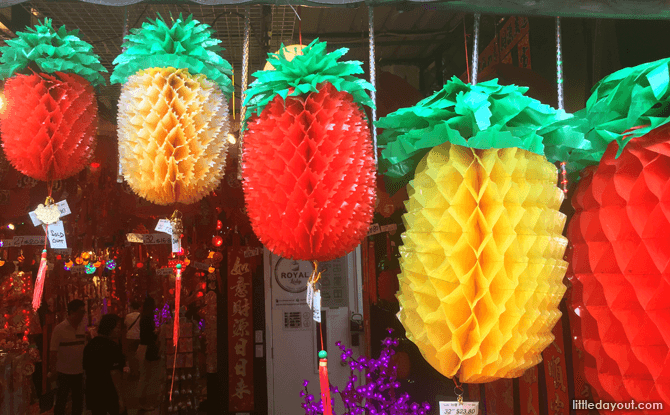 Pineapples are good for more than just pineapple tarts. How about some pineapple-shaped decorations that you can hang up for good luck? Huat ah!
---
Firecrackers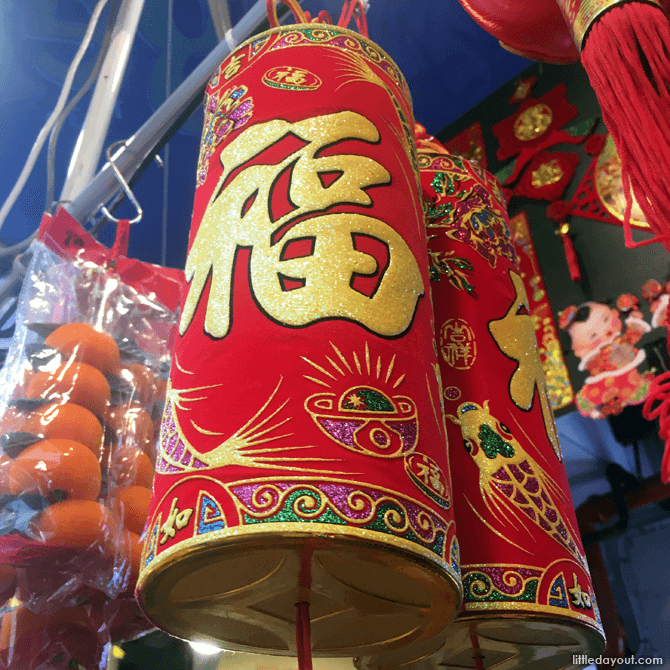 Pow, pow, pow! While you may not be able to set off real firecrackers, you can buy wall hangings of firecrackers to decorate your home. The red decorative firecrackers usually come adorned with gold designs and an auspicious Chinese character for good measure too.
---
Flowers and Plants
Decorate your home with some pretty flowers and plants too. Pussy willows are a favourite plant for the season? Or you can get lucky, twirly bamboo shoots too.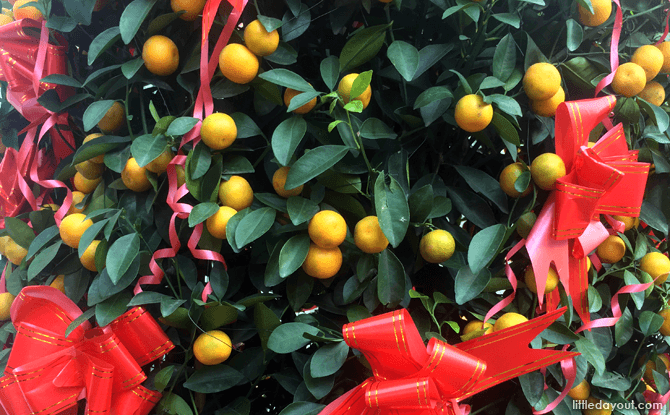 If space is not an issue, the tangerine plant, with its bright orange fruit contrasting against deep green leaves, makes a nice decorative touch for the Chinese New Year season.
---
Mini Lion Dance Decorations
Nothing says Chinese New Year like the lion dance. You can buy miniature-sized lion dance lions to decorate the home. Though small, they are intricately made with colourful fur and they even have festive sayings coming out from their mouths.
---
Door Couplets
Known as 对联 (duì lián), these are usually pasted on doors in pairs and have good wishes for the new year written on them. The wishes usually follow the theme of harmony or prosperity, but the door couplets can also be poems about the arrival of spring.
---
Cherry Blossoms
The Lunar New Year is celebrated during Spring. As many know, Spring is the time for the renewal of life. Flowers such as Cherry Blossoms are some of the first few to bloom after the long winter break. These pretty flowers make a good symbol of new beginnings and also make a great decor piece.
---
The Character "Fu"
福 (Fu) means wealth and many will see this character on the various decorations during Chinese New Year. Sometimes, the Chinese character may be inverted as part of the decoration and placed at the front of the door. The reason that the character is placed upside down is that the word "inverted" in mandarin can also mean "arrive". Thus, 福倒 (Fu Dao) can directly translate to, "wealth has arrived" at your door.
---
Red Packets
Red packets are multifunctional and other than them being a welcome to receive, they also make great materials for decorations. From fish, lanterns and even the zodiac animal for the year, there are tons of tutorials catered to different levels for one to follow.