Chinatown Mid-Autumn Festival 2018 will be officially launched from 8 September 2018 with the Street Light Up running all the way till 8 October 2018. This year, this Chinatown Festival in Singapore takes visitors back to Chinatown in the 1950s and 1960s with the theme "Our Chinatown. Our Mid-Autumn".
Chinatown Mid-Autumn Festival 2018 Light Up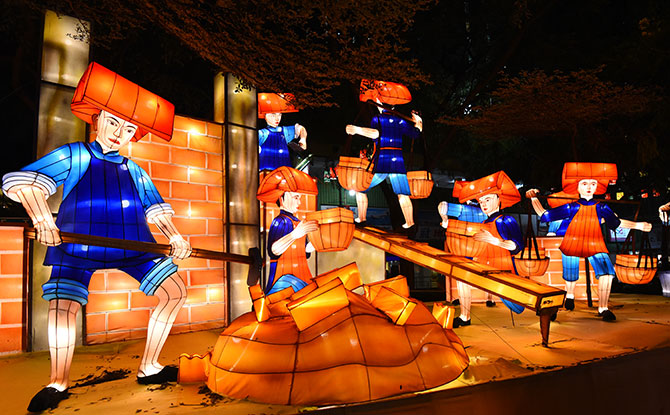 Lighting up the streets of Chinatown are lanterns which depict life in the past within the historic district. These include lanterns of Samsui Women and the bullock carts that gave Singapore's Chinatown its Chinese name.
The centre piece of Chinatown Mid-Autumn Festival 2018's lantern light-up is a 10-metre tall, 8.5 metre long and 2.5 metre wide Chinese junk ship at the junction of New Bridge Road and Eu Tong Sen Street.
The Chinese Junk lantern is complemented by 168 sculptured lanterns that feature the vocations of early Chinese immigrants such as Coolies, Street Hawkers and Rickshaw pullers.
---
-- Story continues below --
Other lanterns around Chinatown include 180 hand-crafted lanterns along South Bridge Road and another 1,288 enlarged paper accordion lanterns in various shades of red, pink, yellow and orange.
The design of the light up is the result of a collaboration between the Chinatown Mid-Autumn Festival 2018's Organising Committee and the Nanyang Academy of Fine Arts.
The Chinatown Mid-Autumn Festival 2018 light up will be held from 7 pm to 12 midnight from Sundays to Thursdays and 7 pm to 2 am on Fridays and Saturdays.
Mid-Autumn Festivities
Other festivities which will be taking place during this period include a Festive Bazaar along Pagoda Street, Trengganu Street, Sago Street and Smith Street from 7 to 24 September, 6.30 pm to 10.30 pm.
There will also be nightly shows at Kreta Ayer Square from 8 pm till 10.30 pm.
New this year is the Singapore Culture and Heritage Trail – Cantonese Chapter. This will feature Cantonese food and snacks at Kreta Ayer Square on 21 and 22 September, 5 pm to 10 pm on both days. More than 10 food stalls are expected to be set up with food coupons on sale for the purchase of food.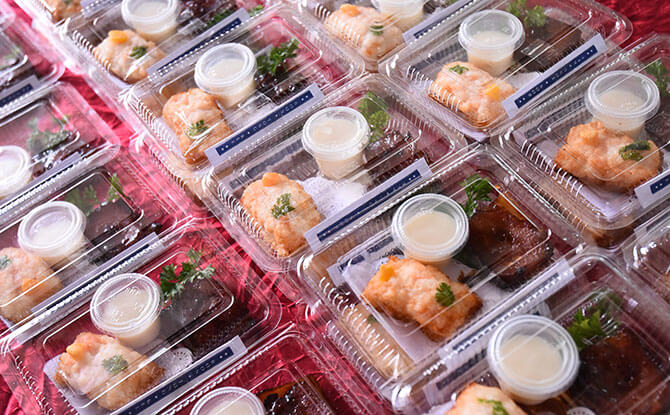 Two long forgotten dishes will be revived for the two-night event, Gold Coin Chicken and Prawn Toast.
No festive celebration of the Mid-Autumn Festival will be complete without a lantern walk. This year, Chinatown Mid-Autumn Festival's Mass Lantern Walk will take place on 23 September from 7 pm to 10 pm.
For more information, visit the Chinatown Mid-Autumn Festival 2018 website here.
All images courtesy of Kreta Ayer – Kim Seng Citizens' Consultative Committee.