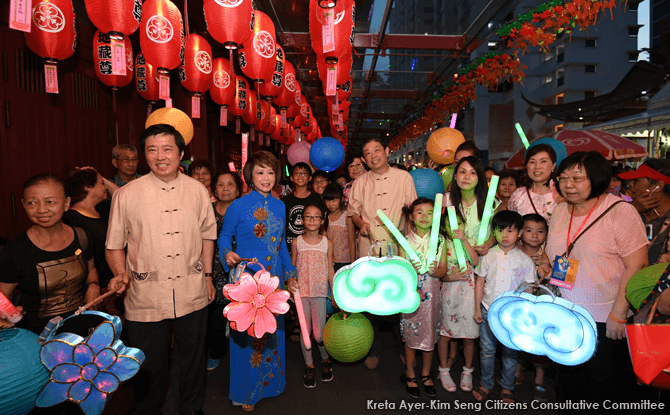 Lanterns will take centrestage at this year's Chinatown Mid-Autumn Festival 2017 with a display depicting one of the hallmarks of Zhong Qiu Jie or Mid-Autumn Festival – the tradition of carrying lanterns.
Lights at Chinatown Mid-Autumn Festival 2017
This year, the annual street light-up along Eu Tong Sen Street, New Bridge Road and South Bridge Road will be held from 23 September to 19 October 2017. Lanterns will be lit from 7 pm to midnight on Sundays to Thursdays and 7 pm to 2 am on Fridays and Saturdays. This year's street light-up in Chinatown is designed in collaboration with students from Nanyang Academy of Fine Arts.
If you are excited to see the lights of the Chinatown Mid-Autumn Festival 2017, here are a few other highlights to take note of at this year's celebrations.
Chinatown Light-Up's Opening Ceremony
Saturday, 23 September 2017, 7 pm to 10 am
New Bridge Road 
The Chinatown Mid-Autumn Festival 2017 Official Light-Up and Opening Ceremony will showcase traditions synonymous with the Festival. There will also be acrobatic acts and multi-cultural performances by the various communities living in Chinatown and end with a fireworks display.
Mid-Autumn Family Fest @ Chinatown
Sunday, 24 September 2017, Morning
Kreta Ayer Community Club, Level 2 Multi-Purpose Hall
New to the Chinatown Mid-Autumn Festival celebrations this year is the Mid-Autumn Family Fest @ Chinatown. Experience traditional festive activities such as mooncake making, calligraphy writing, tea art appreciation and lantern painting. There is a participation fee of $5 per person.
Mass Lantern Walk
Sunday, 1 October, 7 pm to 10 pm
Starting Point: Kreta Ayer Square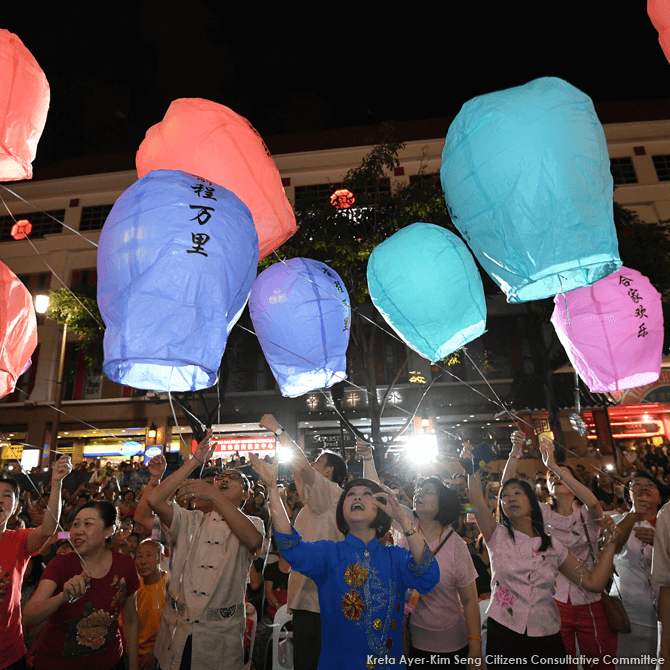 Light up the lanterns and join in a mass lantern walk around Chinatown. The procession will end at the main stage at New Bridge Road.
Chinatown Festive Street Bazaar for the Mid-Autumn Festival
20 September to 4 October
Pagoda Street, Trengganu Street, Sago Street, Smith Street
Shop for mooncakes, decorations and other festive goodies at the Chinatown Street Bazaar. Browse more than 300 stalls and soak in the festive atmosphere in Chinatown.
Find out more about Chinatown Mid-Autumn Festival Celebrations 2017 here.