Children's Season is back.
Head out to museums around Singapore to enjoy interactive activities specially curated with kids in mind.
From 30 May to 28 June 2015, more than 50 programmes, crafts activities and workshops have been lined up at the museums as part of Children's Season 2015, along with anchor exhibitions at the National Museum of Singapore and Asian Civilisations Museum.
Masak Masak (National Museum of Singapore)
Masak Masak returns to the National Museum of Singapore with 10 installations by local and international artists and activities specially designed for little ones.
A popular hit at last year's event, the bouncy castles in the shape of Singapore's heritage playgrounds are back on the lawn of the National Museum of Singapore.
Childhood games have been reimagined by students from School of the Arts (SOTA). Guess which "can" is connected to the other at a giant flower and toss a ring around a bottle in a supersized version of Ring-a-bottle.
Remember playing with flag erasers while in school? Try the enormous versions found at Masak Masak.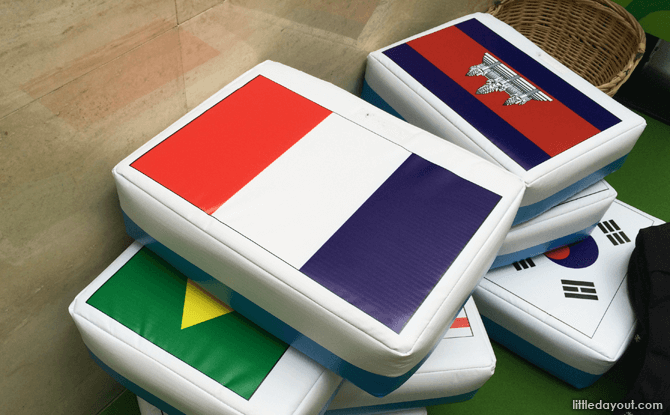 The Salon at the National Museum of Singapore has been transformed into an activity area inspired by actress Jeanette Aw's illustrated book, Sol's Journey. It includes a paper origami craft area and colouring wall for kids to get their creative juices flowing.
Visitors can also catch Singaporean artist Jeremy Hiah performing Queen of the Forest, an adaptation of a local children's folktale, on selected Saturdays and Sundays between 30 May to 9 August.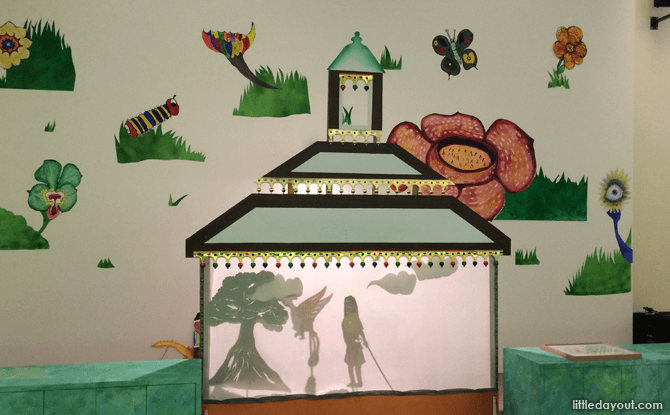 View workblock printing works created by Mr Koeh Sia Yong and students from the Nanyang Academy of Fine Arts at the basement of the National Museum of Singapore. These works capture the childhood memories of the artists and there are stamping stations available for kids to make their own versions too.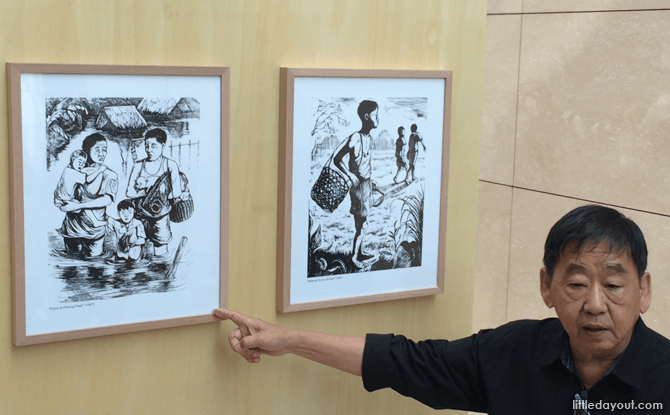 Kids can get on their hands and knees to explore Canyon, a work by Crystal Wagner, and zoom aroundLuma-City, an installation by Lim Kim and Alfred Lim.
Be sure to pick up a copy of the Baby Block's Day Out storybook guide to Masak Masak 2015 to accompany your visit.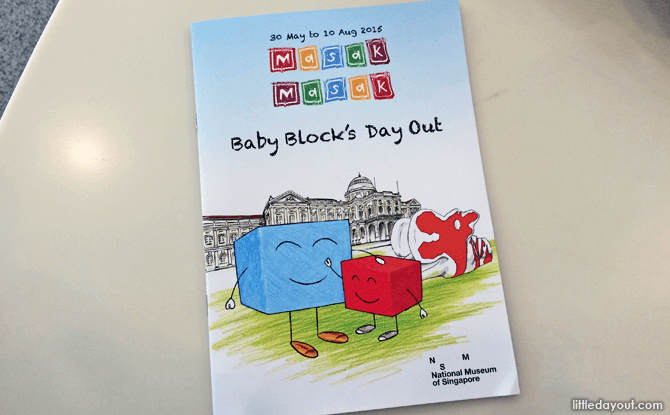 Once Upon a Time in Asia (Asian Civilisations Museum)
At the Asian Civilisations Museum, Once Upon a Time in Asia: The Animal Race features exhibits inspired by objects found in the collection of the Asian Civilisations Museum.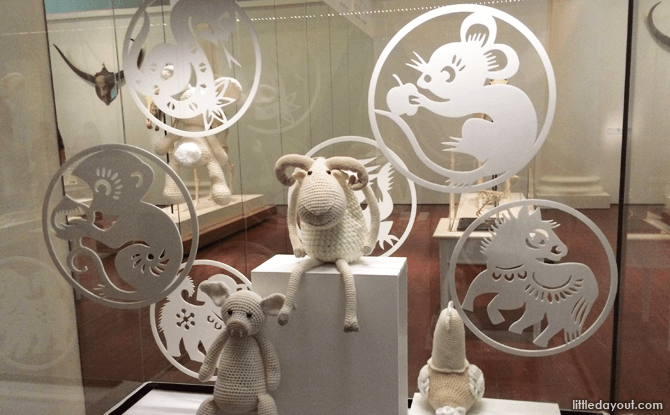 The exhibition includes specimens on loan from the Science Centre Singapore and a community display of artwork created by children, between four to six years old, from Kinderland.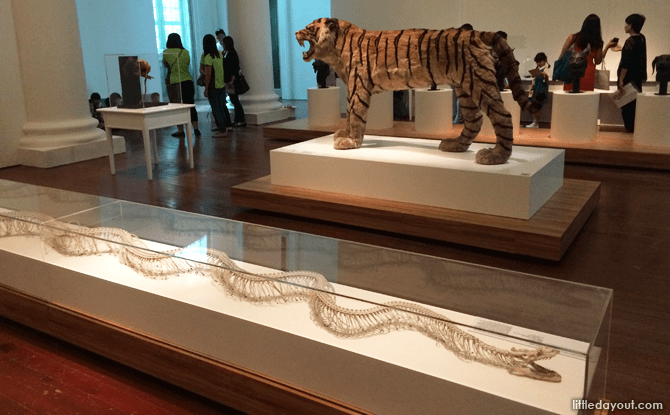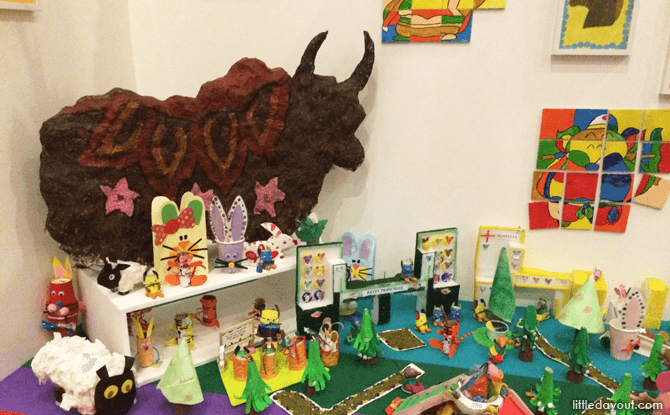 On the opening weekend, the Let's race! Weekend Festival includes a "race" for families to complete, exploring the world of zodiac animals around the museum. There will also be clay art activities, face painting and mascot appearances. Melissa Viswani, who has written a children's book The Missing Mouse, will be holding a book-reading during the opening weekend too.
Other Children's Season Activities at the Museums in Singapore
Other activities and workshops taking place around the museums in Singapore, specially organised in conjunction with Children's Season, include the following:
Malay Heritage Centre: Interactive storytellings of the myths, legends and history of Singapore's past and a heritage hunt around the Kampong Gelam area will be be held. The compound of the Malay Heritage Centre will also be transformed into a playground with swings, slides and merry-go-rounds.
Singapore Philatelic Museum: Visit the Open House on 31 May where a goat from Hay Dairies will be present at the museum. Stamp-inspired workshops have been planned throughout the June school holidays.
Singapore Discovery Centre: Celebrate all things Singaporean and take part in the Interaction Friendship Day Special Weekend on 30 and 31 May 2015. Craft workshops have also been planned in June and join in a mission-based laser tag game, PEG Attack!
Singapore Maritime Gallery: Get a colouring activity book with a simple maritime-themed story when you visit the Gallery and take part in a workshop that teaches children how to build a lighthouse from recycled materials on the weekends.
For more information on these and the many other activities taking place around the museums in Singapore during Children's Season, visit their website.
Event Details:
Children's Season 2015
30 May to 28 June 2015
National Heritage Board and Museum Roundtable Museums