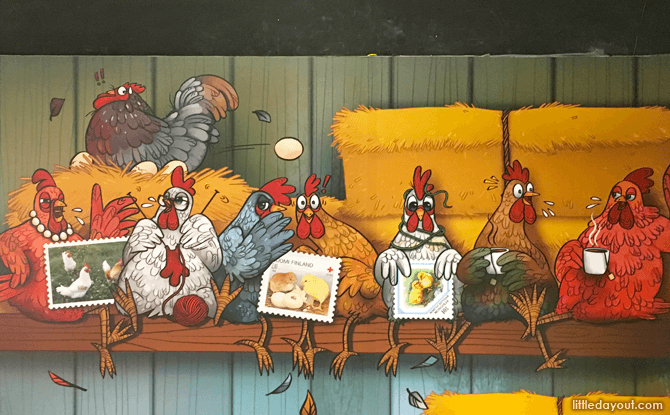 Which came first, the chicken or the egg?
A visit to Singapore Philatelic Museum's latest exhibition, Chicken & Egg: A Fowl Tale, may not yield the answer to this question, but it will surely enlighten you with the answers to lots more.
This new family-friendly exhibition welcomes in the year of the Fire Rooster with a look at world's most common bird – the chicken.
Chicken & Egg: A Fowl Tale – Stamps and More
This humble fowl has found its way on to the stamps of many countries from all over the Earth. More than 200 stamps from countries as far away such as Finland and Cuba on display at the exhibition.
Closer to home, you can view Singapore's 2017 Zodiac Series – Rooster stamps as well. Issued on 6 January this year, these feature a shiny varnish with gold ink that glows in the dark.
Beyond the philatelic items, the exhibition is filled with fun, hands-on activities for children. These provide an interesting look into the fascinating world of the humble chicken.
At the centre of the exhibition is a supersized chicken coop where kids can start their journey into the world of chickens.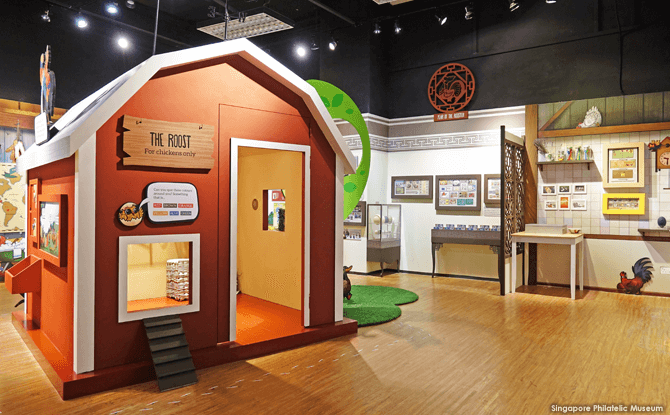 Besides being a ubiquitous source of food, chickens have also been a source of entertainment (cockfighting is still popular in some countries around the region), used for religious purposes and even as a cleaning product (well, their feathers at least).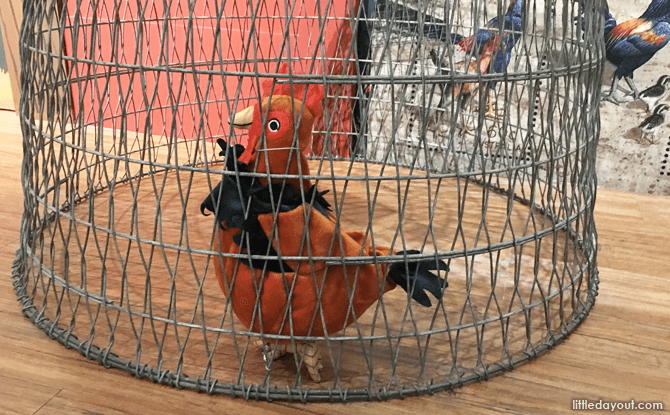 In the 1800s, egg whites were used as part of a building material too. Madras chunam, a form of plaster, was made from a combination of shell, lime, egg whites, coarse sugar and coconut husk. It was applied to the internal walls of the St Andrew's Cathedral.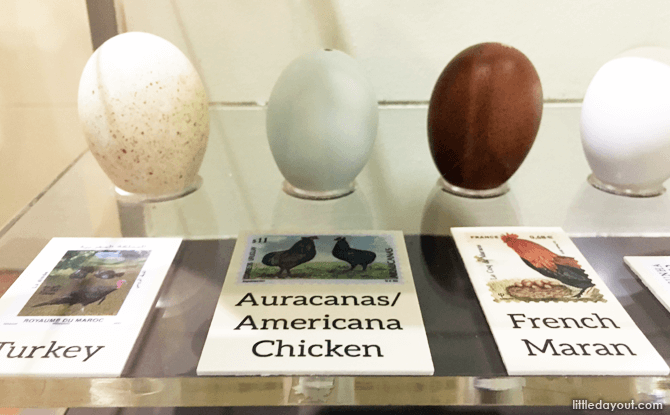 Nuggets of information are scattered throughout the exhibition. Kids can learn why eggs are sold by the dozen, how eggs used to be sent in the mail, and which breed of chicken has laws protecting its living space.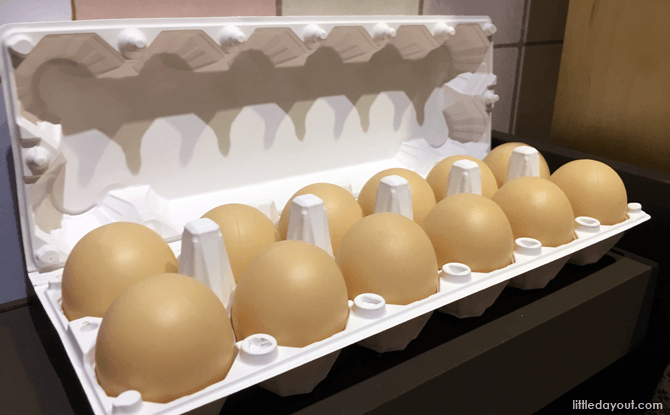 Chicken & Egg: A Fowl Tale opens on 20 January 2017 at Singapore Philatelic Museum. It runs till 25 June 2017. Admission is free for Singaporeans and Permanent Residents.
While at the Singapore Philatelic Museum, pay a visit to Harry Potter-themed exhibition, Collecting Magic: From Stamps to Wands.
Visit Singapore Philatelic Museum's website for more information.