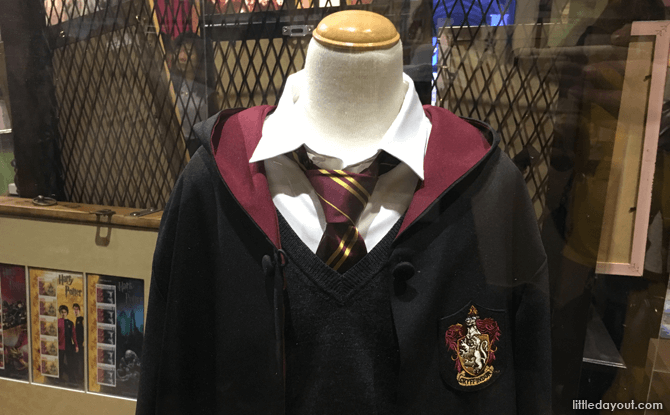 In the Harry Potter movies, Harry's adventures begin with the arrival of letters addressed to "Mr. H. Potter, The Cupboard Under the Stairs at 4, Privet Drive". With this postal connection, it seems appropriate that the Singapore Philatelic Museum is hosting its first Potter-themed exhibition, "Collecting Magic: From Stamps to Wands" for the year-end holiday season.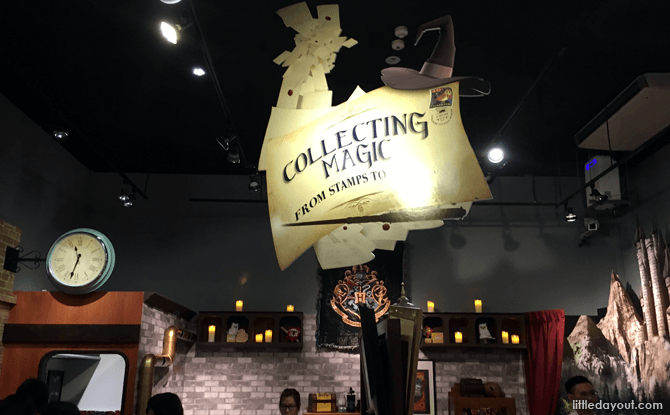 Harry Potter on Stamps
Despite of its relatively short history, the Harry Potter movies have made their mark in the philatelic world. Familiar scenes from the movies adorn stamps from around the world, including the United Kingdom, Japan, Singapore and the United States.
Surprisingly, the first country to issue Harry Potter stamps was an Asian one – Taiwan. A set of Harry Potter stamps were released by Taiwan in 2004 when the Prisoner of Azkaban came out.
---
-- Story continues below --
Collecting Magic: From Stamps to Wands
But Collecting Magic: From Stamps to Wands is more than a collection of spiffy stamps. It is also a chance for visitor to view a collection of HP memorabilia from across the wizarding world of Potter, and even to experience bits of that world for themselves.
In fact, the exhibition celebrates the joys of collecting in general. "The magic of collecting touches everyone – from the collector to the admirer. There is delight and joy when you acquire something you love, and share your collection and experience with others," says Ms Tresnawati Prihadi, General Manager of Singapore Philatelic Museum.
The passion shared by Potter collectors is evident in the memorabilia on display. There is a model of Dobby the house-elf, a Marauder's Map ("I solemnly swear that I am up to no good"), a wicked wand collection, and much more. The items were all sourced from local collectors.
There is a LEGO version of Diogon Alley. While LEGO issued a Harry Potter series, their series did not have the entire Diogon Alley. This led collector Jo Chua to "fill in the blanks" with bespoke versions of the missing Diagon Alley buildings.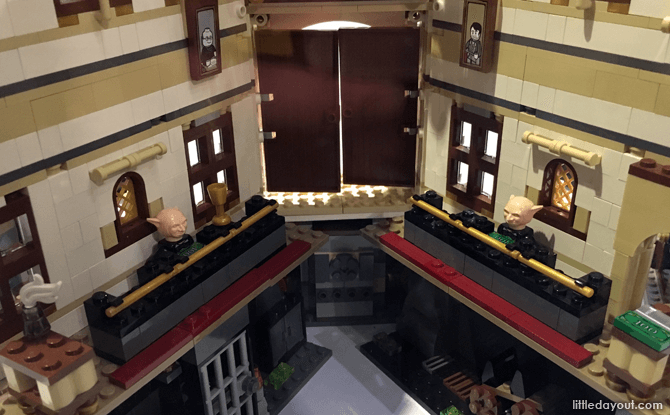 Another rare piece of memorabilia is a parchment signed by the Dumbledore's Army. Look closer and you will see the actors' signatures alongside those of their screen counterparts.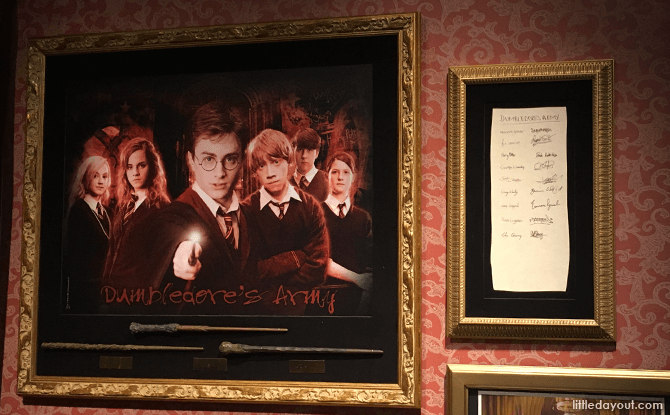 Enter Harry's World
Those who have always wish to push a trolley through Platform 9 ¾ can have their photo taken doing so.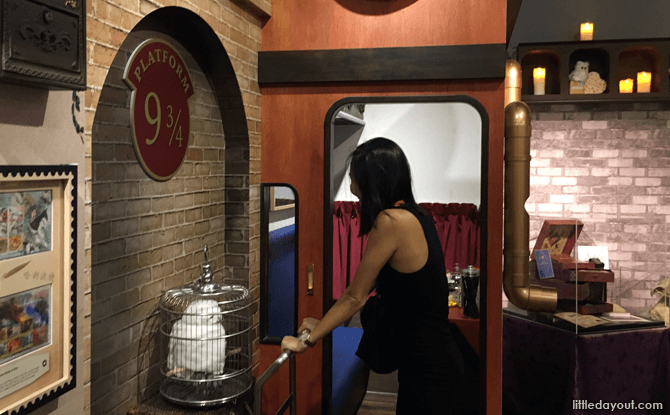 Or pretend to ride in a Hogwarts Express carriage and be playing a game of Quidditch.
At an interactive digital display where with a wave of a wand, visitors can conjure up spells.
This interactive display, along with the moving portraits on the walls, is the work of students from Nanyang Polytechnic's School of Interactive & Digital Media.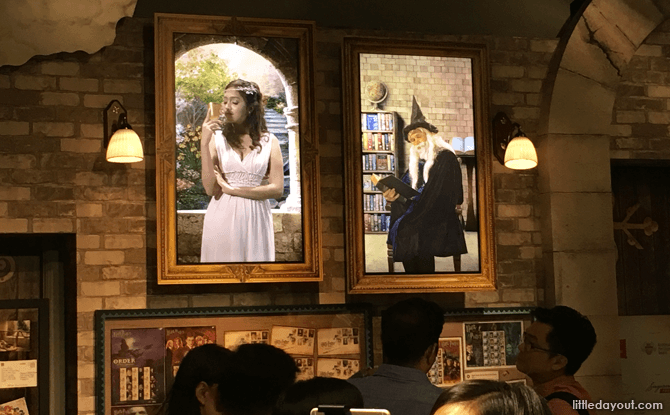 Collecting Magic: From Stamps to Wands brings together a collection of over 100 Harry Potter-themed stamps and collectables. Visitors to the exhibition can relive the magic of the stories all over again.
It is now on at the Singapore Philatelic Museum till June 2017.
When visiting Collecting Magic: From Stamps to Wands, be sure to visit the Shaking It With Shakespeare exhibition too.
Between 2 November 2016 to 2 January 2017, visitors can take part in a contest for a chance to win Harry Potter collectables. To do so, count the number of times the owl appears on postage stamps within the exhibition and submitting the answer via a contest form. Up for grabs are Harry Potter boxed sets, Books Kinokuniya Gift Vouchers and Singapore Philatelic Museum collectables.
Singapore Philatelic Museum
Date: 2 November 2016 – 30 June 2017
Opening Hours: 10 am – 7 pm daily
Admission Fees: Adult: $8; Child: $6; Free admission for Singapore Citizens and Permanent Residents