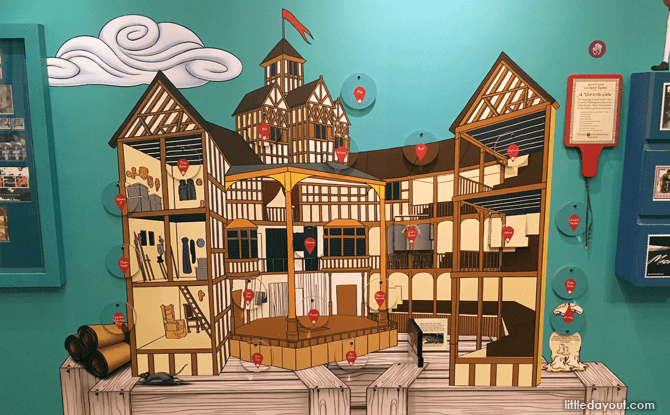 "Knock, knock! Who's there…"
We've all told this joke before, but did you know that it is a quote from Shakespeare?
While Shakespeare may be more closely associated with dreaded literature exams ("O Romeo, Romeo, wherefore art thou torturing me for my O levels?") than pun-filled jokes, he has undoubtedly had a huge influence on the English language and our everyday speech.
Every time someone says, "love is blind", "break the ice" or "not slept one wink", they are quoting Shakespeare.
---
-- Story continues below --
Now, explore the world of the Bard at the Singapore Philatelic Museum's "Shaking It With Shakespeare" exhibition.
Organised in conjunction with Children's Season 2016, the exhibition also features programmes organised by the British Council and the GREAT Britain campaign. It runs from 14 May 2016 to 15 January 2017.
Shakespearean Show
The Shaking It With Shakespeare exhibition showcases over 400 stamps and philatelic items from 70 countries. Also on display are postcards and original books that date from as far back as Shakespeare's time.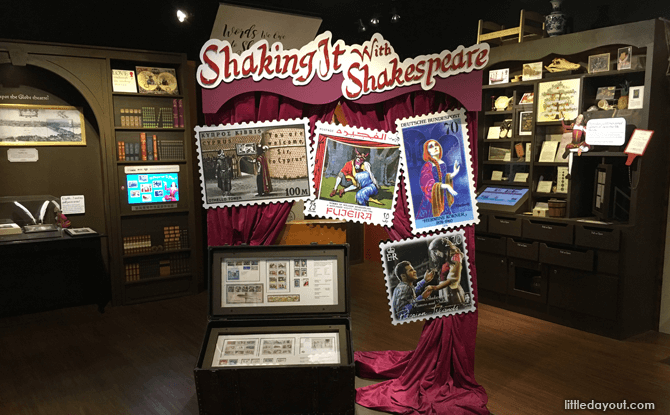 It is a easy to introduce kids to William Shakespeare and the Tudor era he lived in.
Back then, exploration was in fashion (along with stiff collars), and the exhibition is set up to resemble a gentleman's room filled with curios from around the world.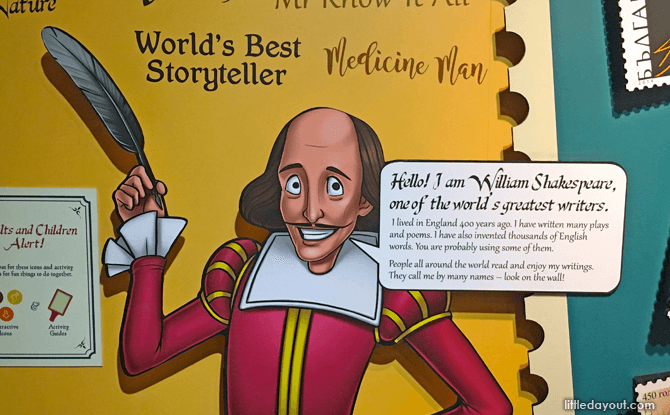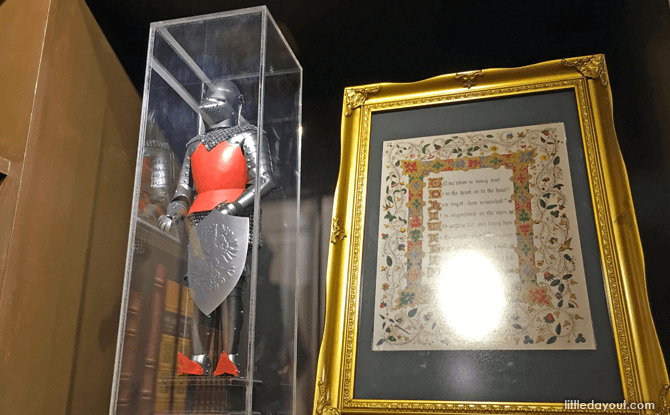 Start with some "pull-out" introductions to Shakespeare's literary works – something he is best known for.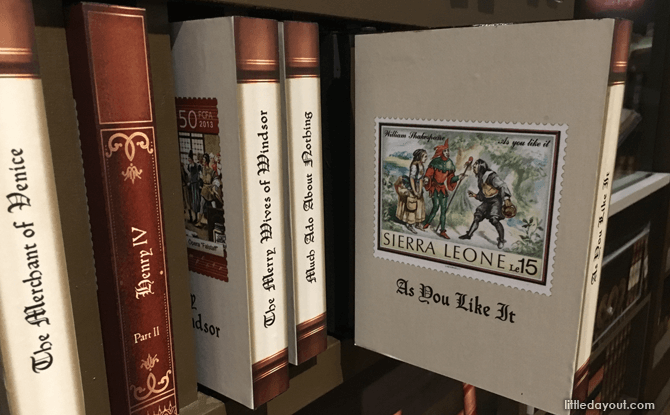 While many of his plays are read nowadays, they were originally meant to be watched by an audience instead. Appropriately, the world of Elizabethan era theatre is also explored at the exhibition.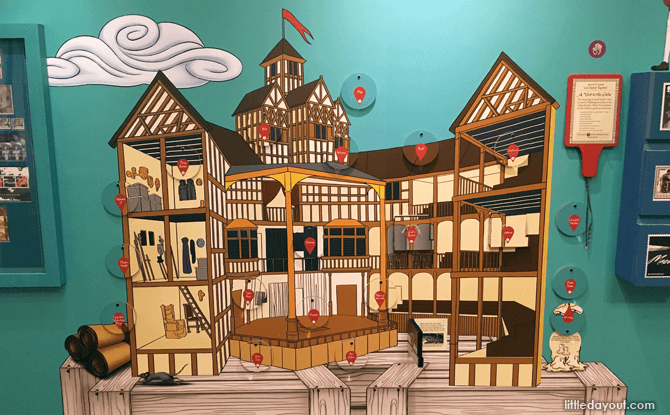 The Shaking It With Shakespeare exhibition has many hands-on elements for visitors to interact with.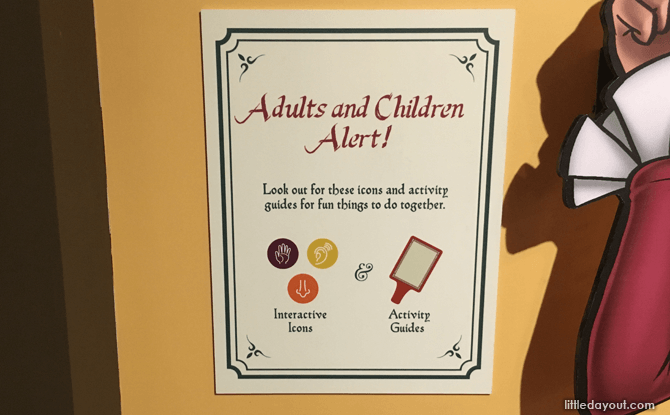 Look out for activities at a food-filled table, an olfactory station that provides visitors a whiff of eau de tannery, a medicine and potions display, and more.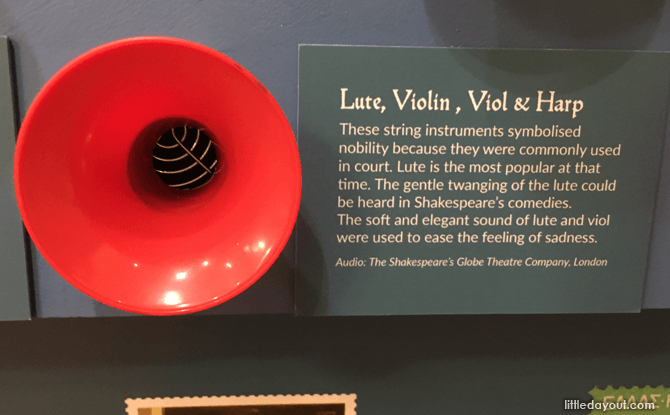 Through this exhibition, visitors will be able to gain an insight into Shakespeare's works, his life and times.
Shakespearean Play
Complementing the exhibition are programmes that include Tudor-themed activities, craft session and participatory storytelling by an education practitioner from Shakespeare's Globe (London).
Ticketed highlights include The World's A Stage Workshop by Shakespeare's Globe where participants get to meet the characters from William Shakespeare's plays and experiment with the sounds and rhymes from his works, Lively Action Storytelling – a session where kids can immerse themselves into Shakespeare's stories, and Overnight Adventure – A Midsummer Night's Camp, where kids get to stay at the Singapore Philatelic Museum for a night of adventure, games and craft.
The Singapore Philatelic Museum will also be hosting A Tudor Fayre on 5 and 12 June 2016. At the event, Shakespeare's Globe (London) will be holding participatory storytelling sessions and visitors can dress up in period costumes, sample pies and take part in craft activities.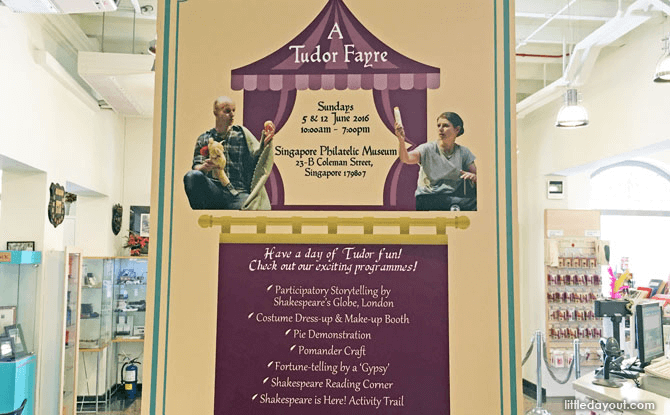 Ms Tresnawati Prihadi, General Manager of SPM, said, "Mention William Shakespeare, and most will think of 'Macbeth' or 'Romeo and Juliet'. But there is so much more to Shakespeare, which is featured in SPM's newest exhibition, Shaking It With Shakespeare. Beyond just English literature, his influence is real and far-reaching, and is best seen in the English language that most of us use daily. We hope that through the exhibition, which presents Shakespeare and his achievements in a fun and interactive manner, visitors will glean lesser-known insights into the life and times of this literary giant."
More information on the exhibition and other programmes can be found at the Singapore Philatelic Museum's website.
Shaking It With Shakespeare Exhibition
Venue: Singapore Philatelic Museum, 23-B Coleman Street, Singapore 179807
Date: 14 May 2016 – 15 January 2017
Opening hours: Monday to Sunday, 10.00 am to 7.00 pm