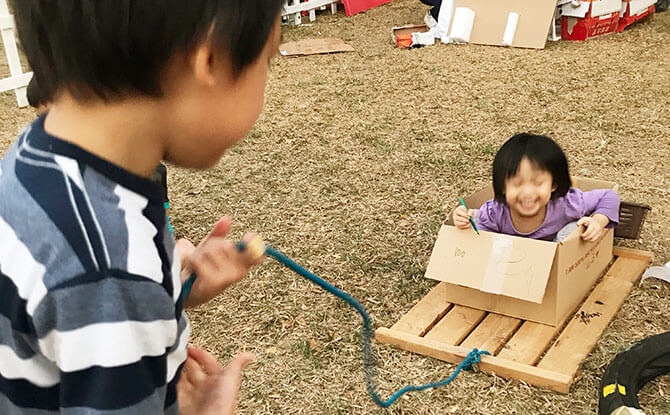 We usually think of playgrounds as fixed structures with slides, swings, and see saws. But have you heard about Chapter Zero's pop-up playgrounds? Little Day Out speaks to Stephanie Chalmers from Chapter Zero to find out more!
Tell us more about Chapter Zero & your role in Chapter Zero?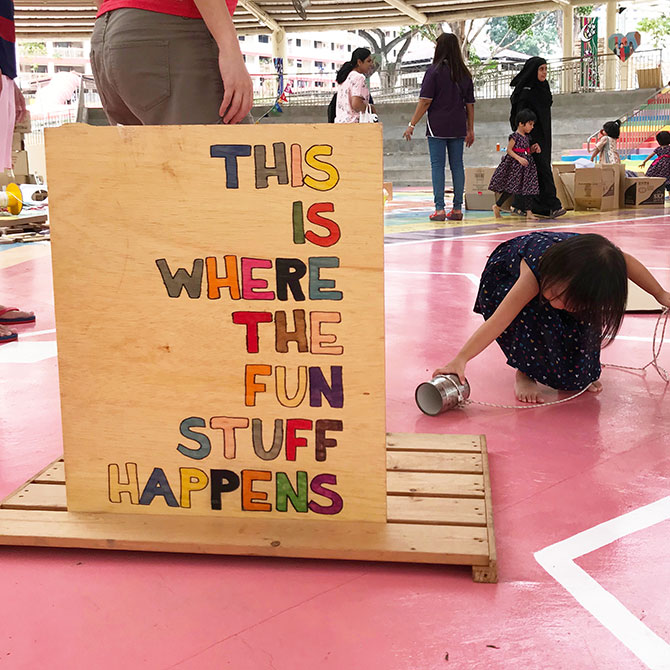 Stephanie Chalmers (SC): Chapter Zero is a local Social Enterprise that supports parents and caregivers who wish to raise children in a mindful and respectful way through workshops and talks.
My role is to support the team with the increase in demand for Pop-Up Adventure Playgrounds. Our Pop-Ups are fun and superb for communities, schools and organisations that want to connect with each other through play. I tell my kids I'm a playground designer and play for a living, and this blows their minds!
---
-- Story continues below --
---
We really love the idea of pop-up playgrounds. Tell us more.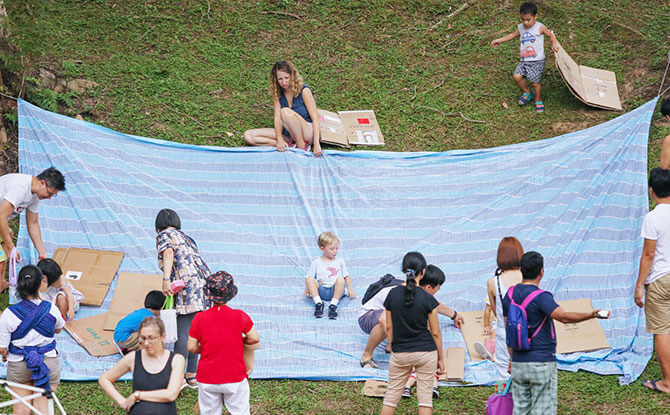 SC: Pop-Up Adventure Playgrounds are public celebrations of child-directed play, best characterised by an abundance of loose parts, for example, cardboard boxes, fabric, tape, string, and supportive adults.
Our Pop-Ups are temporary, which means we find a place to play (with permission from NParks of course!), invite the local community (and our hardcore following), deliver our van-load of materials and play for a couple of hours. We pack up and head home until the next time.
Since 2014 we've hosted 18 Pop-Ups and we estimate that's about 1,000 children who have come to play with us. Our Pop-Ups are organised in collaboration with organisations such as Community Centres, Neighbourhood Committees, Schools, Corporates etc.
---
What are popular elements at your pop-up playgrounds?
SC: Without a doubt, the best crowd pleaser, which opens up so many play opportunities, is the noble cardboard box.
Tyres, ropes and planks are always popular too. There is something very enticing to children about materials like this that they wouldn't have access to normally.
---
How can parents be kept informed of upcoming pop-up playgrounds?
SC: The best way to keep informed about our Pop-Ups is via our Facebook Page or Instagram. We have a few Pop-Ups being organised in the coming months so keep an eye out. If you simply can't wait, then drop us a line and let's organise one in a place near you!