Guess who is heralding Christmas at Bedok Point this year – the Minions! Join Kevin, Stuart and Bob from 19 to 24 November for a Minions Meet & Greet, a ball pit of "mischief" and to go banana ice-fishing! Bedok is bubbling with Minions mischief this Christmas, join in the family-friendly events and activities and go bananas!
Ain't No Party like a Minions' Christmas Party
19 to 24 Nov
Everyone loves the sweet and loyal Minions. From 19 to 24 November, get a dose of these mischievous henchmen with Christmas-themed activities at Bedok Point.
Be like a Minion and take a dive into a ball pit of "mischief" or use a rod to fish out ice bananas. Personalise a Christmas card for your loved ones using a special card stamping machine or join one of the many craft workshops at the mall. Its family-friendly fun for the holidays – Minions style!
Catch Kevin, Stuart and Bob at the meet and greet for a photo opportunity on Sunday, 24 November at 2 pm, 4 pm and 6 pm. Meet and greet passes will be given out 30 minutes before each session to the first 50 families.
The first 200 shoppers will receive a Despicable Me Minions balloon when they upload a selfie at the event onto Instagram, hashtag #MinionsxFrasers, and tag @fraserspropertysingapore page. Only 1 design per balloon will be released each day. Collect all three!
In addition to the Minions Christmas Party, there are plenty of other exciting activities taking place at Bedok Point throughout November and December school holidays.
Learning Centre Roadshow
15 to 17 Nov, Fri to Sun, 12 pm to 8 pm, Level 1 Atrium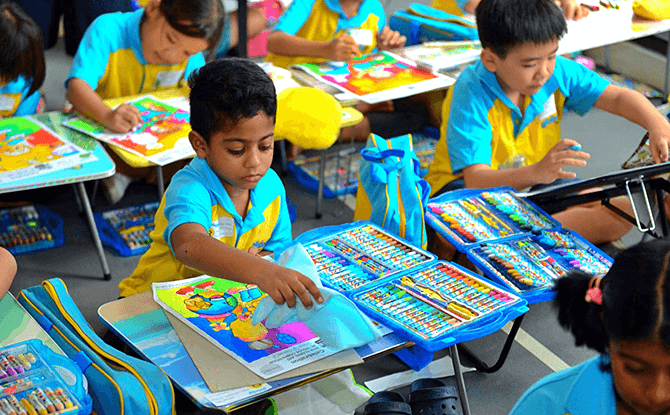 The Learning Centre Roadshow is chugging into the Atrium on the first weekend of the school holidays. Following the success of last year's roadshow last year, don't miss out on the special offers, exclusive promotions and waiver of registration fees being offered by the enrichment centres at this year's roadshow.
Head to the booths to try out special activities just for kids. Those who visit all booths will receive three pieces of Fun Claw tokens to use!
Those who sign-up for enrichment packages worth at least $250 can take part in a game and win up to $75 worth of vouchers.
Participating tenants at the Learning Centre Roadshow include Aspire Hub, Global Art, I Can Read, ILDO Taekwondo Academy, PSLEMath & Whisk by AGB.
Chapter Zero's Pop-up Playground
7 to 8 Dec, Sat & Sun, 4 pm to 7 pm, Level 4 Garden Terrace
Apart from getting enriched, don't forget to join Chapter Zero's popular adventure playground which will be popping up at Bedok Point's Level 4 Garden Terrace for one weekend only.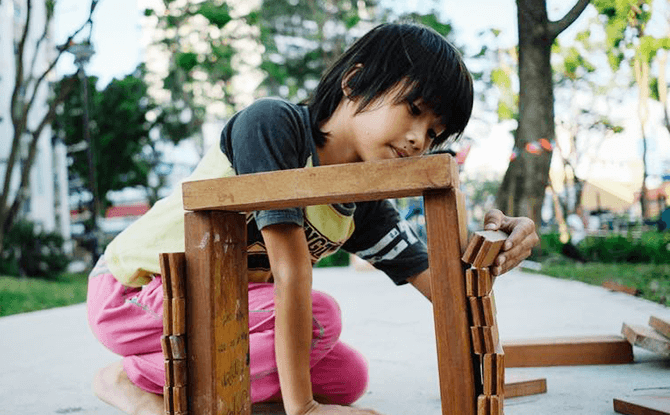 Chapter Zero is a social enterprise supporting parents in mindful and respectful parenting. It has been making a name for itself with its highly popular pop-up adventure playgrounds! Let your child indulge inchild-led play, where they get to be the directors in their own play with recycled, everyday household materials and you will be amazed at how it can spark off so much creativity and imagination. Enjoy free ice-cream on the house! Available on a first-come-first-served basis.
Christmas Workshops
30 Nov, 1, 7 & 8 Dec, Sat & Sun, 12 pm to 5 pm, Level 2
With a nominal spending of $10, you and your kids can participate in fun craft activities such as Jolly Card Making, handcrafting Felt Ornaments, decorating mini Christmas trees and making Christmas wreaths. The four different workshops will be held across two weekends, limited to 50 attendees per day. Sign up to learn a craft or two this festive season.
Santa Claus Meet & Greet
7, 8, 14, 15, 21 & 22 Dec, Sat & Sun, 7 pm to 8 pm, Level 2
What will Christmas be like without meeting Santa Claus? (No matter if you're naughty or nice) Santa will be making an appearance at Bedok Point every weekend in December (except 1 Dec) to shower presents on shoppers! Santa will be giving away free Each A Cup Bubble Tea, kCut haircuts, Starbucks drinks, GYMMBOXX entry passes, Saizeriya vouchers and more if you are a Bedok Point Facebook / Instagram follower!
Fairmarch Flea Market
5 to 8 Dec, Thu to Sun, 12 pm to 8 pm, Level 1 Atrium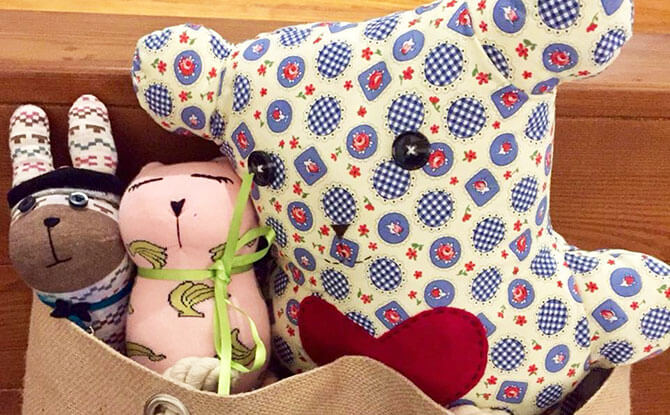 Thinking of gifting with meaning? Shop at Fairmarch Flea Market for presents that benefit impactful organisations. Back for a second year at Bedok Point, the market is a great opportunity to help fuel sustainable change in society. This year, Fairmarch Flea Market is collaborating with National Volunteer Philanthropy Centre for National Giving Week to celebrate the spirit of giving.
Snap & Win – Vouchers worth $100 to be won
And with the holiday season being the time for family and friends, stop by and take memorable pictures at Bedok Point Level 2 photo spot. Hashtag it "#BedokPointXmas19"and post your best pictures on Instagram. Bedok Point will select three shoppers and reward them with Harvey Norman vouchers worth $100.
Grab your loved ones to Bedok Point for a Christmas you won't soon forget!
With so many activities at Bedok Point this Christmas, head down to the East, pronto! Join in the festivities and stand to win highly attractive prizes. It is going to be a Very Merry Minions fun time for the entire family!
This feature is brought to you by Bedok Point.
More Stories on Christmas: