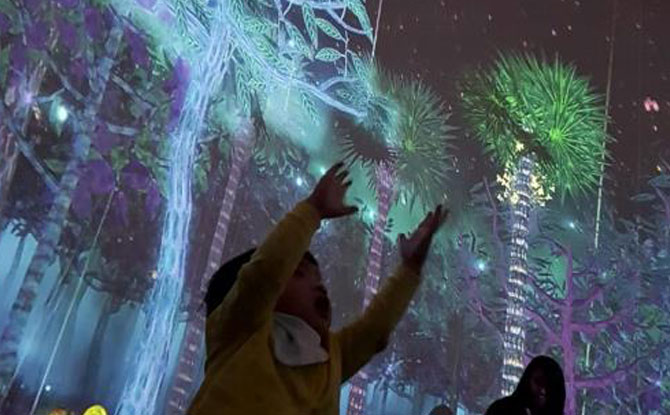 It takes a village to raise a child, and what a great privilege it is for a child to have in his or her life the likes of aunts, uncles, cousins, and of course, grandparents whom we celebrate every opportunity we get.
And we say "Yay!" to dedicating the month of November to honouring grandparents in Singapore. If you're looking for something to do this weekend with Grandma and Grandpa, how about making your way to the National Museum of Singapore for Grandparents' Day?
Grandparents' Day At National Museum Of Singapore
There's a great lineup of family-friendly activities for young and old; from creating your own clay art masterpieces, to film screenings, and storytelling sessions, you'll be wishing for more hours in a day!
If you love dancing, then you've got to get yourselves to Babes in the Forest with the Kueh Tutus. Have a toddler who'll touch everything and anything? Sign up for the sensory play date which will be taking place in the National Museum of Singapore's new Magic and Menace exhibition! To find out more or to register for this Saturday's programmes, go here.
---
-- Story continues below --
Read on for some highlights of what's in store for you this Saturday 24 November at the National Museum of Singapore.
Drop-in Craft Activity – Cube Puzzle
Did you know that in the mid-20th century, children from upper middle-class families commonly played with wooden cubes featuring a variety of faces, torsos or legs, which could be stacked to form different characters?
Create your very own cube puzzle toy with Grandma and Grandpa, before visiting the Growing Up gallery to view the original wooden cube puzzles, and other toys from days of yore!
Admission is free for all while stocks last. Suitable for children, aged 4 and up.
Time: 11am – 5pm (Last admission at 4.45pm)
Venue: Create Room, Level 3
Admission Fee: Free
Short Film Screenings by Honour Singapore
Get comfy in the Salon as the National Museum of Singapore screens 6 short films featuring Singapore's first female Olympians, a pioneer telecoms engineer, and other seemingly ordinary seniors with extraordinary stories.
Presented in collaboration with Honour Singapore, these short films – made by local directors such as Brenda Er, Jasmine Teh, and Ronald JJ Wong – were all created with love and dedication to promoting a culture of Honour and Honouring.
Time: 1pm – 5pm (Films will play on loop)
Venue: The Salon, Level 1
Admission Fees: Free 
Singapore Rhapsodies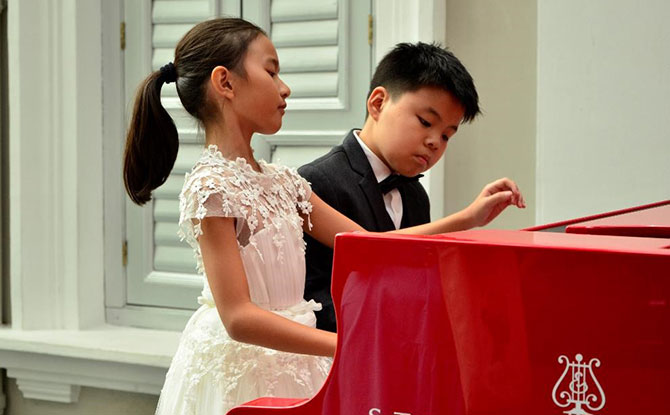 Singapore Rhapsodies returns to the National Museum of Singapore this Saturday!
Be enthralled as the Red Steinway Grand Concert piano comes alive in performances by aspiring musicians who will entertain you with a medley of popular Singapore songs, and original compositions for two beautiful hours.
Make a date with these young talents this weekend at The Platform on level 2 of the museum! Admission is free!
Time: 2.30pm – 5pm
Venue: The Platform, Level
Admission Fee: Free
Gran's Short Stories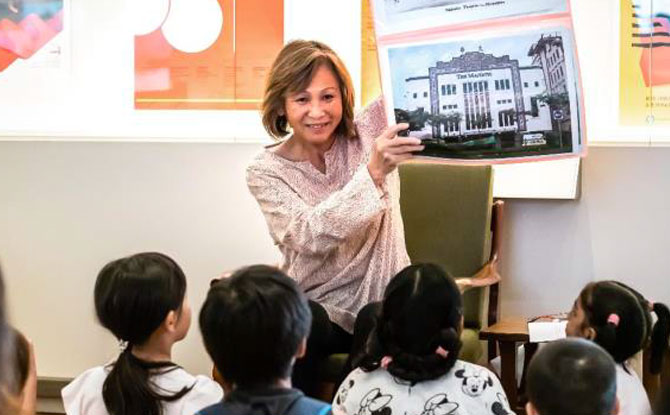 Gather around as great-grandmother, storyteller, and author Eliza Quek re-tells the myths and histories behind the animals represented in the prized William Farquhar Collection of Natural History Drawings. Learn about the owl, rook, snake, turtle and stingray during this interactive storytelling session about the amazing creatures that call the museum home!
Registration for Gran's Short Stories begins at 2.30pm outside the Goh Seng Choo Gallery on level 2 of the museum. Admission is free, and limited to 15 children, so fastest feet first! Suitable for children, aged 7 and up.
Time: 3pm – 4pm
Venue: Outside Goh Seng Choo Gallery, Level 2
Admission Fee: Free
Pop-Up Adventure Playground by Chapter Zero
Take advantage of the cool weather and get outdoors this Saturday!
Spend some time at Chapter Zero's Pop-Up Adventure Playground which features dry and wet play areas stocked with an array of JUNK, perfect for hours of open-ended play.
Think wooden pallets, tubes, fabric, and other household scrap materials suitable for all manner of child-directed play. Have loose ends from home you'd like to contribute to the play space? Be sure to bring them along! The Pop-Up Adventure Playground will be open regardless of inclement weather. Check https://www.facebook.com/events/328492051248203/ for updates.
Time: 4pm – 6pm
Venue: Under the Banyan Tree in front of the National Museum of Singapore
Admission Fees: Free
For more on what's on at this Saturday's Grandparents' Day in the National Museum of Singapore, go here.
Images: National Museum of Singapore