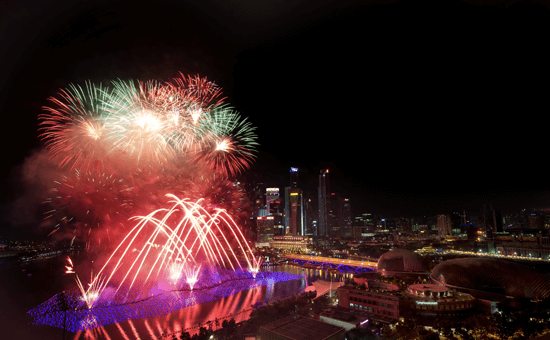 Esplanade may look like a durian, but this thorny fruit will be buzzing like a beehive when December comes around! There are plenty of programmes and activities for you and your little ones to enjoy. Have a hearty meal and shop at the Esplanade Mall and relax and unwind as you watch the free performances taking place at the Esplanade Concourse and the Esplanade Outdoor Theatre.
From now until the end of the year, there are plenty of festive promotions at the F&B and retail outlets in Esplanade Mall. Shoppers will also enjoy a $5 voucher with every $50 spent or a $15 voucher with every $100 spent at Esplanade Mall! More details at www.esplanade.com/mallpromotions.
There are three festivals to look forward to this December. Each festival features an array of fun, heartwarming and interactive activities for the entire family.
Voices – A Festival of Song
Voices – A Festival of Song (13 to 15 December) is a brand new festival that celebrates the joy of ensemble singing from diverse cultures. For the first time, audiences will be able to listen to different vocal traditions including choral, a cappella and folk singing at a single festival.
A cappella lovers will be able to catch four of Singapore's best a cappella groups, Juz-B, Key Element, MICappella and Vocaluptuous, jiving on stage at Colours – An Evening of A Cappella on 14 December.
Free programmes, Sing Out! and Voices Within, will also be taking place at the Esplanade Outdoor Theatre and Concourse over the festival period of 13 to 15 December. In Sing Out!, pop a cappella ensembles and show choirs will be belting out catchy tunes to entertain the crowds at the Outdoor Theatre on the 13 and 14 December. Audiences will be in invited to join in the fun on 15 December with a mass sing-along of popular radio hits. (13 to 15 December, 7.30 pm onwards)!
Indoors at the Concourse, top groups from the national a cappella championships, youth and school choirs, community choirs and young, talented classical singers will take to the stage during the evenings of the three-day Voices festival. (13 to 15 December, 6.15 pm onwards).
More details at www.voicesfestival.com.sg.
Celebrate December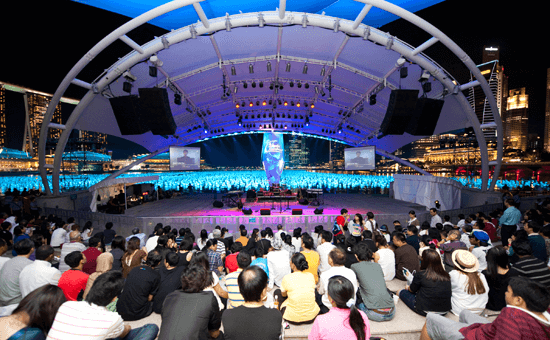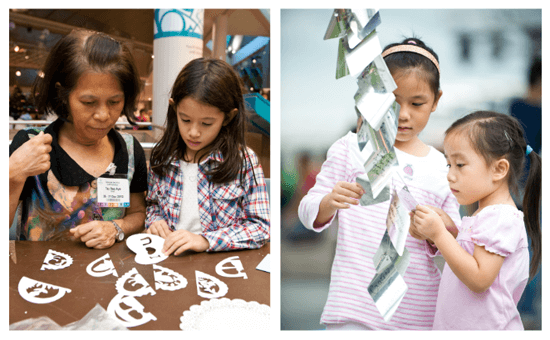 Celebrate December (20 to 31 December) will ring in the festive season with uplifting evergreen music, sand art performances and craft workshops for your little ones to take part in. Watch a heartwarming performance of "The Singing Chef and Friends", a humorous musical, and other performances at the Outdoor Theatre and at the Concourse. Give your child the chance to make a unique handmade greeting card for their friends and family and head down to the waterfront to make your family's New Year wishes on bell charms.
More details at www.esplanade.com/celebrate_december.
Marina Bay Singapore Countdown
Marina Bay Singapore Countdown (31 December) marks the end of 2013 and the beginning of a New Year. This exciting event will fill the night with music and song by Cat Ong, Sheila De Niro, Singapore Char Siew Baos and more, and the sky with spectacular fireworks at the stroke of midnight. Afloat in the waters of Marina Bay will be visual art spectacle of 20,000 wishing spheres.
Bring your family down to Esplanade from 29 November to 25 December, to pen their New Year wishes on the wishing spheres that can be found at various wishing stations around the centre.
More details at www.marinabaycountdown.sg.
Related Article: Year-end Shopping and Dining Promotions at Esplanade Mall.