In our tireless quest to seek out the playgrounds of Singapore, we come across many different themed playgrounds. While there are many ship and nautical-themed playgrounds, the castle playground at Simei Street 1 stands out as it is probably one of the few with a medieval theme that we have encountered.
The castle-themed playground has a set of twin towers, complete with battlements and yellow flags flying high. An arched bridge links the two towers, and it also creates an arched entrance for those who dare to venture into the castle.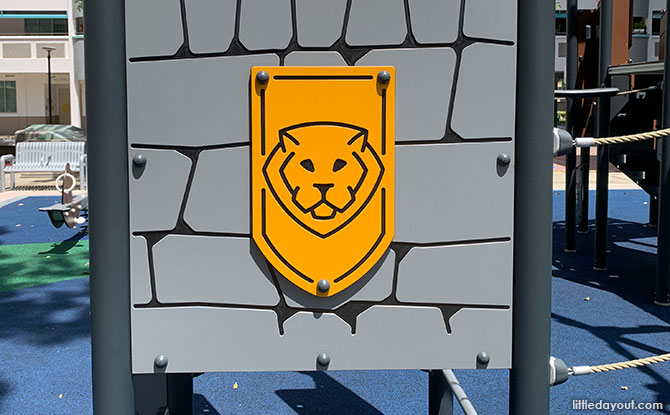 The heraldry of the castle is that of a noble lion. Perhaps, it is reflecting the lion of legend from Singapore's past.
In keeping with the castle theme, there is a fair amount of detail incorporated into the design of the playground. For example, there are arrow slits on the arched bridge.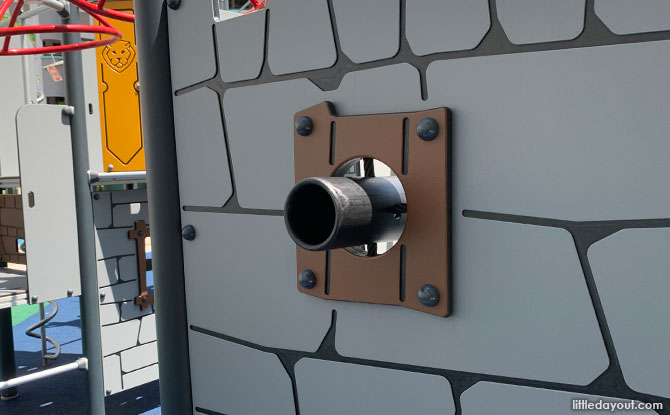 On a low tower-platform around the back of the playground, there is a bastion with a cannon on standby, ready to fire.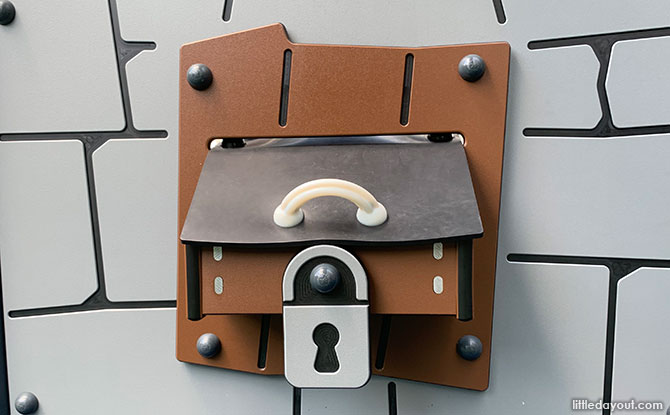 There is a treasure chest hidden at the base of the castle too – filled with loot that only the imagination can conjure up.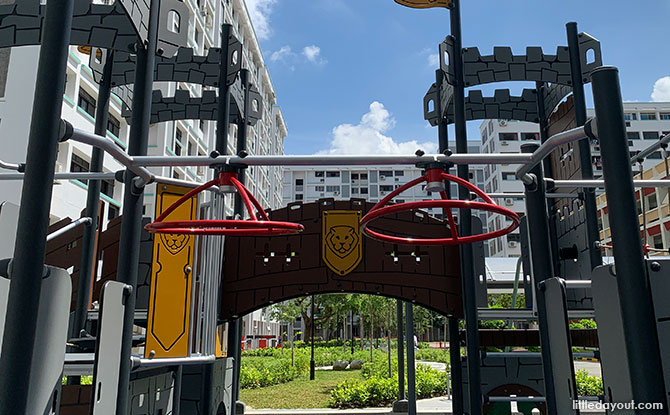 Amongst the play elements at the Simei castle playground are a corkscrew fireman's pole and a set of red climbing rings that offers a swashbuckling (opps wrong metaphor) heroic way for young squires to earn their spurs.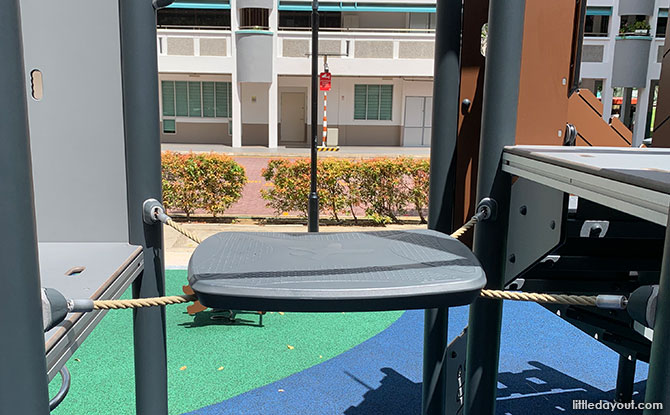 While the playground does not have a drawbridge laid over a moat, it does have a swaying step which kids can climb across and pretend there are alligators below.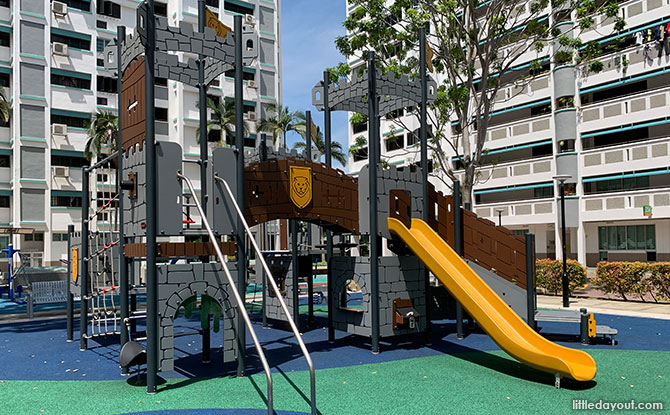 The front of the playground also has set of parallel bars for attackers to assault the castle while a yellow slide acts as a fast escape route.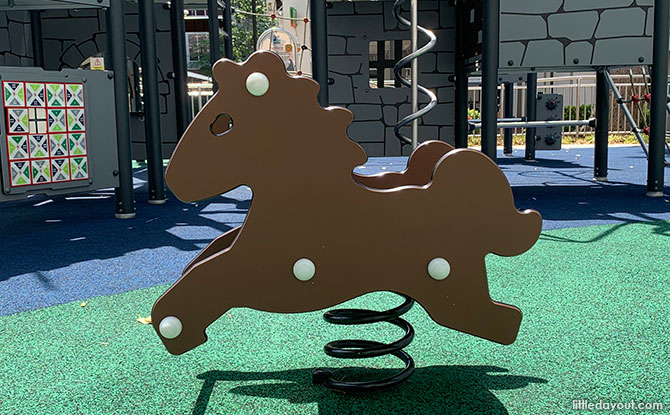 It is also nice that the playground's teeter-totter is a horse so that young knights can valiantly joust their way forwards and backwards into a tournament.
---
Where is the Simei Castle Playground at Street 1
The Simei castle playground at Street 1 is quite a simple playground but it is its design that sets it apart from other playgrounds. It can be found in front of Block 253, Simei Street 1.
There are also other playgrounds to explore around Simei and, with the neighbourhood being such a small one, they are all within fairly easy reach. Read more about the playgrounds of Simei here.