The Cartoon Network Cruise Ship, Cartoon Network Wave, will set sail from Singapore in late 2018. Weighing in at more than 50,000 tons and fitted with 800 Cartoon Network-themed cabins and suites and 11 passenger decks, the Cartoon Network cruise ship features plenty to satisfy fans of programmes such as The Powerpuff Girls, Teen Titans, Adventure Time and more.
For starters, the ship's exterior will sport the livery of Jake the Dog from Adventure Time. This appears to be a nod to Jake's shape-shifting abilities and guests on board can certainly expect an adventure on the seas. In fact, "ship-form Jake" will hold an entire Tooniverse with an immersive, family-oriented experience for Cartoon Network fans of all ages.
You can be sure that there will plenty to do on board the Cartoon Network Wave cruise liner. Here are some Cartoon Network Cruise Ship features that guests can look forward to.
Cartoon Network Cruise Ship Features
---
Triplex Suites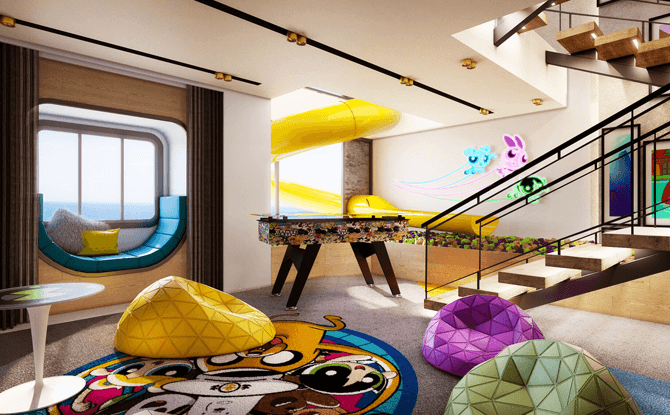 The Cartoon Network cruise ship will have four room types available. The most exclusive of these are the Triplex Suites – there are only two of these available on the entire ship.
---
-- Story continues below --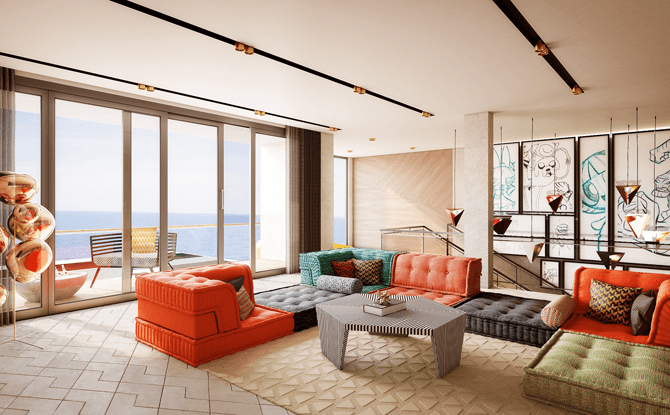 The Triplex Suite consists of two bedrooms, a private Jacuzzi, family lounge and a Cartoon Network-themed play corner for kids. The play corner can also serve as a third sleeping area if necessary. It even comes with its own slide within the suite.
---
Night Glow Parties
Expect to party onboard at thematic Night Glow Parties. These will range from retro nights to circus shows with various Cartoon Network characters.
---
Rope Adventure Park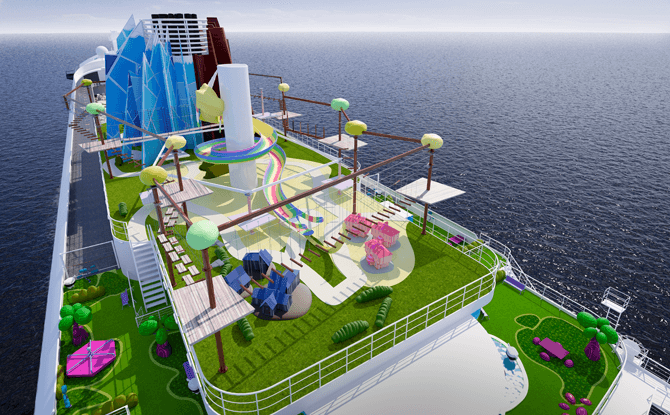 Join Jake and Finn in an Adventure Time-themed rope adventure course on the ship as it sails out at sea.
---
Young Tooniverse
Kids from four to 12 years old can explore, play and participate in various activities at both indoor and outdoor spaces around Cartoon Network Wave. These include Toonix Pools for different ages around the ship.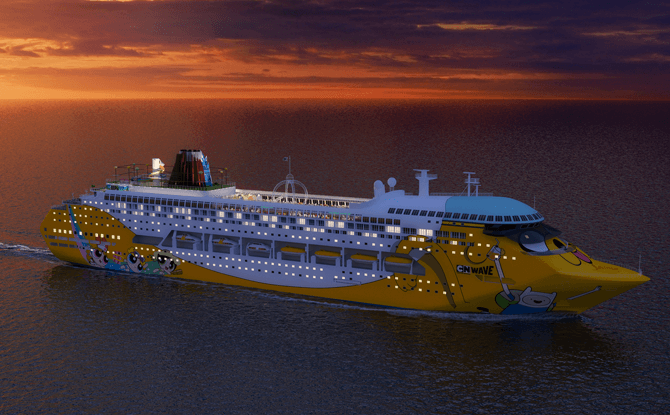 More details about the Cartoon Network cruise ship, its features and sailing itinerary will be made available at the Cartoon Network Wave website, www.cartoonnetworkwave.com. In the meantime, we will have to be satisfied with this video.