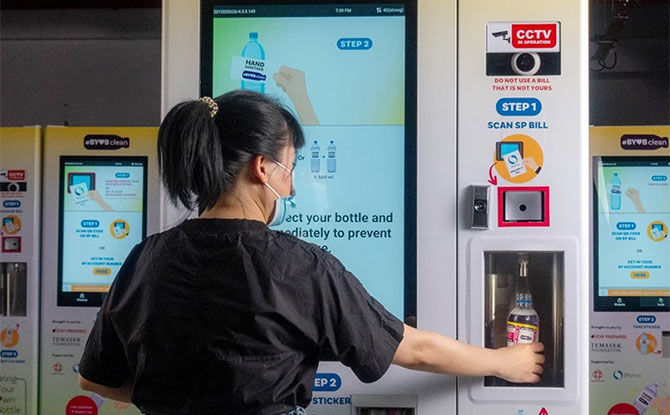 From 12 to 25 April 2021, each household in Singapore will be able to collect up to 500 ml of zero alcohol hand sanitiser from vending machines around Singapore as part of Temasek Foundation's second #BYOBclean initiative.
---
#BYOBclean: Collecting the Free Hand Sanitiser from 12 to 25 April 2021
To collect the complementary #BYOBclean zero alcohol hand sanitiser, residents can take a clean, reusable bottle, up to two each, to a collection point.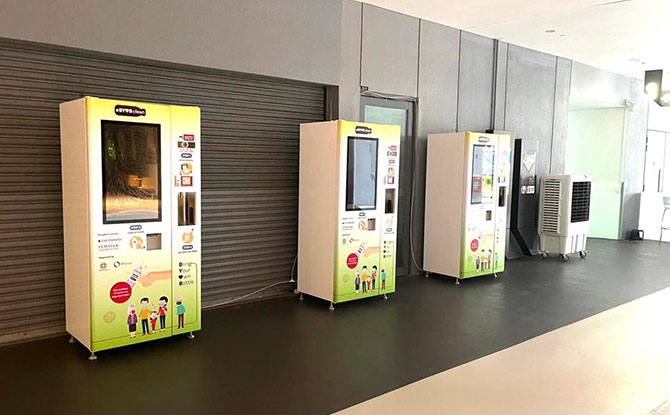 The hand sanitiser vending machines will be found at all 108 community centres and clubs around Singapore, as well as at the Temasek Shophouse at Dhoby Ghaut.
There is website available where you can find your closest hand sanitiser vending machine.
In addition to taking their own bottles to the vending machines, residents will need to bring along their March/April Singapore Power utility bill, which as unique QR code, or key in their Singapore Power household account number on the vending machine screen.
Tae note that the maximum height of each bottle should be 23 cm and have a maximum width of 11 cm. You can bring up to two bottles to collect the 500 ml of hand sanitiser.
---
Step-by-Step Instructions
Here is a set of step-by-step instructions:
Scan QR code on March/April SP bill, or key in SP household account number
Collect and paste labels for 1 or 2 bottles
Place bottle under dispensing nozzle
If using 2 bottles, remove first bottle when full, and place second bottle under the dispensing nozzle
Remember to cap bottles after they are filled to prevent spillage
You can also watch a video on the collection of the #BYOBclean hand sanitiser below.
---
Hand Sanitiser from Temasek Foundation
This new version of the hand sanitiser is manufactured by local supplier Klenco. It is coloured purple to make it look different from regular drinking water. This #BYOBclean hand sanitiser contains 0.2% benzalkonium chloride. It is the same active ingredient that was used in the first cycle of #BYOBclean, but at a slightly higher concentration.
According to Temasek Foundation, the hand sanitiser is alcohol-free, non-toxic, non-flammable, non-corrosive, biodegradable and does not cause dry hands.
Get more details on the BYOBclean initiative from 12 to 25 April 2021 here.