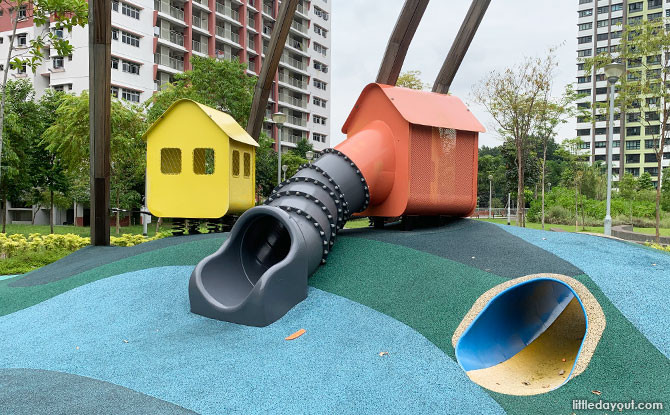 Flanked by housing apartment blocks, Buangkok Square Park is a green park with plenty of space for activities and gatherings. Its most striking feature is its village-themed playground which offers a fun spot for kids to enjoy playtime.
---
Buangkok Square Park Playground
Buangkok Square Park Playground is made up of two separate play areas, one for older children and one for younger ones.
It was built by Playpoint Singapore, the same company behind the Discovery Slides at Jewel's Canopy Park.
---
-- Story continues below --
Kampung Playground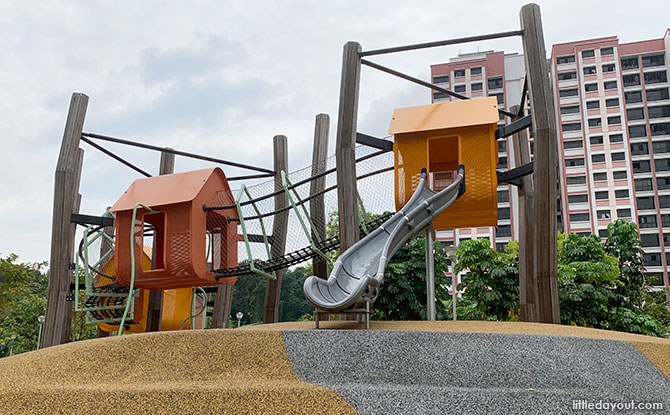 The main playground is themed to look like a village set on stilts. Alternatively, it can be thought of as a kelong-themed playground. It is located at the top of a terraced mound.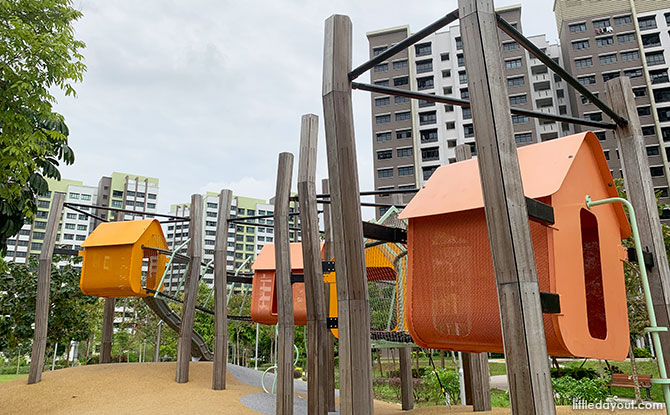 Four huts sit elevated off the ground, suspended in the air by wooden poles. These rust-coloured and orange-coloured huts are interconnected by netted bridges.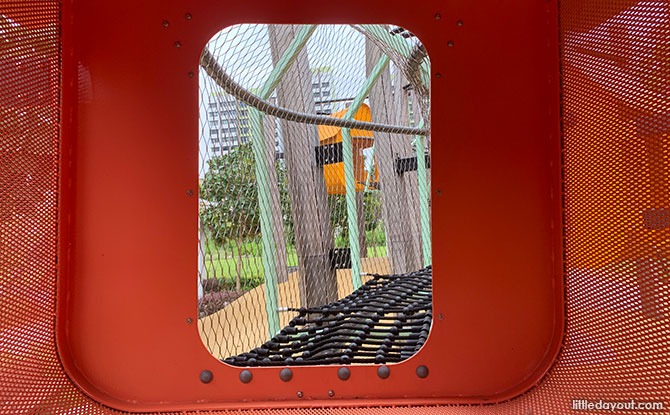 These walkways provide a means to move from one end of the village playground to the other. We wonder if this playground is a reference to the kampung at Lorong Buangkok.
Climbing elements serve as additional ways to enter and exit the different houses.
A grey slide at one end of the chain of huts acts as a reward for traversing through the Buangkok Square Park playground.
---
Village Playground for Younger Kids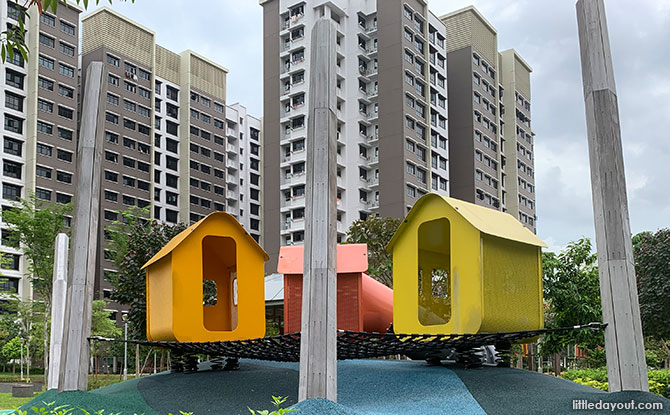 A short distance away from the main playground is another village-themed play area for younger children. This consists of a cluster of three huts built on top of a low mound.
These low huts are connected by a cargo net which kids can climb about on.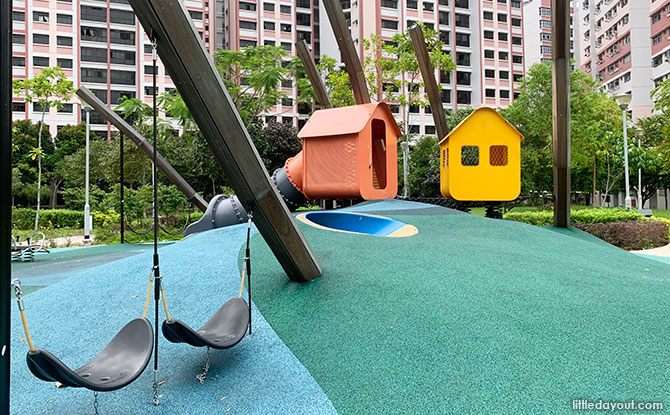 A slide is connected to one of the huts while another burrows through the mound. Low and wide swings encircle the village playground.
---
Around Buangkok Square Park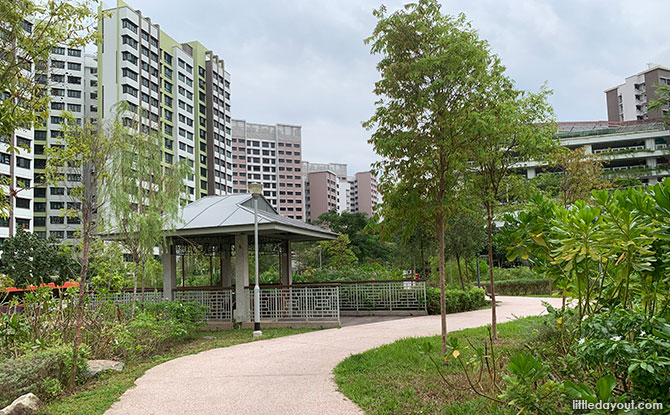 Beside the playground, Buangkok Square Park also has a large communal lawn and a lush rain garden.
There are also fitness stations and corners to sit down and enjoy the outdoors.
An interesting feature of Buangkok Square Park is the section marked as the "Historical Trail".
At this corner of the park, there are a handful of animal sculptures.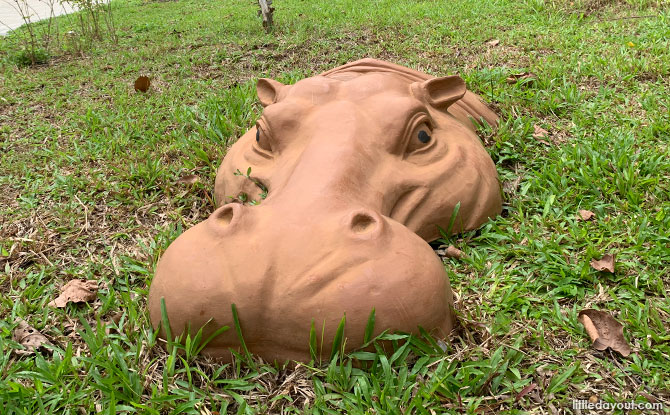 This includes a hippo sculpture, not as elaborate as the ones found in Woodlands, but unusual nonetheless.
We aren't quite sure why these animals belong in the Historical Trail but they are an interesting distraction in the park.
Buangkok Square Park is located between Buangkok Crescent and Buangkok Link.