It was a memorable day of fun and games at Brighton Montessori Great World City on Saturday, 3 October 2015, and all for a good cause too.
The "Gruffalo" made an appearance, kids had their fill of fun activities, and parents could even shop for children's books direct from local publishers.
The charity event, Donate a Book, Change a Life, was open to the public and held in support of Brighton Montessori's book donation drive. Brighton Montessori is aiming to collect 3,000 books in October to be shipped to children overseas.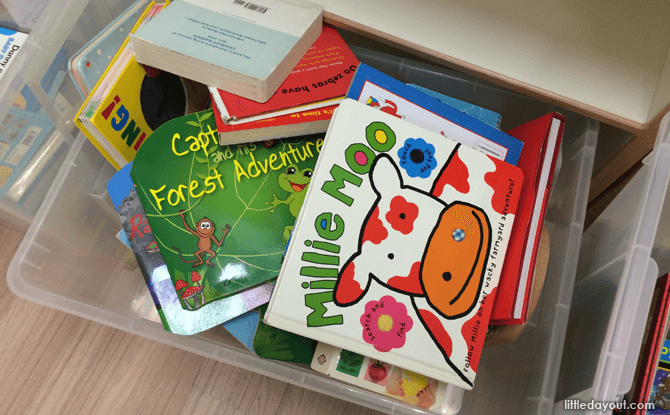 During the event, the preschool's Great World City premises was abuzz with activity as kids flocked from one activity station to another.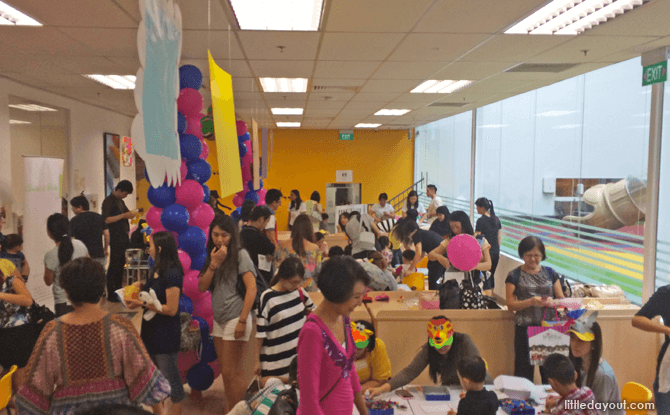 Kids got busy creating craftwork they could bring home including animal popsicles, scratch art and "cater-pegs".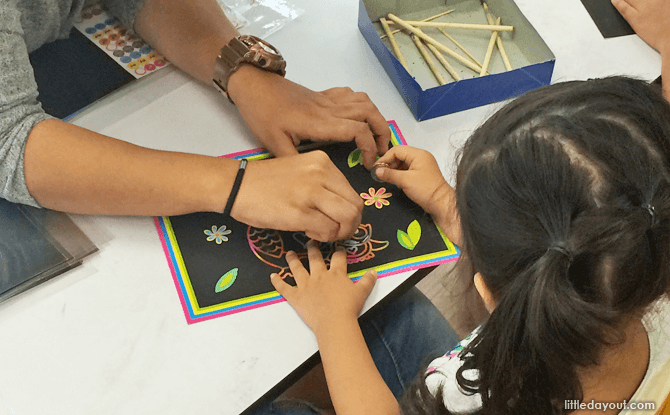 There was also a bowling alley and fishing pond for kids to have a go at.
No party would be complete without balloon sculpting, hand painting and snacks too.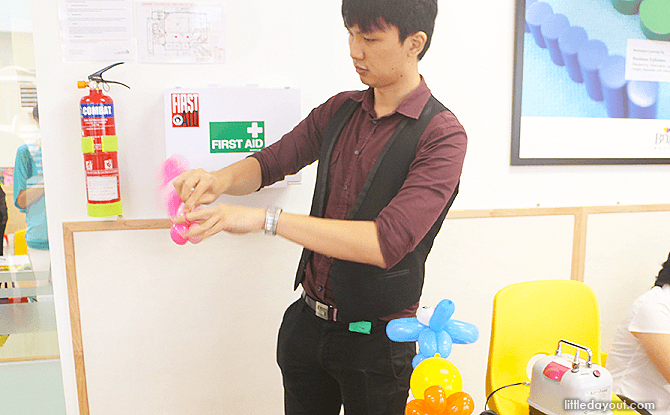 Helping to reinforce the literary theme of the event were spirited book dramatizations by Brighton Montessori's own teachers.
Decked out in colourful costumes, the teachers' animated antics got the amused audience of children and parents enraptured from the start of their performance to the end.
Also on hand were local book publishers Mini Monster and JLB Educational Technology Pte Ltd.
Donate a Book, Change a Life was organised as part of Brighton Montessori's 20th anniversary celebrations. They have partnered with local group, Help a Child, Donate a Book to distributed the collected books to less privileged children in countries around the region and as far as Sri Lanka, West Timor and Nepal.
For the entire month of October, the public can drop off their book donations at any Brighton Montessori preschool. The full list of Brighton Montessori preschool locations can be found below:
EAST
Brighton Montessori Fort Road
16 Fort Road
Singapore 439077
Brighton Montessori Frankel Avenue
125 Frankel Avenue
Singapore 458235
Brighton Montessori Mountbatten Road
764 Mountbatten Road
Singapore 437764
CENTRAL
Brighton Montessori River Valley
370 River Valley Road
Singapore 248279
Brighton Montessori Great World City
1 Kim Seng Promenade, #02-41A/42,
Great World City, Singapore 237994
WEST
Brighton Montessori Sunset Way
41 Sunset Way, #02-01/02 Clementi Arcade
Singapore 597071
NORTH
Brighton Montessori The Grassroots' Club
190 Ang Mo Kio Ave 8, #02-01 The Grassroots Club
Singapore 568046
For more information on how you can donate a book and change a life, visit their website here.