Did you know that September is "Read a New Book" month? With that in mind, we rounded up some parents and asked for their suggestions on building up a home library with books for under 5s. From classics to lesser known titles, this is a great list to arm yourself with the next time you're popping by a bookstore or the library to get a new read for the under-5 set!
Books for Under 5s
---
Hello, Baby by Mem Fox
Clever monkey babies, dusty lion babies and sleepy leopard babies… but which baby is the most treasured one of all?
Featuring a host of baby African animals, Hello, Baby is adorably illustrated in cut paper by the splendid Steve Jenkins and will definitely catch your child's attention. Rhyming questions signature to the style of acclaimed Australian author, Mem Fox, introduce each lovable character, creating an irresistible conversational reading experience from the get go.
Other noteworthy titles by Mem Fox that you need to get your hands on include, Where is the Green Sheep? and Ten Little Fingers and Ten Little Toes.
---
-- Story continues below --
---
Lost and Found by Oliver Jeffers
Lost and Found is the story of a boy who takes it upon himself to help a penguin he discovers on his doorstep find its way home. Thus begins a story of determination, journey and above all, friendship.
Oliver Jeffers' watercolour illustrations are expressive and dream-like in quality and are instrumental in bringing the story to life. Jeffers is also able to jump into a child's mind and thinks out each scenario with the depth and obsession of a child. It is this simple, yet clever style that engages children instantly as they quickly see themselves in 'the boy'.
---
Dear Zoo by Rod Campbell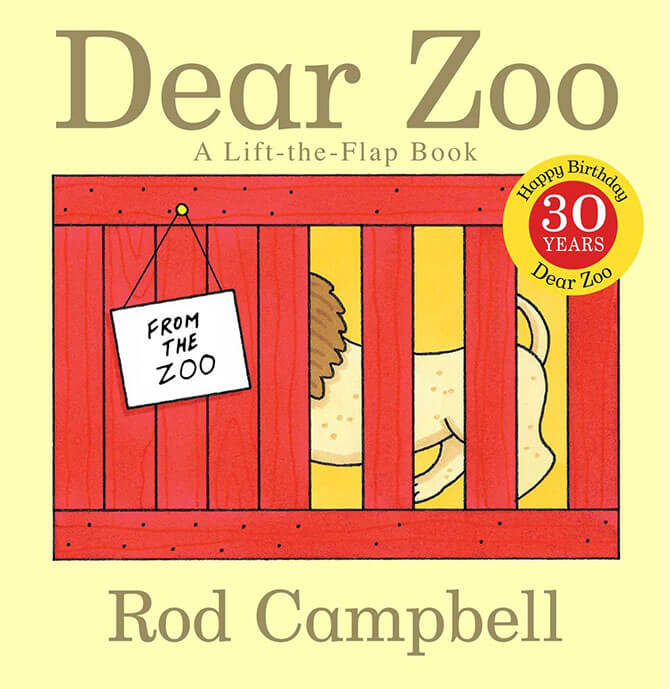 Children love a good "lift-the-flap" book and you simply cannot go past the classic Dear Zoo by Rod Campbell. It's simple, rhythmic, and humorous, with clean and uncluttered pages which makes it easy for your baby to focus on the story at hand.
Dear Zoo will grow with your child. Over the years, you will begin to have different conversations: from what characteristics different animals have, and the sounds they make; to what these animals like to eat, and even about choosing the right presents for people. It is little wonder why Dear Zoo has remained so popular all these years.
---
Oi Dog! by Kes Gray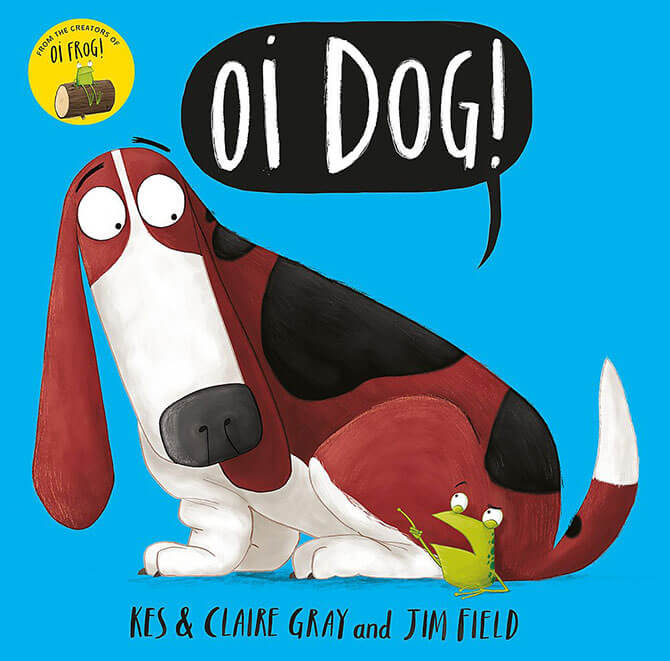 Oi Dog! is the widely anticipated sequel to Oi Frog! With an amphibian hero and an unassuming canine, Oi Dog! is hilariously crafted and stunningly illustrated – this, and its predecessor, are definitely books for under 5s that you want on your child's bookshelf.
Oi Dog! is also a brilliant resource for beginning to explore phonetics and rhyme in a fun, accessible way; preschoolers already familiar with simple songs and poems shouldn't find it too difficult to add to the list of rhyming pairs, as well as spot when you read any that clearly don't fit the pattern.
---
The Wonderful Things You Will Be by Emily Martin
This beautiful picture book has a sweet message delivered amidst lively artistic details, such as a mouse band that mimics the kids' rock band, a tin-can phone at a slumber party, and colourful hot air balloons floating over a dream landscape.
While The Wonderful Things You Will Be mainly expresses a parent's love and hopes for his children, young readers will enjoy the soothing rhyme and truly delightful art. At once nostalgic and modern, The Wonderful Things You Will Be is a keeper for the ages.
---
Toto's Apple by Mathieu Lavoie
Meet Toto, and an apple. The apple is up high in a tree but Toto is down low on the ground. How will Toto get to the apple? Toto's Apple is about one inventive, persistent, and very courageous worm that your children will absolutely love. The humour, though subtle, will have young readers roaring in laughter and following Toto's journey slowly but closely.
Lavoie's simple, gouache illustrations are fresh, modern, and eye-popping against lots of white spaces which put emphasis on the sparse text. As the story unfolds, your child will surely be calling out to Toto in light of the next snag! The perfect balance of predictability and surprise, Toto Apple's unexpected ending is a twist to say the least.
---
Dogs by Emily Gravett
Dogs is a celebration of all things canine – of every shape, size and disposition imaginable. Written and illustrated by award-winning English author, Emily Gravett, Dogs bears Gravett's signature wit that is second to none.
Gravett's soft pencil-lined illustrations throughout the book are simply divine, with each breed of dog captured expressively and accurately. The minimal rhyming text is simple, making for an easy and enjoyable read.
Your child will squeal with delight at every turn of the page – it's highly probable she'll be bugging you for a dog every other day after this. Dogs is wonderfully satisfying, with a twist in the tail.
If you enjoy Dogs, you may also like to look out for The Odd Egg and Tidy.
---
The Very Hungry Caterpillar by Eric Carle
Translated into hundreds of languages, The Very Hungry Caterpillar by Eric Carle was first published way back in 1969, and to date, this simple short story remains a much-loved classic the world over. Eric Carle takes the concept of metamorphosis and presents it in a way that young children can easily understand.
Full of bright, imaginative illustrations, and ingenious cut-out details, The Very Hungry Caterpillar will capture your child's attention and fully engage them in the reading process, while teaching them numbers, the days of the week, and of course, the development of a caterpillar into a beautiful butterfly.