Download Free Bhutan Flag Colouring Page
Download the free Bhutan Flag Colouring Page.
---
Description of Bhutan Country Flag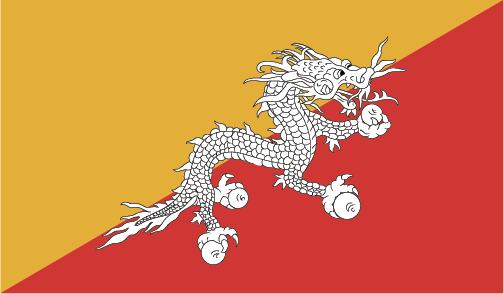 The Bhutanese flag is divided diagonally from the lower hoist-side corner; the upper triangle is yellow and the lower triangle is orange. Centred along the dividing line is a large black and white dragon facing away from the hoist side; the dragon represents Bhutanese culture and folklore.
Discover more downloadable Flag Colouring Pages.