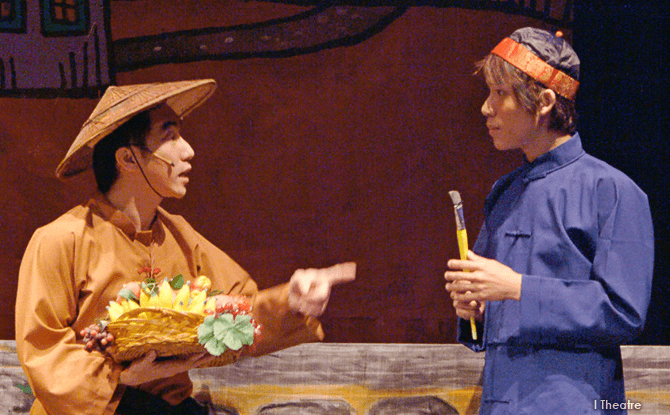 The Magic Paintbrush by I Theatre opens in Singapore 27 October 2016. Little Day Out met with I Theatre in the early stages of their rehearsals to find out what we can expect in this final production in I Theatre's 15th Anniversary season.
Many of us grew up listening to folktales from different oral traditions. These stories have endured the test of time and give us an insight into the cultural viewpoints and moral values of the society from which they emerged.
The Magic Paintbrush is one such legend that has a powerful lesson from Chinese folklore. It is a story about the importance of using gifts and talents for good and the perils of greed.
I Theatre's The Magic Paintbrush
Proving that ancient folktales have relevance even today, I Theatre is staging The Magic Paintbrush for the third time. It consists of an engaging mix of puppetry, music and a witty script.
---
-- Story continues below --
The I Theatre adaptation starts at an unlikely place – present-day Singapore.
The protagonist is Toni Lee, a boy who is pressured by his father to succeed academically. Toni's journey begins when he is magically transported back in time to Southern China where he is transformed into Ma Liang. He is faced with a big decision when he is given a gift – whether to use it to make himself powerful and wealthy or to help others.
The work was first staged by I Theatre in 2000. It sparked the theatre group's journey in children's theatre. Besides the significance of the production for the company, Seward says closing their 15th Anniversary season with this story was a deliberate decision because of the importance of its message.
"The situation this family faces is not uncommon in Singapore, with the focus on having children here to succeed academically in the hope of attaining stability and wealth."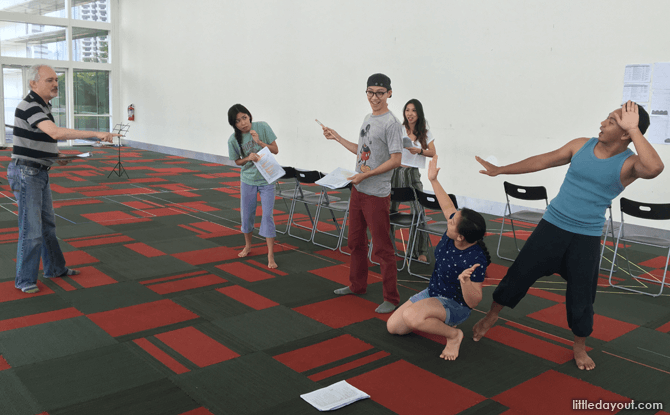 Instead, I Theatre's Artistic Director wishes to highlight the role of the arts in the holistic growth of children.
"The arts has so much value for children to grow as a whole human being," says Brian.
Discovering One's Creative Self
Someone who understands the impact the arts can make is actor Dwyane Tan.
Dwayne is no stranger to the production. He played the part of Ma Liang in the 2004 staging of The Magic Paintbrush. This time around, he does a switch-a-roo and takes on the role of the Magic Paintbrush instead.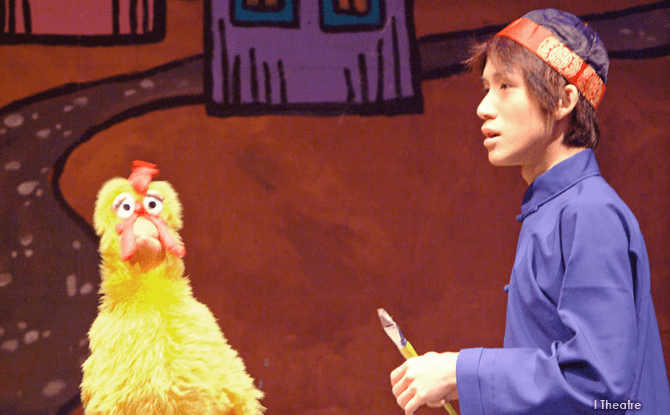 Having chosen acting as a career 18 years ago, Tan understands the pressure to take on a "conventional" path. As such, he feels that playing the role of Magic Paintbrush this time around has great meaning for him.
"It's wonderful to be part of a production which has a very relevant message – that creativity should be allowed and [can be] nurtured in anyone. This show is about being given the opportunity to discover one's creativity; the boy was allowed to find it and use it to positively change his environment."
With its mix of timeless values and musical numbers, we expect The Magic Paintbrush to provide a lively and fun time for young children along with themes that adults can appreciate. A fitting close to a special 15th Anniversary season for I Theatre indeed!
Tickets for The Magic Paintbrush are available through SISTIC. Book them now!
About the "Behind The Scenes" Series
This special feature is part of Little Day Out's Behind-The-Scenes Aspects of Theatre Production series to help young and old understand more about theatre productions. Read the previous Behind-The-Scenes features here.
More
In conjunction with I Theatre's The Magic Paintbrush, Little Day Out is pleased to present five fun-filled activity sheets. Download them here.
Register for a FREE puppet workshop with your purchase of The Magic Paintbrush ticket on 6 November 2016!