Standing at the corner of Bedok North Road and Bedok North Avenue 1 is a yellow-and-green structure. The Bedok North Vale playground offers a vertical play space for those who are seeking some fun.
---
Up & Down Play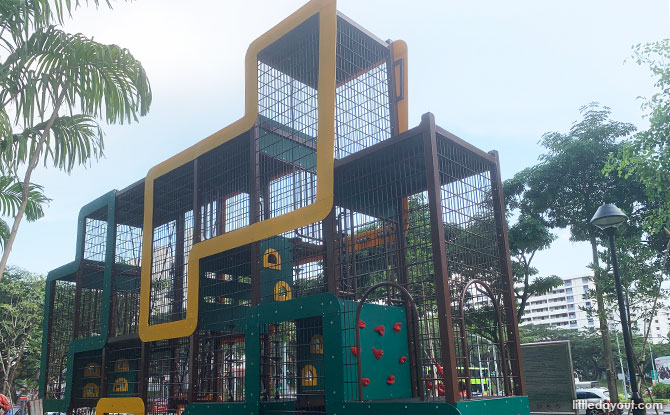 Unlike other vertical playgrounds in Singapore, the Bedok North Vale playground can be entered into via a set of lily pad steps on either end of the playground. A set of red climbing handholds and footholds also serve as a gripping surface for kids to ingress into the playspace.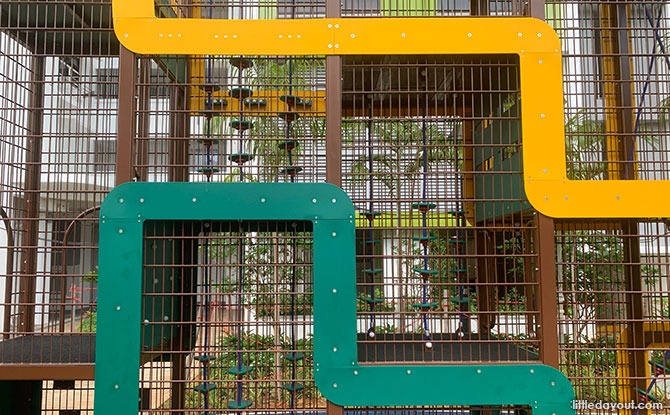 There are multiple tiers inside the Bedok North Vale playground. Kids can navigate up and down the interior of the playground and reach the top level, which is about the same level of the second floor of the nearby apartment block.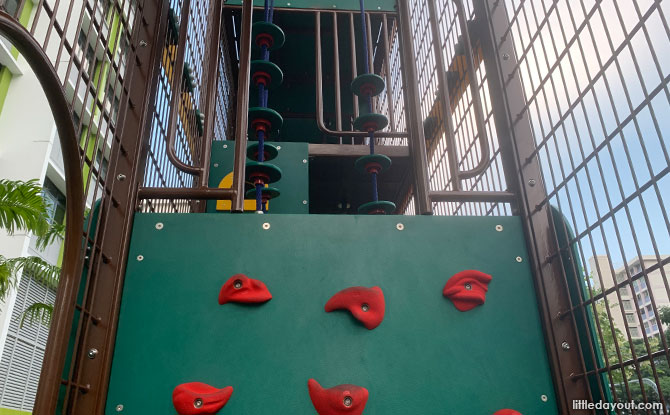 Inside, there are various climbing ropes and apparatus to get around the playground's caged interior.
---
A Ship on the Pavilion
One floor above, on the pavilion at Bedok North Vale, there is a second playground.
This Bedok North Value playground is designed as a ship for younger kids to play make-believe. The wooden ship playground can be entered into via a ladder near the bow of the structure.
A telescope is attached to the front of the ship playground. Kids can spy out through the telescope across the bow to "lands yonder".
At the rear of the ship playground, there is a little wheelhouse. Inside, kids can take control of the ship's wheel and pretend to be steering it through uncharted waters.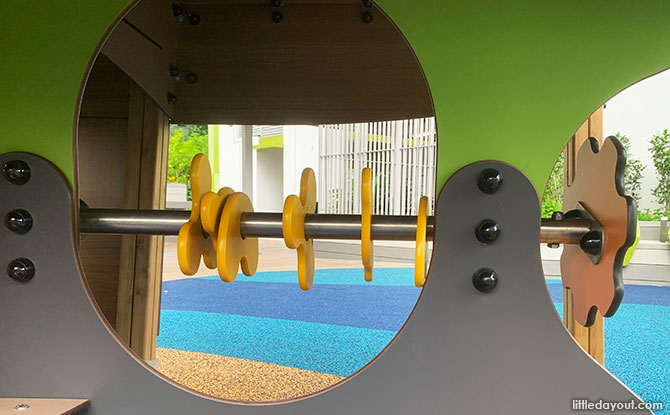 A green, yellow and grey chute at the stern of the boat provides a quick way out.
Under the boat, children can get up close and inspect a series of propellors which would be used to power the boat if it were in the water.
---
Play at the Bedok North Vale Playground
Together, these two Bedok North Vale playgrounds provide a little spot for some fun in the neighbourhood.
The playgrounds can be found at Block 547A, Bedok North Avenue 1.
Some swings and a toddler-sized slide can also be found nearby at the KB Bloom Leisure Park.