Over the last 50 years, breast cancer has been the most common cancer to afflict Singaporean women, as well as the biggest cause of cancer deaths among them.
The global picture is just as sobering – breast cancer is the world's most prevalent cancer, according to the World Health Organization. Recents stats from the health body indicates that 2.3 million women were diagnosed with the disease in 2020, with 685,000 deaths globally.
Although the survival rate in Singapore for breast cancer has improved over the years thanks to early detection and more effective treatments, much can still be done to advance research so that doctors and scientists can come up with better methods of diagnosis, treatment and prevention.
So with October being Breast Cancer Awareness Month, lend your support to the cause and contribute towards research funding by purchasing these beauty products when stocking up your stash. Not only are they proven winners, your dollars will be put to very good use in helping others.
---
Glowfully Skincare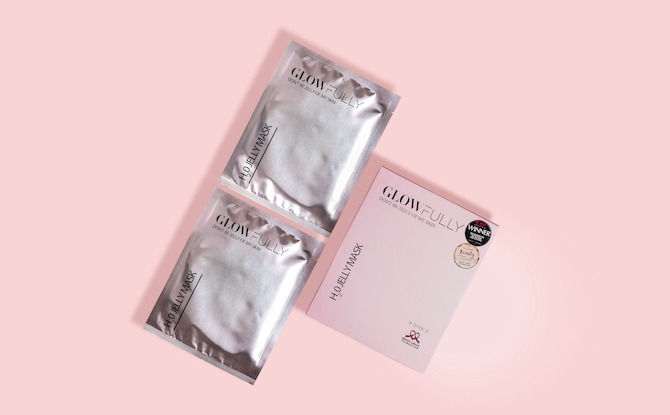 The founder of this local clean beauty brand, Charlene Sim, was inspired to create her own non-toxic skincare for her mother who was undergoing chemotherapy for stage four breast cancer. Now, to support the Breast Cancer Foundation's (BCF) campaign emphasising early detection, Glowfully is contributing a portion of proceeds from its H2O Jelly Mask to BCF; 10% of proceeds from the Ultimate Bundle and the Day & Night Hydration Duo will also go to the foundation. In addition, all patients who complete a mammogram at one of the three screening clinics the brand has partnered with will receive a Glowfully Care Pack while stocks last.
---
Breathe Essentials Co "With This Light" Candles, $129 each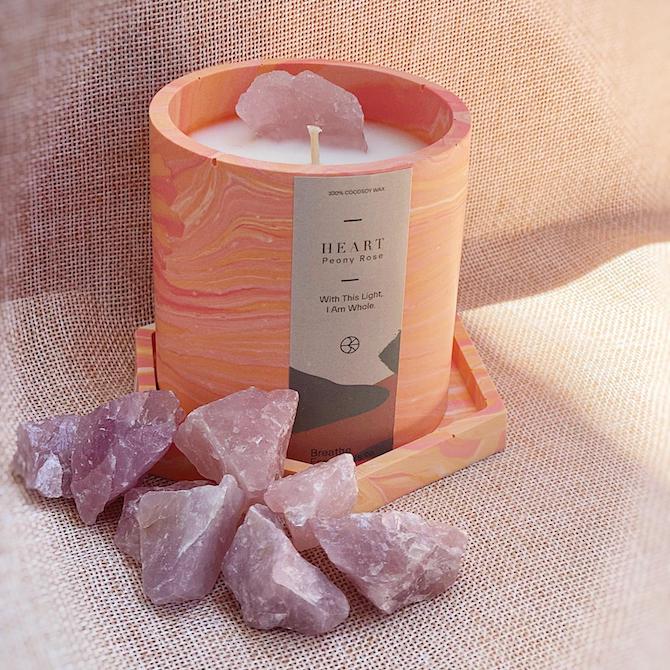 A breast cancer survivor, founder Charlene Koh derived a lot of mental and physical relief from essential oils when she was experiencing severe sleep difficulties due to the effects of chemotherapy. As a result, she created aromatherapy brand Breathe Essentials Co to share the benefits of pure, high-quality essential oils and bring comfort to others. The brand recently launched two scented candles, Heart and Clarity, to raise funds for BCF, with 20% of proceeds going to the foundation.
---
BSkin Pink Ribbon Limited Edition Set, $49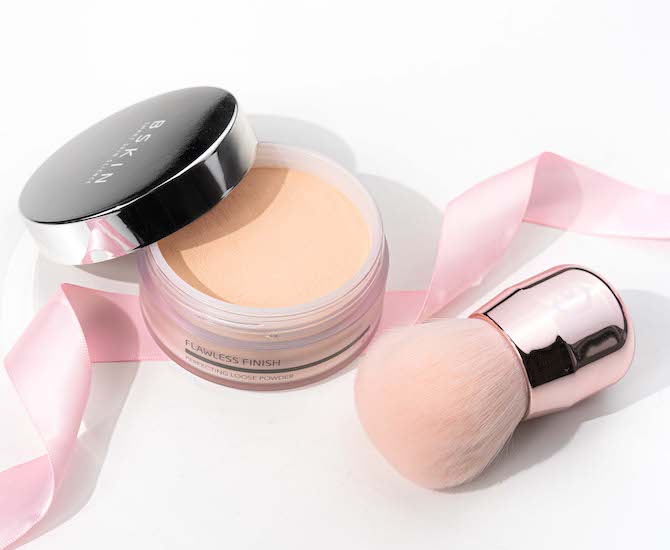 This homegrown skincare label premised on bee-derived active ingredients like royal jelly and honey joins the efforts to raise awareness about breast cancer with this special set. Comprising the BSkin Flawless Finish Perfecting Loose Powder which is enriched with bee actives, and a rose gold-coloured kabuki brush, 20% of proceeds from each set sold will go to the BCF.
---
Estee Lauder Advanced Night Repair, $175
A staunch proponent of the cause since 1992, this year the cosmetic giant has dressed up its most famous anti-ageing and skin-repairing serum in a limited edition pink camouflage sleeve. From October 2021 to June 2022 (or while supplies last), the brand will donate $30 to the Breast Cancer Research Foundation (BCRF) for every bottle of the serum purchased.
---
Jo Malone Peony & Blush Suede Cologne, $218
This sexy, luxurious scent of peonies in full bloom and juicy red apple now sports a pink ribbon and comes presented in a decorative gift box. From 1 October to 31 December 2021, $25 will be donated to BCRF for every limited edition 100ml bottle purchased in Singapore, up to a maximum of $15,000.
---
La Mer Crème de La Mer Moisturizing Cream, $155
This famous moisturiser was formulated by an aerospace physicist to heal the burns he suffered in a lab accident. But through it, you can also support the healing of breast cancer. With every 15ml jar of this ultra-rich moisturiser purchased in Singapore between 1 October and 31 December 2021, the brand will donate 50% of the retail price to the BCRF.
---
Clinique Dramatically Different Moisturizing Lotion+, $85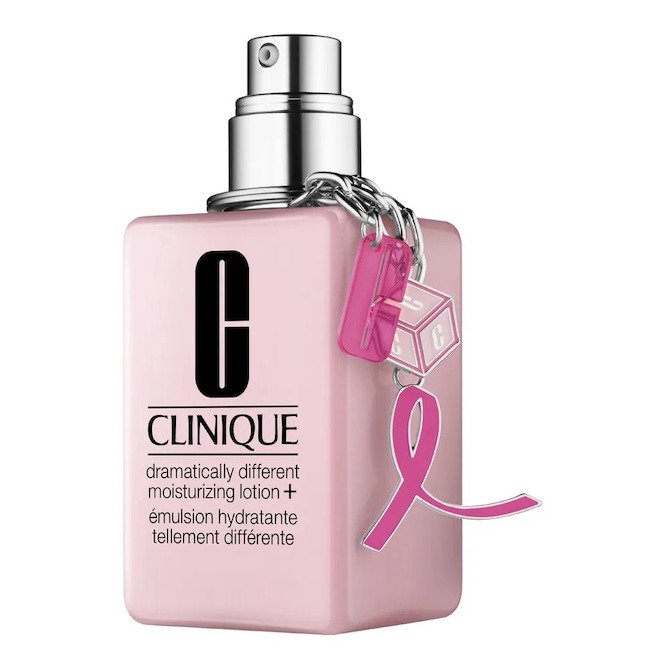 The brand has upsized its number one moisturiser. This special edition comes in a pink 200ml jumbo bottle, adorned with a keychain that featuring pink ribbon and Clinique charms. Every bottle purchased in Singapore will see $10 donated to BCRF, up to a maximum of $2,000.
---
Bobbi Brown Powerful Pinks Crushed Oil Infused Lip Gloss Duo, $53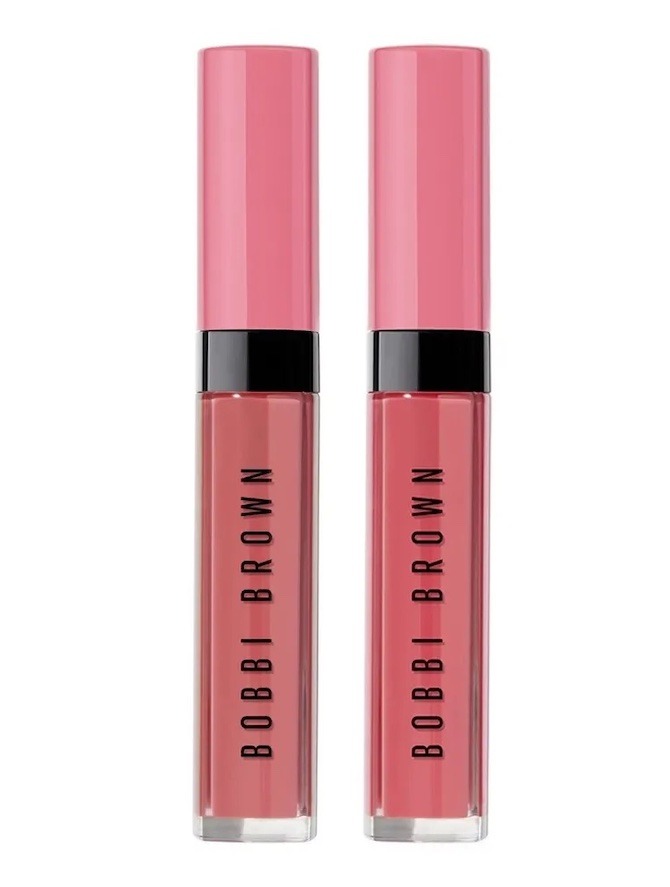 Seal a good deed with a pink-hued kiss when you purchase this gloss set. A portion of sales proceeds will go toward funding the BCRF.