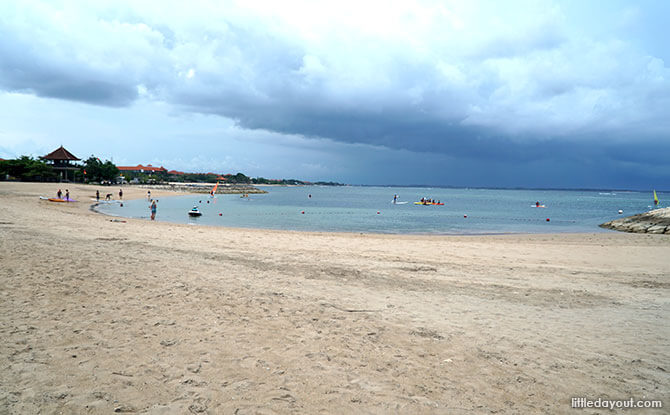 Craving for some sun and sand? Bali is a hugely popular travel destination from Singapore and a short flight away. Besides local cuisine, Balinese culture, padi fields, volcanoes, arts, Bali is a must-go destination for surfers, beach bums and lovers of sand and sea. Located east of Java, Bali is Indonesia's main tourist destination. So, while certain beaches in Bali are crowded with tourists and plastic waste, there are others off the beaten path that are a treat for those who seek them. Here's our list!
Seminyak Beach in Bali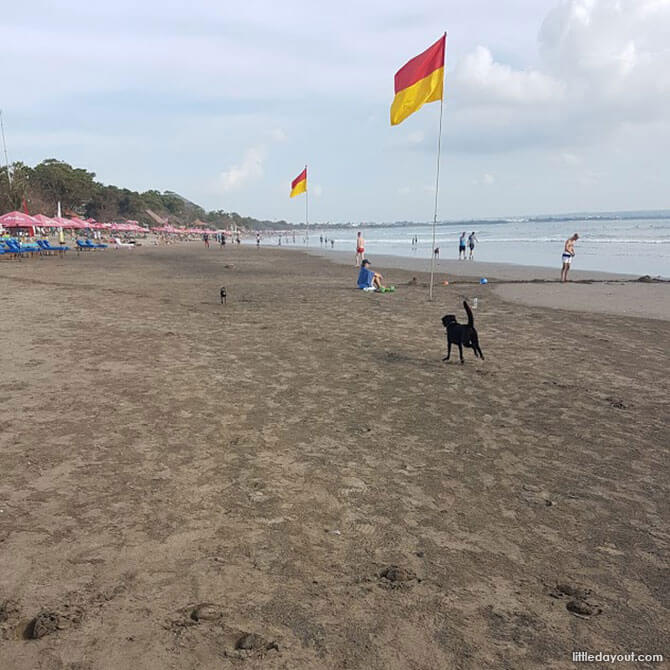 This is where many large-scale hotels are located. While not exactly pristine nor calm, this is where you will see tourists, locals, friendly stray dogs lingering. Seminyak Beach connects many hotels and resorts in this area, hence it is easy to find a favourite watering hole overlooking Bali Sea.
Kuta & Legian Beach in Bali
Just 15 minutes away from Bali's international airport is Kuta. It is the hangout of the surfers and a great start point for beginner surfers. While being very touristy means higher prices, Kuta is also home to Waterbom and Bali Sea Turtle Society. Legian Beach is near Kuta Beach for those seeking a quieter and cleaner alternative.
Nusa Dua Beach in Bali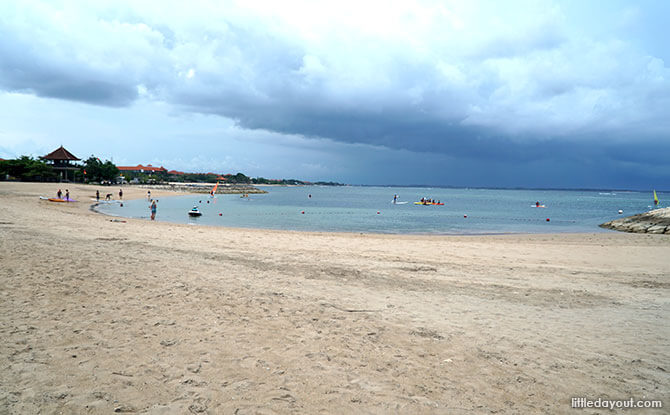 Another stretch of beach mainly serving the tourists staying in the large luxury resorts. Because of its occupation by big brand hotels, the beaches are well taken care of, less crowded with water sports options. We loved the serenity and sounds of waves crashing onto the breakwater.
Jimbaran Beach in Bali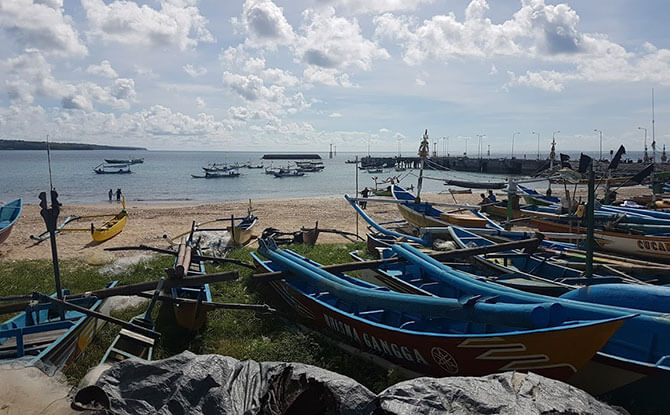 Jimbaran is also home to many big-name resorts and high-end villas. There is a main seafood market and hence famous for its grilled seafood restaurants. The beach is relatively clean and beach-goers can go bodysurfing.
More beaches in Uluwatu, Bali: Nyang Nyang Beach, Padang Padang Beach, Pandawa Beach
Just east of Uluwatu, you can find fine white sand on Nyang Nyang Beach in Bali. Well worth the effort to trod off the beaten path – look out for the dirt track, walk to the end of the cliff and walk down 500 steps and viola, your own piece of paradise.
Padang Padang Beach is made famous by the film – Eat, Pray, Love. Since then, many have sought its golden sand, clear aqua water and less commericialised vibes. You can rent a longboard for some surfing at Padang Padang.
Once known as a secret beach as it was nestled behind white stone cliffs, Pandawa Beach is a 1.5 hour drive from Canggu. White, clean and definitely not something that screams "tourist trap". Pandawa definitely delivers as a beach to sunbathe and just enjoy the sand and waves.
Black Sand Beaches – Lovina, Rambut Siwi
Tourists flock to Lovina for its dolphin tours. Most miss out on its black volcanic sand beaches and calm seas. This means more time for swimming and enjoying the sea in a less-crowded area. It takes about 3 hours to get there from Kuta and is definitely for the curious intent on exploring a black beach.
Rambut Siwi Beach is located near one of Bali's seven sea temples, Rambut Siwi temple. The stretch of black sand seems endless. The name means "worship of the hair" which tells of an interesting legend of how Nirartha donated hair to the villagers, which was kept in a box buried in a shrine. You can view this shrine through the gate.
Pemuteran Beach in Bali
Popular with scuba-divers, this beach usually draws tourists interested under the ocean. But the white sand beach is worth a visit. Pemuteran is on the north-west coast of Bali, and a four-hour drive from the airport. It is definitely away from hordes of tourists if you are seeking a quieter area in an idyllic seaside town.