Bali was one of the destinations we visited as a couple without kids in tow. However, visiting Bali with kids also makes for a fun-filled family holiday as there is a huge variety of activities to do – not just beach-bumming, farm-visiting, cycling by rice terraces, water themed parks, temples, dolphin-watching and more!
Like many of its Indonesian counterparts, Bali's terrain is highly varied which promises different scenery and views when you venture away from the usual touristy haunts. From wildlife to local village life, it is an eye-opener to the city-dwellers who want to experience a slower pace of life. Bali boasts coffee, chocolate production facilities as well as plantations that families keen to learn more about growing crops. We break down a list of activities for all families keen to head to Bali.
---
Sights in Ubud, Bali
Sacred Ubud Monkey Forest Sanctuary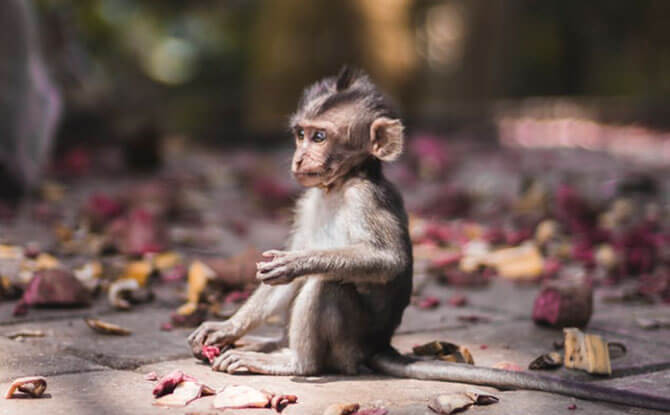 As the name suggests, Sacred Ubud Monkey Forest Sanctuary is a religious complex for the Balinese people. You will see a tranquil complex with Hindu temples, rivers, waterfalls, forests to explore. Do expect many monkeys which are free to roam. The monkeys can turn aggressive, so follow guidelines such as no plastic bags in hand, no staring at the monkeys, no baring of teeth. More information can be foundhere.
Ubud Market in Central Ubud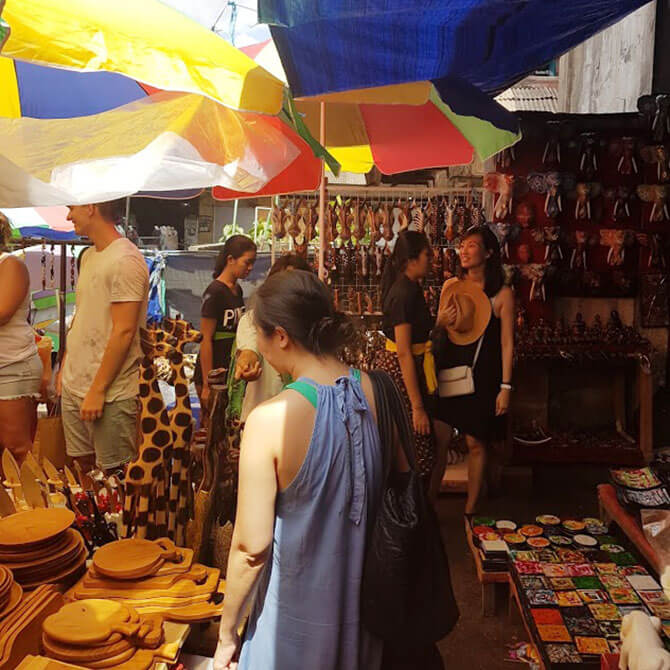 We love local markets where you can see local produce and handcrafted souvenirs displayed. Ubud's market located in central Ubud is where you can find almost everything, tie-dyed clothes, sunhats, baskets, crochet plant pot holders, spices, fruits. Be prepared to feast your eyes on the hustle and bustle of the market, keep your children close as well as it can get crowded. And be ready to bargain hard.
---
-- Story continues below --
Rice Terraces in Bali & Campuhan Ridge Walk
Taking in the greenery of the padi fields always brings an air of serenity. While driving to the padi fields and rice terraces, you might see the Balinese children flying their kites. It is such a contrast to our usual urban landscape that families would appreciate. This is also a way of teaching the children about how rice is planted, irrigated and harvested. There are many rice terraces to see including the usual tourist haunt at Tegalalang or the more tranquil rice fields at Jatiluwih which is actually a UNESCO heritage site. You can choose to explore the trails at Jatiluwih as well.
Otherwise, head to Campuhan Ridge Walk – a scenic paved walk along the Campuhan Ridge. This nature walk is easy and doable with children with views of the forests and rice fields.
Cycling Tours in Ubud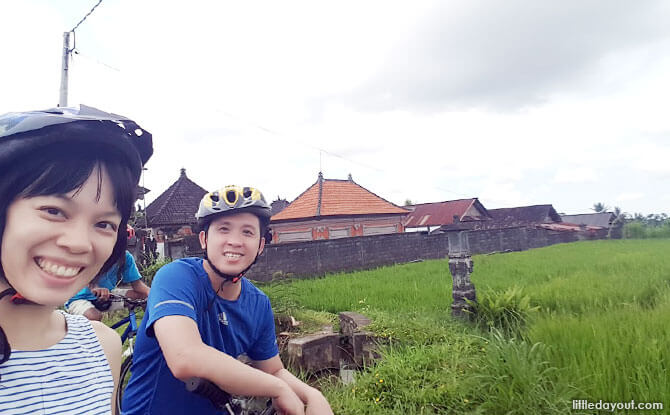 For families who love to cycle, we highly recommend joining a cycling tour in Ubud that will bring you past the local villages, padi fields and enjoy a different side from Bali. We joined Jegeg Bali Cycling tour for an adventure and learnt so much about Balinese culture and traditions. For instance, did you know that Balinese families named their children according to birth order? The cycling tour then ended with my favourite bit – a typical Balinese feast at the home of a Balinese family. 
---
Sights in Kuta, Bali
Water Bom
It can be scorching hot in Bali and the best way to cool off is at a water park. One of Asia's top-rated Water Bom is situated in Kuta. The popular destination has 17 slides! For adrenaline seekers, they would love the boomerang for a 20m drop followed by free-falling. Children will love the lazy river and water playground. More details here.
---
Animal Encounters in Bali with Kids
Bali Safari Marine Park
Keen to visit a safari in a special bus with wildlife roaming freely around you? Want to feed tigers from a special cage tram? We don't mean you as the food, of course. Kids would love the Bali Safari Marine Park for the chance to feed, pet, ride the animals and the close encounters would be once-in-a-lifetime. You can also choose to cool off at the water park which is in the same compound after experiencing Bali's heat and humidity. In addition, you can choose to stay at the Safari Lodge which overlooks the safari park. For rates and details, click here.
Turtle Centre for Conservation and Education, Serangan Island
Bali has many "sanctuaries" for turtles, but many of them are dark, poorly conceived tourist traps. Marine enthusiasts should head to Serangan island where its Turtle Centre for Conservation and Education is located. Serangan is connected to Bali by a bridge and aside from its unspoilt beauty, it has a legitimate well-kept turtle hatchery. Entry is by donation and visitors are not allowed to touch the turtles but can pay to release a baby turtle. The Centre also teaches local schoolchildren on turtle conservation as well as using coconut shells (instead of turtle shells) to make turtle ornaments and souvenirs.
While you are on Serangan Island, check out the coral farm as well. This is a rare sight of coral farming and a hidden spot which your children would enjoy.
Dolphin watching at Lovina
Thinking of viewing dolphins in Bali with kids? For families who can take long car journeys, they can consider heading up north four hours to Lovina to watch dolphins. Apart from dolphin watching, Lovina has black sand beaches and a less touristy vibe compared to the usual tourist haunts in Bali. Stay overnight and head to sea early the next morning to catch the schools of dolphins leaping out of the water to sounds of cheers from the watchers.
---
For Art & Culture Immersion in Bali
Batik painting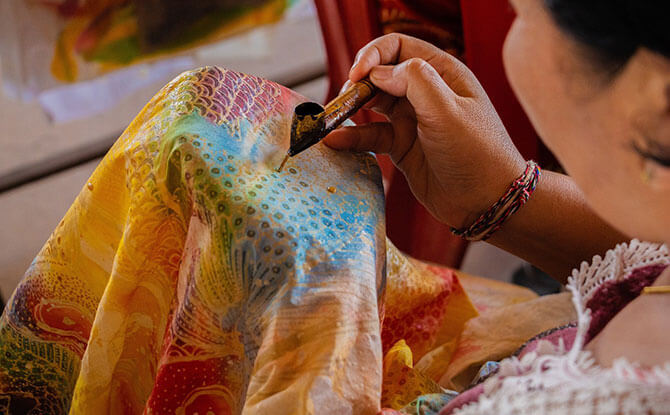 Families preferring to learn more about Balinese art and keen to have a hands-on experience can try their hand at Batik painting when in Bali with kids. Batik is the traditional Indonesian technique of dyeing cloth. You can choose to create your own Batik pieces in the form of clothes, table runners, canvas and bring the creations home. Most workshops include meals as well as options of other crafts such as wood-carving, mask-making, lontar-weaving.
Gamelan Performance
Every village would have a town hall which has a display of the Gamelan instruments. You can hear the traditional percussive music by performing groups in many places in Bali. The Gamelan music is performed alongside traditional dances. You can even learn and experience playing the instruments yourself.
---
Visiting Farms in Bali
Big Tree Chocolate Farm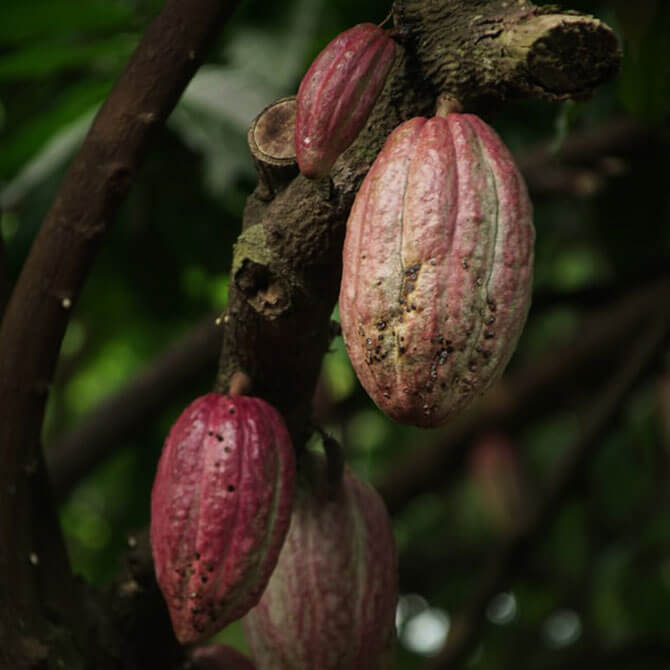 Chocoholics – this one is for you. Witness the making of chocolate bars and watch how cocoa beans get transformed into chocolate bars. What makes it even more interesting is the whole structure of the factory made of bamboo! Make a reservation here to save on entrance fees.
Sari Segara Silkworm Farm
The marvel of nature is seen through the many silkworms spinning cocoons so fine that we have used them to make fine garments. Watch the humble worms at work as they first feast on mulberry leaves, then spin their cocoons. You can even join in the experience by weaving and drawing a batik pattern. For enquiries, send an email here.
---
For Further Adventures in Bali with Kids
Uluwatu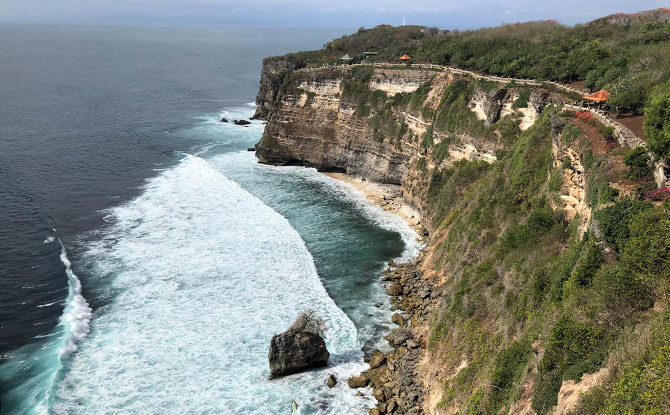 The stunning landscape of Uluwatu takes your breath away with its dramatic limestone cliff, roaring waves and gorgeous beaches. Just don't look down. The Uluwatu temple complex is  one of the few seaside temples in Bali and less popular than Tanah Lot in Canggu. There is the Kecak Dance performance at Sunset to catch as well as the Kecak Fire Dance telling stories through a dance, accompanied by human voices as instruments.
Lombok
The island of Lombok is just a ferry ride away from Bali and is beginning to get noticed for its less commercialised and cleaner spots. While most head to Lombok to scale Mount Rinjani, it also offers plenty of snorkelling and diving opportunities, nature treks and the gateway to the gorgeous Gili islands – just a short trip away from Bali with kids.