Baker & Cook at Dempsey opened in July 2019 and is already attracting the crowds on weekends. The artisan bakery brand by New Zealander Dean Brettschneider already has multiple outlets around Singapore and this outlet is its newest and largest to date.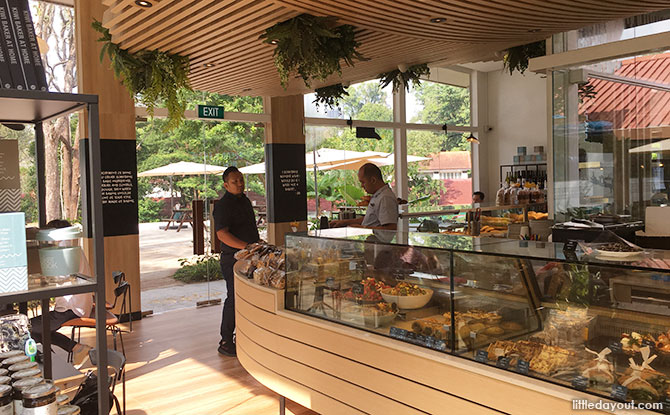 Inside, Baker & Cook at Dempsey has a warm and inviting interior. Its earthy hues perfectly complement the views that stream in through the floor-to-ceiling glass walls which bring the outdoors in, making the space feel bright and airy.
---
Freshly Baked
Baker & Cook is known for its freshly baked breads and tempting pastries like baguettes, batons, croissants and Danishes. Choose from the selection on display at the counter.
Baker & Cook at Dempsey also has savoury options like sandwiches available.
It has a rather limited indoor, air-conditioned dining space but there are outdoor seats and tables as well.
---
Children's Playground, Baker & Cook at Dempsey
Families with young children will find themselves gravitating to the outdoor children's playground at Baker & Cook at Dempsey.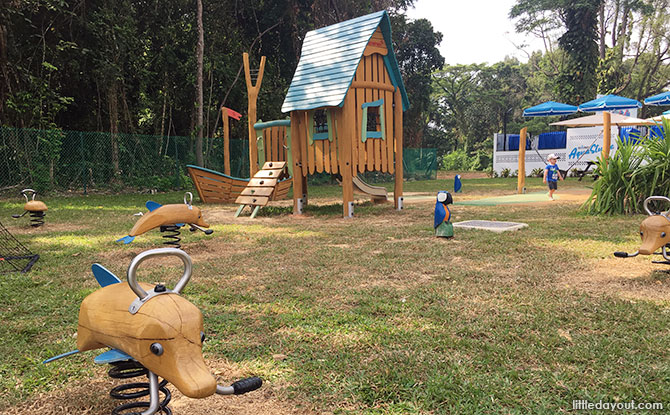 Dominating the children's playground at Baker & Cook at Dempsey is a wooden house with a blue roof. Raised up on stilts, it provides a spot for young children to engage in some play-pretend.
On one side, there is a wooden ladder that kids can use to climb up to the play house while, on the opposite side, a short metal slide provides the means for a quick escape.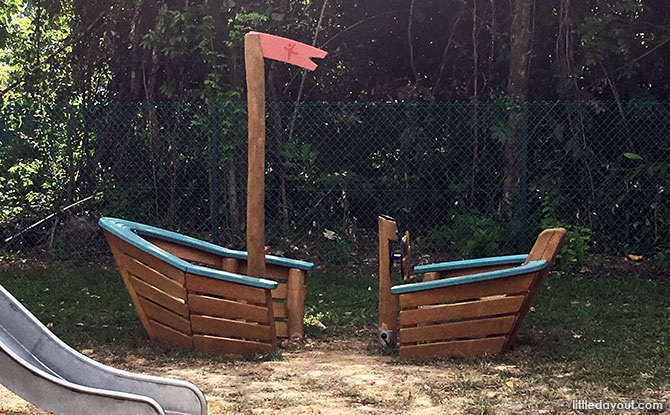 The Baker & Cook at Dempsey playground also has a wooden boat with blue trimmings that is suitable for toddlers and young children. Kids can take the wheel and imagine the wind blowing in their faces.
Other play elements at the Baker & Cook children's playground include dolphin and ladybird-design teeter-totters.
Toddlers will also be able to enjoy the low, bucket-style swing.
The allure of Baker & Cook at Dempsey is also the open grass space which kids can simply enjoy.
Take note that the café gets very crowded on weekends but it is a great spot to unwind on weekdays if you want to get a little peace and quiet early in the morning.
Next door is Plank Sourdough Pizza, Baker and Cook's sister brand.
It is located within the Core Collective Dempsey.
---
Baker & Cook at Dempsey
Where: 30C Loewen Road, Singapore 248839
Opening Hours: Daily & Eve of Public Holidays, 8 am to 10 pm