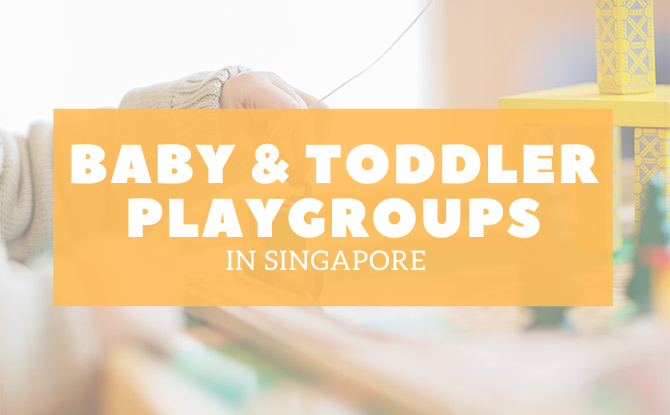 Are you looking for a playgroup for your toddler or child between the ages of 18 months to 5 years old? Playgroups are all about playing, socialising, discovering to build the children's confidence through developing skills holistically.
---
Benefits of Baby & Toddler Playgroups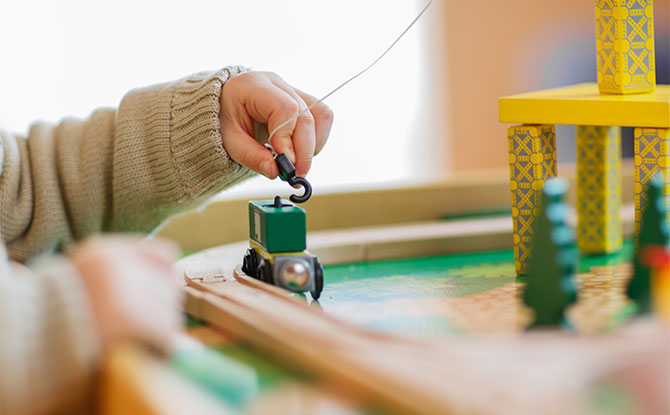 Playgroups give infants and toddlers a chance to interact with other kids, fostering socialisation and communication abilities. By learning how to share with others at the playgroup, take turns, and play cooperatively, children who attend baby and toddler playgroups can also develop their social skills and empathy.
They are also useful as they often offer a variety of sensory experiences and educational activities that support learning and brain development in young children.
Many toddler playgroups also offer opportunities for movement like crawling, walking, and climbing, which can aid in the development of both gross motor skills and fine motor skills.
An oft-overlooked benefit of children attending playgroups goes to the parents. The playgroups can offer parents support as they get to meet other parents. These include advice and practical tips from others who are going through similar situations.
---
Baby & Toddler Playgroups in Singapore
Read on where to find baby and toddler playgroups in Singapore.
Agora Early Years Playgroup for 6 to 36 months
Gift your child a holistic foundation in playgroup! Agora Colearning has launched Agora Early Years, dedicated to infants and toddlers between 6 to 36 months old. The play-based programme incorporates well-researched early childhood methodologies in six child developmental core domains.
Build a strong foundation with Agora Early Years. The programme is held in a safe, unique and stimulating environment with both indoor and outdoor play spaces that encourage exploration and discovery. Choose between a flexible 3-day or 5-day playgroup drop-off programme without incurring sign-up fees and hefty deposits.
Location: Harbourfront Centre 04-01, S099253
Find out more here.
---
Little Forest Mini Playgroups & Independent Playgroups
View this post on Instagram
Little Forest at Joo Chiat has playgroups for 6 months to 3 year olds. For the youngest group ages six to 18 months, the programme focuses on exposure to music, movement, sensory play and also offers an adult-accompanied playgroup in both English and Mandarin. For the older ones, choose between a 2 day or 4 day week which incorporates play-based and literacy based programme for 3 hours.
Location: 396 Joo Chiat Pl, 02-03 The Yards, S428079
Details are here.
---
Julia Gabriel Early Learning Programmes
Julia Gabriel has several programmes both adult-accompanied and independent for ages 6 months to 4 years old. The programmes take a playful approach to learning and the educators model language skills and behaviour to encourage children to be immersed in a language rich environment.
Location: Orchard, Tampines, Seletar
More details here.
---
Blue House International Playgroups
View this post on Instagram
Blue House International has two playgroup programmes, one for the infants 6 to 18 months and one for toddlers 12 to 36 months. The younger playgroup is about developing secure relationships, exploring open-ended experiences with all senses engaged. For older children, self-expression and open-ended questioning is encouraged. There is also a playgroup just for the outdoors.
Location: 2 Turf Club Road, S287988
Find out more here.
---
Playgroup Classroom
Playgroup Classroom offers both weekend and weekday playgroups in Singapore for 18 month to 4 year olds. Weekend play sessions are one hour parent-child bonding playgroup sessions while weekday classes and 2 or 3 hour drop-off sessions.
Locations: Canberra, Gombak, Jurong West, Pioneer, Yew Tee
ind out more here.
---
Nurtured Nest Early Years Programme
Nurtured Nest is a Reggio Forest School in Bukit Timah and has playgroups for 18 months to 30 month olds as well as for 3 year olds. It also offers parent-accompanied play sessions. Peapods for 18 months to 30 month olds help the little ones foster independence and expand their horizons while Sprouts focus on collaboration, creativity and developing social skills.
Location: 644 Dunearn Rd, Singapore 289627
Read more here.
---
Waldorf Steiner Early Years Centre Playgroup
There are three main groups for babies and toddlers: above two months old, above nine months old and above 18 months old. The centre focuses on helping young children flourish with mixed age group, mirroring a family and encourages them to learn and guide one another. The Early Years programme creates an environment to protect the child's physical development while teachers cultivate an atmosphere of care and warmth and modelling what the children can learn from life. Good habits are emphasised so that pre-academic skills are acquired unconsciously.
Location: 72 Jalan Senang, S418371 (Kembangan)
Find out more here.
---
Wee Care's Parent-Toddler PlayGroup and Bright Starts Programme
For toddlers, Wee Care offers a parent-toddler playgroup for exploration, discovery and learning about themselves and the world they live in. The Bright Starts programme is the second step in a child's progression towards formal and structured learning.
Locations: 10 Winstedt Road,#01-18 (Block D) Singapore 227977
71 Oxley Rise #02-02 to #02-08 Singapore 238698
More details here.
---
Star Tots Playgroup
Star Tots playgroup is for children between ages of 18 months to 3 years old. This two hour playgroup helps little ones adapt to school by socialising, learning and having fun. It uses the Multiple Intelligences Approach and Letterland phonics system in its curriculum.
Locations: Various
Details can be found here.
---
Josiah Montessori – Infant & Toddler Programe
Babies and toddlers at Josiah Montessori are exposed to songs, conversations, languages and discoveries. There are physical activities, Chinese programme, creative exploration and character building elements.
Locations: Suntec City, Tampines Mart, Plaza 8 (Changi), Aperia (Kallang), Raffles
Find out more here.