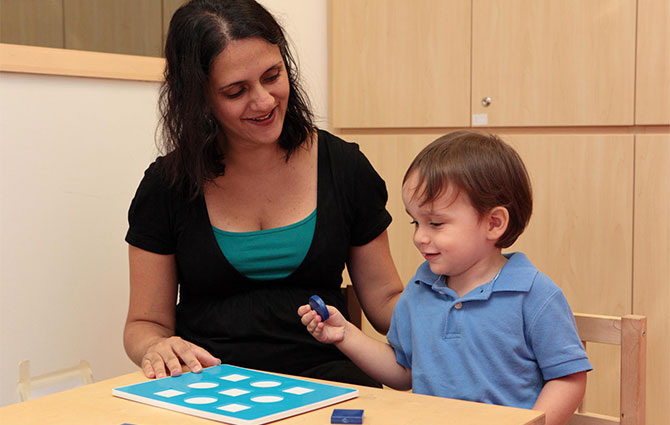 Parents may often wonder about their child's language development. Questions like "Is my child talking fast enough?" or "Is my child meeting the language development milestones for his or her age?" may come to mind.
If such questions about your child's language development have ever crossed your mind, here are five things to remember about this part of your child's development.
---
5 Things to Know about Your Child's Language Development
1. The more language children hear, the more language they learn.
Research has shown that babies who hear more language have better language skills in the school years. What type of language helps babies to learn? They learn best from live social interaction that is appropriate for their age and level of understanding.
Even before your baby can say words, he/she benefits from having little conversations with you.
---
-- Story continues below --
So encourage your child, however young they are, to babble away!
---
2. Reading helps to build language skills.
Several studies have shown that babies who grow up with lots of books around them grow up to have better language skills.
What is less important is teaching your child to become an independent reader before they are ready. Instead, reading together with children allows them to connect words with pictures and builds imagination and creativity.
---
3. Bilingualism does not hold children back in their language development.
Research shows that children learning two languages show slower initial growth in each language. However, bilingual children's language skills across both languages matches their monolingual peers.
Ensure equal exposure to each language, motivate the use of both languages, and encourage children to both speak and understand both languages.
---
4. Concerned about your child's language development? It is best to have your child evaluated by a paediatrician.
Children who receive early evaluation, diagnoses, and intervention are best positioned to benefit from intervention and catch up.
If your child is raised bilingually, be sure to have your child assessed in both languages or if not possible, in the language that they know best.
---
5. Raising children in the digital age.
Children learn best from live interaction with human conversational partners. However, interactive digital media is better for learning than media that children watch passively.
Look out for educational content that allows your child to engage and interact.
But in general, especially for young children, too much screentime is discouraged.
---
Play a Part in Helping Understand Language Development Better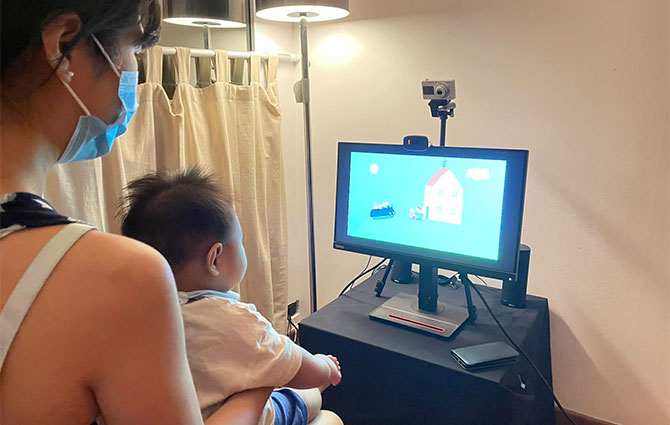 If you would like to contribute to research in language development, please visit us at the NUS Infant and Child Language Center. We welcome infants between 5 months and 11 months to participate in our studies.
You can sign up at https://tinyurl.com/nusinfantlab or contact us at infantlanguagecentre@nus.edu.sg.